Posts Tagged 'predictions'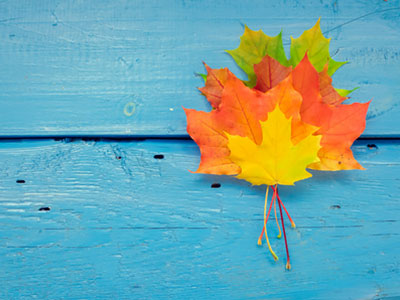 September is a month of endings and beginnings. It's the end of Summer, beginning of Fall, and the start of a new school year for many. This month is a time to clear out the old, prepare for a new cycle and improve areas of your life that may feel 'stuck.'
In Numerology, September is a number 9 month, which is all about transmutation and transformation. Historically, in the Roman calendar, it was the 7th month.
September comes from the Latin root septem, which translates to 7. This number carries strong spiritual undertones, encouraging us to get more in tune with ourselves, and for finding more purpose in the world. Read the rest of this entry »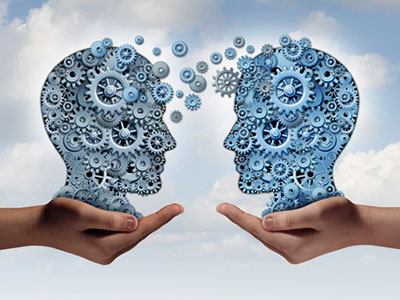 So many moments are not perceived within a moment in time. We are always feeling the senses, yet we take them for granted. Of all five we can thoroughly logically not only perceive, but also re-examine and replicate, we have most definitely the sixth. Yet, little has been discussed regarding the multitudinous facets of the sixth sense.
This particular perception, which cannot be duplicated, is as unique as a person's memory, their bias, their entire collective selves, and is not necessarily based upon the ego. It fortunately can surpass that and may not be linked to religious or spiritual aspects either. This is the unique and undiscovered sense that we cannot quantify, yet it can be classified to some extent. Read the rest of this entry »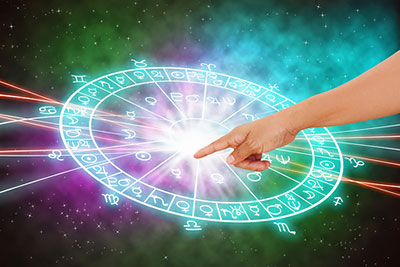 Mystics have studied Astrology for thousands of years and it is still very popular to this day, because it can be used to reveal many things in your life. The natal chart is your Astrological birth chart, which is used to reveal things about the energetic influences that may have an impact on your entire life.
The natal chart represents the exact order of the planets and stars at the time of your birth. The energy surrounding your birth has an impact on personality, as well as predicting future events in your life. It can be a helpful tool to use in order to navigate through life more easily, and have a better understanding of how to live your life to the fullest. Read the rest of this entry »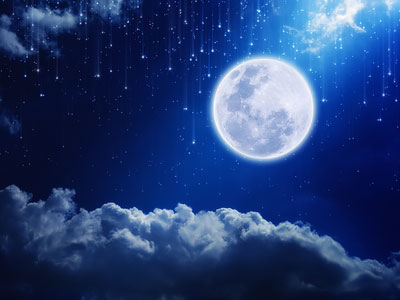 If you have been planning to get a psychic reading, then tomorrow's full moon will be a great time to do it! The full moon has a significant influence on readings, because it is the most powerful psychic time of the moon's monthly cycle.
The fullness of the moon elicits a raised level of psychic energy, which could be harnessed for a number of uses, including a deeper psychic reading. You may notice that when you receive a reading during a full moon, your information and energy will be more detailed and you will cover many more issues.
Sometimes when you seek a reading at a certain phase of the moon you are instinctively seeking answers to issues that are best resolved at those times. Read the rest of this entry »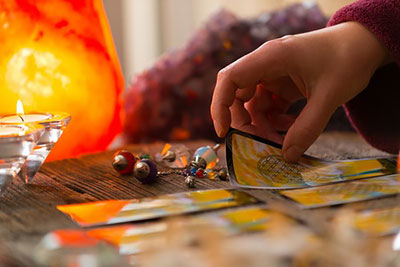 As a Tarot reader through many seasons, I have seen for myself where interpretation, listening to instinct and understanding the true meaning behind the cards makes for a better and more rounded reading. But perhaps the Tarot in and of itself will want to play tricks on you. This too I have seen many times!
People tend to misunderstand the Tarot, its meaning, and more importantly, its true purpose. It was never intended as a fortune telling tool per se. It can only be through careful study and a willingness to open one's mind and heart, that reading the Tarot can be truly successfully mastered. Yes, even to the point of predicting time frames – something clients love, of course, but which can be very tricky to predict. Reading the cards correctly and imparting correct advise is crucial when it comes to time prediction. Read the rest of this entry »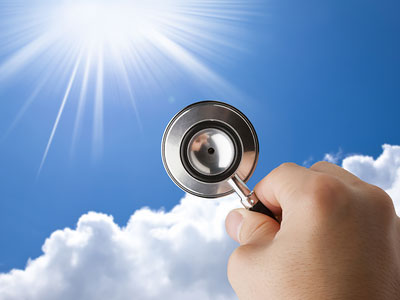 When my father was diagnosed with pancreatic cancer in 2005, he seemed to be equally upset by an event that happened many years prior. A psychic medium had told him that he would never get cancer. This was the same well-known psychic medium who had helped him make the transition from atheist to spiritualist, by giving him undeniable evidence of the existence of the afterlife.
My father often mentioned that health prediction, whenever he relayed the stories of his many subsequent readings with the same medium. The prediction came along with messages from my grandfather, which confirmed specific details of his final battle with lung cancer. He had been a smoker and also worked in the coalmines in Wales during his youth. Read the rest of this entry »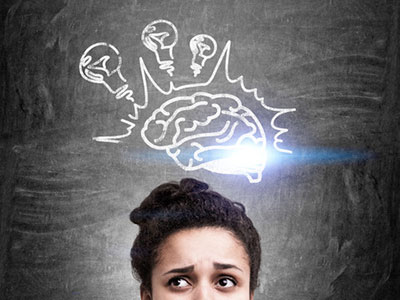 While checking out at a grocery store recently, the cashier was telling me that she "knows" things… "odd things" as she put it. And when these things come to pass, it freaks her out.
When I pressed her about what she meant, she replied, "Last week I knew my husband's truck would break down. Not because it had been problematic, I just knew. Sure enough, it broke down on the way to work. It was just a thought I had before he left the house. I told him after the fact, now he thinks I'm crazy. But I can't explain it. I just knew."
This isn't the first time I have had this kind of conversation with someone. I encouraged her to have faith in her premonitions, and the only way to do that is to write them down, and check them off as they manifest. This particular exercise is wonderful in that you get confirmation, not to mention lists like this make it apparent that is not an odd occurrence, but rather normal, for you. Read the rest of this entry »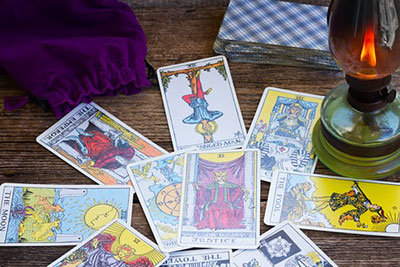 The topic of divination covers a broad range of tools and techniques to access the Divine for spiritual guidance and information. Walk into any metaphysical shop or new age bookstore, and you are inundated with a plethora of ways to learn and perform the art of divination.
Tarot decks are one of the most popular divinatory tools today, and come in a variety of decks, ranging from traditional artwork, to angels, cats, Halloween decks, and more. Just about any subject you can think of, there's sure to be a Tarot deck designed with that theme!
The Tarot tends to rise in popularity during times of great transition here on Earth. If we look back in history, during the Medieval and Renaissance periods, people were drawing upon the wisdom of the Tarot for help and guidance during times of confusion, fear, and uncertainty. The earliest decks found in Milan Italy and France date back to the 15th Century and are in now kept safely in museums in Italy. Read the rest of this entry »