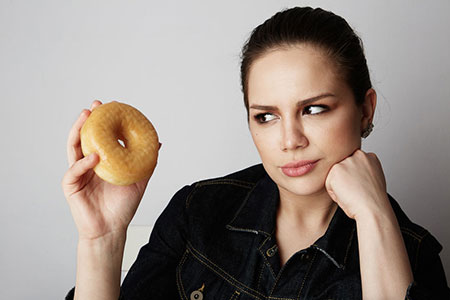 Do you have any genuine idea who you really are, and what it is you want 'more than anything in the whole wide world?' Most people don't have a clue. They think they do, but they are as far removed from the truth of what constitutes their innate being of actual contentment as a doughnut is in wholesome nutrient composition.
If you don't know who you are, you can't possibly begin to imagine what you absolutely want. Without knowing who you really are, you may have lived your entire life under falsely embellished suppositions, firmly influenced ideas, fearfully established goals, and fastidiously monitored aspirations of others. Instead of following your own heart's desire, you may be living out the unfulfilled dreams of others, as a means of pacifying their deeply-unresolved natures.
Unfortunately, we carry within our own psyches the uninvited, infiltrated voices of countless people who have ever made an impact on us, and continue to do so. It matters not whether the impact is negative or positive, those influential voices prevail.
Restlessness, body weight issues, promiscuity, boredom, depression, anger, loneliness, lying and lawlessness, health concerns, and substance abuse and addiction, whether it be alcohol, drugs, food, sex, shopping, social media, or simply gossip, are all verifiable barometers of not knowing who you are and what you want. When we are not in-tune with the 'still small voice' that resides within the deepest recesses of our psyche, we manufacture a superficial existence of continued disappointment.