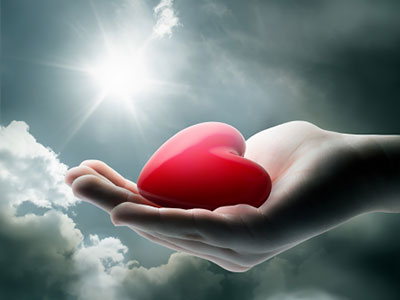 There is the fashionable notion these days for individuals to be branded as 'psychics' or 'empaths' if they are emotionally sensitive, or display a high level of compassion towards others. It is automatically assumed that people who are emotionally highly intelligent must also have an exceptional capacity for extra-sensory perception (ESP). Nothing could be further from the truth.
If anything, I believe this myth is only serving to confuse and mislead people, and may even cause further emotional damage, by imposing unreasonable expectations on some highly sensitive, or even emotionally vulnerable people.
I had many traumatic paranormal experiences in my childhood, and I was constantly overwhelmed by extra-sensory perceptions I did not understand. To find reliable information on the subject in those days was near impossible. The confusion and frustration I had to endure in my youth – often due to the ignorance of others – made me vow to research, learn and share as much as I could about psychic abilities. If I can spare just one gifted child unnecessary trauma, or inspire just one adult to come out of the 'clair closet', the bewilderment I had to endure would all be worth it. Thus, the reason for this article. Read the rest of this entry »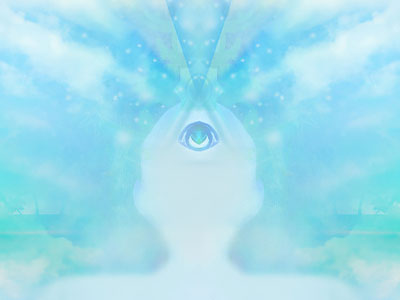 The third eye is the chakra or energy center that is associated with clear thought. Many equate this to intuition, but it really goes beyond that. It empowers us to gain spiritual 'sight' related to all circumstances of life.
When the third eye is 'closed,' it is difficult for us to recognize the purpose of what we are experiencing and it also inhibits us from having an unclouded vision of the present. Our egotistic perceptions can then get in the way and we are unable to shift our situation into a more positive experience.
If you feel as though this energy center is blocked, there are simple steps to unclog your spiritual sight and awaken your third eye.
Visioning or Visualization
Visioning and visualization are tools that you can use to mentally envision a future that you desire. This can be as simple as envisioning a positive day at work or school, to envisioning a major goal that you want to accomplish as you move forward in life. Read the rest of this entry »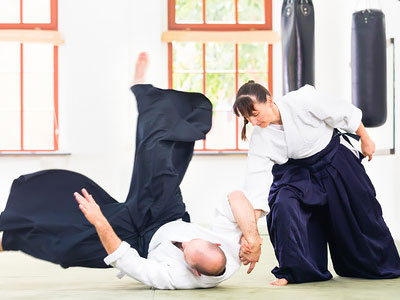 In today's society people often view acceptance as resignation, giving up, cowardice, retreat, or other unappealing descriptive words. The society that worships, praises, and publicizes Yang energy, the energy of 'doing,' typically has little understanding for the power of Yin. Yin energy imagines, envisions, perceives. Yang manifests. We need both.
Yin is a warrior's path. It is the path of acceptance, before reaction. As an example, the martial art Aikido is defined as a way of unifying with life energy or "moving Zen," or as "the Way of harmonious spirit." Aikido is an art that practitioners use to defend themselves, while also protecting their attacker from injury. Read the rest of this entry »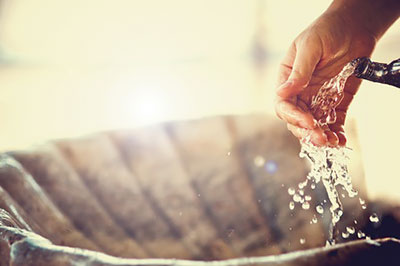 Your home is your refuge. It is where you re-charge your energy like a battery. It is so important to make it a sacred, safe, healing place for you and your family.
Most Feng Shui masters say that clogged sinks and shower drains, as well as plugged up toilets, stagnate energy and block prosperity, abundance and wealth. They deplete finances.
Stagnant water creates mildew, which has been known to cause respiratory problems, neurological problems and can weaken the immune system. Stagnant water also can create an energy flow issue with travel, ambition and energy. If you are feeling low energy, especially if it is only when you are in your house, check your drains! Read the rest of this entry »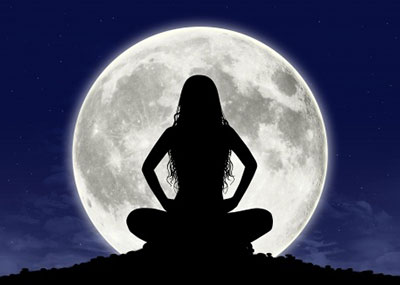 The moon may have a somewhat modest appearance, but it has a strong influence, both physically and mentally, on us human beings. When the Moon is full, some people tend to experience poor sleep, for example, and children may be noisier than usual.
The Moon is a feminine energy and therefore she hides, shines, waxes and wanes, and we all sense her influence, be that on a conscious or an unconscious level. But one can dance to the tune of the Moon and so experience all the energy and harmony it can bring.
So, how exactly does the Moon have the effect that it does? Read the rest of this entry »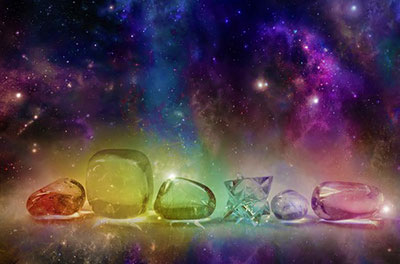 You don't have to be a geologist or gemstone expert to experience the magic of working with crystals and gemstones. Many of us light up when you mention the magic of crystals and gemstones, and we usually have a story to share about a particular stone we own or carry on us for specific intentions, healing, added strength, or protection.
How do the crystals and gemstones work for you? Well, in many magical ways. When you're drawn to a particular stone, whether it's the color, texture, shape, or other qualities, the attraction you feel to it is the first stage in the magical process. This attraction is actually the stone's way of calling you to it, to make contact. Sometimes a stone can be gifted to you by someone, or one way or another just makes its way into your hands. The circumstances upon which you found it, or perhaps how it found you, is just the beginning of a new and magical relationship. Read the rest of this entry »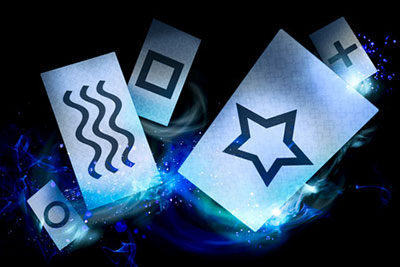 Throughout time mankind has explored the ability to communicate with the gods, with nature, or with each other on a non-verbal level. It is extremely common for us to use the term intuitive. these days. It is often the explanation given by many an entrepreneur or successful decision-maker: "I just trusted my gut," or "What I love about Mary is she is just so intuitive and makes the right decisions."
The term psychic on the other hand, although nowadays often well known within a household, conjures up for so many outside the metaphysical community feelings of distrust, fake, absurd, not possible. Perhaps these attributes are attached because of our personal belief system that does not value or agree with the skill set. This also can impact our personal relationships if we know it is real and others judge us since we may then hide our abilities as being psychic and connected with the unseen realm or worse shut down and not continue developing them. Read the rest of this entry »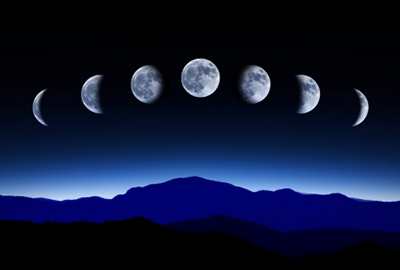 On March 12th there was a lovely full moon in Virgo and I was finally feeling relaxed enough to sit down and write this blog. So, I decided to write about how the Full Moon's affects our daily lives.
The energies of the previous month were strong, and I felt work and situations piling up out of control, without time to deal with all of it. Yet, all the various projects I had going on came to fruition all at once, even those that were previously stalled, those I had almost given up on.
With the Sun moving into mystical Pisces, and a beautiful but rainy early Springtime, those dear projects finally finished or progressed into a new phase and I was once again able to calmly do my psychic work. Read the rest of this entry »