Guidelines For Developing Your Psychic Talents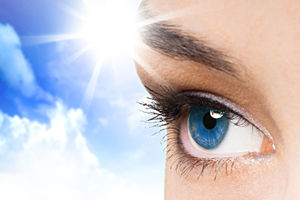 Maybe one of your resolutions this year is to develop existing psychic abilities, or to embark on a journey to find new ones? Great! But how do you get started? This can seem like a daunting task, but it's actually easier than you think.
Like any talent, psychic ability can be practiced and improved. A good place to start is to simply become more mindful of your surroundings. Use all five senses. What are you tasting, smelling, hearing? Buy a small notebook and write down your observations, both from waking and in dreams. Chances are you'll start to notice patterns. Take time every day to meditate in whatever way you choose. Ten minutes of clearing your mind and focusing will not just help you develop psychic abilities, it will also do wonders for your stress levels and concentration.
If you are psychic you will become much more aware of the beauty of life. If you are psychic, when you look at a rose, you will see and feel the essence of the rose ~ Dr. Frederick Lenz
Many people like to use magical objects, like crystals or candles, to focus their energies. This is a good idea, but be sure to select the right color or type for the work you hope to accomplish. If you purchase these items at a esoteric shop or New Age store, a knowledgeable staff member should be able to offer advice.
The New Year is also a good time to make your living space more psychic friendly. Cleaning, and getting rid of old or broken possessions, will help clear the air and attract positive energies to you. There's a reason the art of Feng Shui has been around for thousands of years!
Last, but not least, just taking proper care of yourself will open up a world of new psychic possibilities. As with cars, our bodies run best when they receive the best fuel and the best maintenance. Are you getting enough sleep? Drinking enough clean water? Is your diet balanced and appropriate to your lifestyle? Chances are, if not, your psychic talents may also suffer. Keep in mind that not everyone's needs are the same, but try to find a balance that works for you.
Try also to think and stay positive. In any psychic tradition, the Universe is like a mirror, in that it reflects what we send out. If we send positive thoughts we're just as likely to receive them back.

About The Author: Mystic Shelley

Mystic Shelley is a Psychic Medium. She has been reading for over 15 years helping and guiding people. She uses my 8 spirit Guides during her readings. She reads in the area of love, relationships, career, money and all matters of love. She will give you only honest and direct answers. Get a reading with Mystic Shelley now at PsychicAccess.com