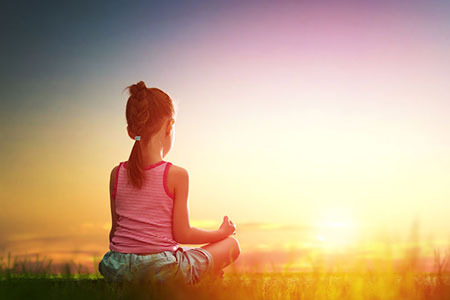 You are never too old, too wise, or too 'spiritually advanced' to improve upon your relationship with your beautiful and wise inner child. I teach my students how to go inside and connect, to Self, so they can be receptive to the teachings and healings of Spirit. If no one is home, in your body, in your emotions, in your current life, then there is no one home to receive guidance from Spirit.
Your Higher Self, unlike other spiritual guides that you may have (or think you have) has only one agenda: your highest good for the evolution of your Soul. It does not represent any other groups, opinions or agendas. Your Higher Self is concerned with your life lessons. It keeps you on your path, and keeps you connected to Source.
Your Higher Self is that energetic part of you that is in constant contact with the Divine Source. It is this divine relationship to Source which functions as the central coordinator of your life's plan – the one you created when you were Soul working with Source, the life you are currently living.
However, if you are emotionally wounded, be it from childhood abuse or neglect, or life circumstances, such as trauma, war, assault, racism, rape, extreme poverty, and so on, you will have emotional blocks and your energy pathways will be corrupted or twisted. You will be unable to be in a deep, loving and respectful relationship with Self. Your Higher Self's connection to Source is then corrupted and weakened, like hearing static on your phone line.