The Angels Of The Week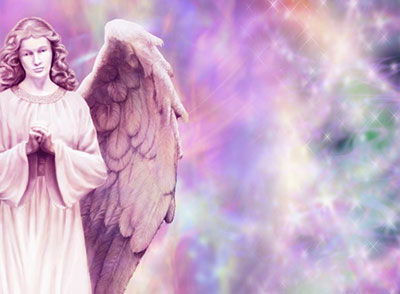 If you are reading this, you most likely are fully aware of the notion that the Angelic Realm guards over us 24/7. However, did you know that certain members of the Angelic Hierarchy serve different days of the week?  Well, they do so come and meet them now!
Sunday
Archangel Michael, considered by some as being the most powerful and greatest of all God's Angels, serves us on the first day of the week. Why not spend a few minutes with him every Sunday, particularly if you feel the need to be shielded from any form of negativity, and so remain strong, confident and courageous.  He could certainly help to get your week off to a good start!
The spiritual stones associated with Archangel Michael are:  lapis lazuli, aquamarine, light blue sapphire, light blue topaz and star sapphire.
It comes down to whether you believe in seven miraculous escapes a week or one guardian angel ~Robert Brault
Monday
Archangel Jophiel, referred to as the "Angel of Beauty" serves us on a Monday. Are you bothered by negative thoughts, having creative blocks, or periods of anxiety? If so, let this wondrous and gorgeous being assist you in turning your unhealthy thoughts into more beautiful ones – that is what she is there for. Yes, you too can have a beautiful mind with the help of Jophiel.
The spiritual stones associated with Archangel Jophiel are:  amethyst, rock crystal, phenakite and citrine.
Tuesday
The "Archangel of Passion," none other than Chamuel himself, serves us on a Tuesday. Considering a change of career, or want more peace, passion and purpose in your life? If so he can bring guidance, light and love into your life, so don't forget to say a big hello to him on the third day of the week.
If the above wasn't enough, Chamuel can be a great aid in finding lost objects – including those tiny ones you may have simply mislaid!
The spiritual stones associated with Archangel Chamuel are:  amber, jade, fluorite and rose quartz.
Wednesday
God's Messenger, Archangel Gabriel, gladly serves us on a Thursday. The Bible tells us that this amazing being visited the Virgin Mary to inform her on the birth of Jesus Christ. Indeed he is the bringer of good news. Need clarity, confidence and the ability to make wise judgments in your daily endeavors? Then say hello to Gabriel on the fourth day of the week.
The spiritual stones associated with Archangel Gabriel are dragon's eye ruby, tourmaline, garnet jasper and red zircon.
God not only sends special angels into our lives, but sometimes He even sends them back again if we forget to take notes the first time! ~ Eileen Elias Freeman
Thursday
Are you struggling emotionally, spiritually, or even physically? You will be pleased to know then that the fabulous Archangel Raphael, otherwise known as the "Angel of Healing" serves us on a Thursday. This fabulously compassionate Angel is a brilliant healer and is understood to assist those who may be suffering from addiction problems. How powerful is that?  Furthermore, he is believed to aid in the healing of animals, Mother Earth herself and help all of us to obtain peace!
The spiritual stones associated with Archangel Raphael are blue sapphire, sodalite, indigolite and sugilite.
Friday
The sixth day is served by Archangel Uriel, who is understood to convey Divine knowledge and understanding to all mankind. In fact, Uriel was sent by God to prepare and warn Noah of the impending flood. Yes, as they say, knowledge really is power.
Would you like to know what your dreams mean?  If so then he can help you to interpret them effectively. Need help with releasing your creativity to its fullest potential? Then Archangel Uriel is the one you need to call upon for assistance and he will undoubtedly help you to find that inner light and let it shine.
The spiritual stones associated with Archangel Uriel are citrine and amethyst.
Saturday
Archangel Zadkiel, the "Angel of Mercy" serves us on a Saturday. This important and powerful being assists in the forgiveness process and where painful memories are concerned.  After all, it can be incredibly difficult to embrace a future until we have dealt with the past. Archangel Zadkiel is also an expert when it comes to healing broken relationships and he teaches us the art of mercy to others.
The spiritual stones associated with Archangel Zadkiel are blue lace agate, lapis lazuli, amethyst and blue chalcedony.
If you would like to know how to directly connect with the Angels, whichever ones you feel you may need the help of, then please don't hesitate to get in touch as I have many affirmations you could put to them, so they can assist you in your life. In the meantime enjoy your week with the Angels.

About The Author: Lucinda

Lucinda is a highly trained Intuitive and Empath, living in a beautiful village in North Yorkshire, England. She possesses the rare gift of understanding a client's personal pain and has been through many challenges, herself, which has only made her stronger! It is both her calling and her happiness to help those in need. And whenever she needs a little help herself, her Guides are always there to assist in her development and provide clear interpretations for her clients. Prediction has always been a great tool she could count on to accurately foretell events, but Lucinda also draws on her expertise with Dream Interpretation, Numerology, Angel Cards, Law of Attraction and Life Coaching to provide full and detailed solutions to any problem. A member of AMORC and Beyond Freedom Evolution, she provides inspiration, education and personal support for spiritual development. If you'd like answers or want to attract your desires, you can find Lucinda at PsychicAccess.com.