Grieve With Honor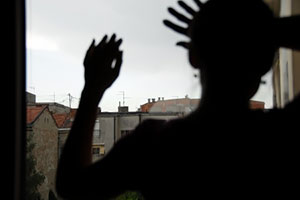 There are very few of us who have not experienced the loss of a loved one, parent, mate or even a child. Most of us have also witnessed or experienced the diverse ways in which people try to cope with such an insurmountable loss.
Coping with the huge gaping hole that such a loss leaves in our lives can adverse effects on one's behavior. Some turn to extremes: alcohol, substance abuse, overeating, prescription medication or some of the other things people use to numb their pain and deflect the overwhelming feelings associated with loss and grieving.
What we ultimately learn is that there is no set time-frame that will take care of such profound pain. It could be weeks, months, years, or even decades for some. But even when the worst is over, we never really will get over the sense of loss. We merely learn to manage it, and continue with our lives that have forever been changed to the best of our ability.
However, the greatest tribute we can pay to those dear ones whom have left us behind, is to grieve with honor. The abuse of substances or indulgence in other distractions may numb our pain temporarily, but how does that honor the memory of the one we professed to care so much about?
I have recently lost a child that I loved so much and at this time do not know how that void could ever fill itself. I have, however, decided that in her memory I will express my grief with honor. I looked at her legacy: she had a passion to make the lives of the oppressed better; she was extremely connected to animals and had such a respect for Mother Nature; and she was so highly creative and got such joy from her involvement in the things she loved. It is my intention to honor her accordingly.
My affinity has always been my love for children. Their lives are uncomplicated. because they come so easily from a place of honesty and innocence. They are not caught up in the everyday social and material trappings that we have convinced ourselves we cannot live without.
I can knit and I can sew, and have started to make simple little things like mitts, slippers, baby bibs, and so forth, to send to an orphanage in South America. Will this change the lives of those children dramatically? Probably not, but maybe the message itself that some Granny in a far away country loves and cares so much may be enough to instill a feeling of confidence in those sensitive little beings' hearts.
Whoever that special person was in your life, the one you cared so deeply for, by all means express your grief. Do it loudly, or  quietly – there is no magic way. But whatever your do, please also do it with honor and dignity. Choose the highest method possible and aim to serve the greater good, so that when your dearly departed look down at you in your sadness and despair, they will also feel pride for the honorable tribute you are sending their way.

About The Author: Kitty

Kitty is a Canadian Intuitive, born into a large family of clairvoyants and clairaudients. A local celebrity, she's been giving accurate predictions in her paper for over fifteen years now, and is often called upon to lead séances and provide readings at Psychic Fairs in Vancouver. A trained counselor, she combines her natural Gifts to detect blockages at their root, and provide detailed psychic information and practical advice for success and happiness. She's helped locate missing items and people, has communicated messages from loved ones who've passed on, and communicates with two Sacred Celestial Beings who are unerring in the startling information they provide. If you'd like to connect with this remarkable Intuitive, whose talent spans generations, you can find Kitty at PsychicAccess.com.