Archive for the 'Technology' Category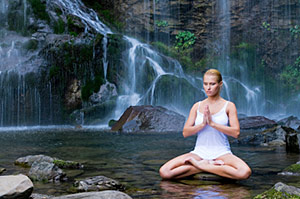 I have been practicing meditation for 34 years. Falling into a state of meditation is now a habit; I can now leave the world of conscious thought for a very short period of time and become refreshed. If I lie down, or even sit in the right mindset, I find myself transported to a place of absolute inner peace.
Meditation is not a religious activity; it is instead a listening activity. I was taught to let go of all thought. "No mind," is what my Renzi Zen Buddhist teacher called the practice. It has become a 'letting go' of the thousands of thoughts passing through my brain every day. We have all heard the saying, "Let go and let God." I often wonder how any of us can even hear God. Read the rest of this entry »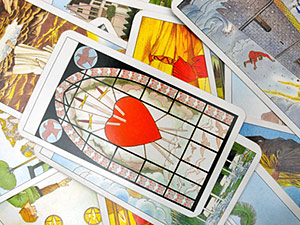 Many online psychics use a divination tool to make it easier to give an accurate psychic reading in the shortest amount of time. That is why I am always surprised when I get a 6-minute call come in and the first thing the person says is, "Do you need my birthday?"
I have been doing Astrology readings my entire life; my mother raised me to think that everyone's mother read Astrology. Therefore, I know that having six eight-hour days, 48 hours, is about what it takes to do a really well-researched, customized Astrology reading – not six minutes.
Yes, modern technology does make it possible to do a "cut and paste" Astrology reading using modern software in about 15 to 30 minutes, but certainly not six! The best I can do is some general comparisons between two people or overall comments, but not a custom reading. Read the rest of this entry »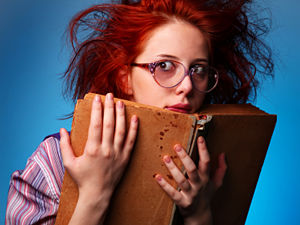 "I don't believe in ghosts, it's all nonsense!" These are the first words I heard when I walked into the room. I felt myself taking a deep breath, in preparation for the usual 'here-we-go-again' discussion.
I'm the first to say we all have our own belief systems, so whatever you find peace with, more power to you. Yet, I find myself, at times, in defense mode. There is never any real need for it and I have come to terms with the probability that I become defensive because of my own past experiences.
I usually listen, without interrupting their rant in regards to fraudulent psychics, false prophets, fake paranormal videos, and other nonsense to keep people in ignorance and fear. In the same sentence they will often add, "but there was this one time". This is when my ears perk up! Read the rest of this entry »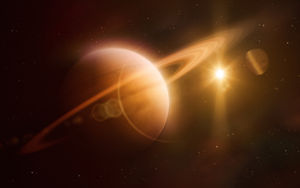 I have been working hard to create a blog post for this month and I have had the hardest time trying to decide what to write.  Writing is usually very natural for me and flows very easily. But now, each time I'd start a topic, I'd go off in a few different directions, with no connection to any of the stories. And then it hit me!  Aha!  We are in the midst of Mercury in retrograde!
For those of you that are unfamiliar with Mercury retrograde, it can wreak quite a bit of havoc on our communication, as well as our electronic devices, our cars malfunctioning, our paychecks not getting direct deposited in time, missing important meetings, travel plans getting disrupted… or even writing a blog. So, back up your computer and your cell phone contacts.  Mercury can sometimes take us on a bumpy ride when things go a little haywire. Read the rest of this entry »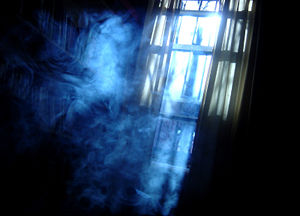 Last week I saw something I never thought I would, even after years of living in a haunted house. I bought a brand new house in 1992 for this every reason – no more hauntings, apparitions and paranormal activity! I really never thought that my new house will become haunted too.
On February 9th, 2013, I was in the living room talking to my wife and I noticed that my three year old puppy, Peppermint, was standing in the kitchen looking up at the ceiling and wagging her tail. It seemed as if she was looking at something, or someone. I joked with my wife and said, "Look, Peppermint is looking at ghosts!" Peppermint was walking slowly, the way she usually does when she is approaching a person for the first time. Then suddenly she backed off really quick, but she did not bark. She was intrigued and cautious, but certainly not frightened. The scene reminded me of something I saw on a paranormal investigation TV show recently, so I followed my intuition and went to my computer room to grab my digital camera and my digital recorder. Read the rest of this entry »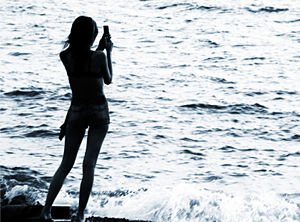 At the end of each call, after each  connection or contact with my client, there is often this point where I can see in the cards what she is thinking about as we disconnect. It sometimes happens when we have communication problems, like a low battery, or a dropped connection.
I feel like there are so many disconnected communications due to the number of people I have been able to help, and many of the stories go unfinished. Many of us phone readers do wonder: What happened to you? Are you okay now? Were we correct? Were we helpful?
I have not only counseled my clients, but I have garnered their ideas and fielded their questions. There are billions of unfinished sentences. Brilliant minds and souls burn only to lose their ideas to the mass consciousness of our ether – the net – the moods of others we now call our own. Read the rest of this entry »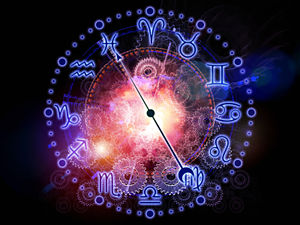 This is the Age of Aquarius, according to many believers. Or is it? When, exactly, will the Age of Aquarius begin? And when will it end?
These questions evade answer, due to the complex mathematics involved. Simply put, nobody knows when the Astrological Ages begin or end.
Why? Well, the answer lies in one very special phenomenon – one that was evident, amazingly enough, to the ancients. This phenomenon is known as the precession of the equinoxes. It's a "precession" instead of a "procession" simply because the celestial movements involved are going backward, and not forward. We're not moving from the Age of Aries, to the Age of Taurus, to the Age of Gemini. We're moving backward, from the Age of Taurus, to Aries, then Pisces and finally, Aquarius. Read the rest of this entry »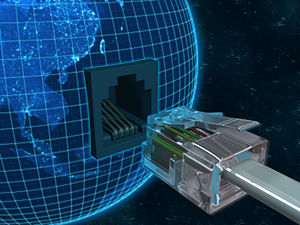 It used to be so simple 20 years ago to call on my spirit guides to aid me in helping others. I would grab my Tarot cards, a pretty shawl to cover my small reading table, a donation jar, and a couple of chairs. Armed with these items, I would then head out for a day at a local psychic fair.
There would be people lined up all day long for psychic readings. About four to six psychics would be at their individual tables in a park, or inside a metaphysical store. We would laugh, cry, and get excited about the stories we were given by our guides to relay to the seekers sitting across from us. We might have some sun or rain to deal with, but little else to make the process difficult. At the end of the day, we would all say how fulfilled we felt. Then we would head home. Read the rest of this entry »