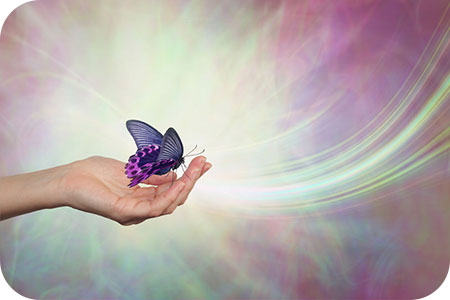 Simply defined, the Butterfly Effect is the phenomenon where a small, localized change in one part of a complex system can have large effects elsewhere, like an escalating ripple effect. The idea came to be known as such when a meteorology professor, Edward Lorenz, suggested that the flutter of just one butterfly's wings could ultimately cause a tornado on the other side of the planet.
We all have beautiful opportunities to introduce the positive in our lives. We can do this by shifting our energy around with regards how we choose to view a particular person or situation. In this way our thoughts and actions can act as those butterfly wings that shifts and effects people, events, and even environments throughout the world.
It's A Wonderful Life, a 1946 American Christmas fantasy film, demonstrates how every man's life touches many other lives, and without the presence and actions of those other people, so many things might be different. The point is, we often have no idea how significantly our lives affect others. When we think back over our own life experiences, and the experiences of others, it often becomes clear how we have all been touched by the so-called Butterfly Effect.