Be The Change You Wish To See In The World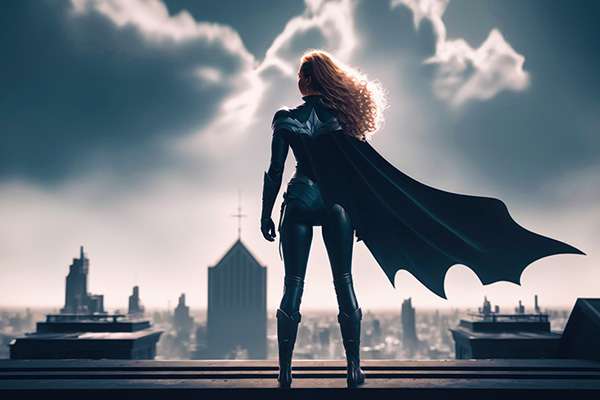 Our co-created world has always been full of woes and challenges. To ignore these difficulties is irresponsible, but to focus obsessively on it creates more of the same. So, how can we possibly affect real, meaningful change in the world as mere individuals?
The answer is simple: we must take personal responsibility for the choices we make, and be intentional about how we are living. In other words, we must begin with ourselves, instead of trying to change everyone else and the world around us.
Our power to make change in the world comes down to taking responsibility for that which we do have control over – ourselves. Change begins in our own backyard.
Rather than pointing out how others might improve, we should focus on what is within our own power to improve. It doesn't matter how small these changes may be. Once we make a start to improve aspects of our own life, it becomes like a domino effect.
Making improvements in your own world, whether it be cleaning up that pile of junk that's been cluttering up your home, or dealing with internal 'junk' that no longer serves you, will improve your own existence and experience. In turn, simply by doing this for yourself, you may find you inspire others to do the same.
At the very least it will help to improve your own energetic flow and raise your own vibration. You can then take this positive new vibration with you everywhere you go, and it will influence and bless every interaction you have with others.
Every great dream begins with a dreamer. Always remember, you have within you the strength, the patience, and the passion to reach for the stars to change the world ~ Harriet Tubman
This may seem silly or insignificant at first glance. How is clearing out some clutter at home going to make the world a better place? Well, first of all, it's much more than just a pile of junk. Our external environment is a reflection of our internal environment. Improving either will have a positive effect on the other.
For example, once you have cleared out that junk pile, you will somehow feel lighter and less burdened. Decluttering feels good! By the same measure, when we do internal shadow work and release the effects of trauma we are still carrying, our external world begins to reflect this change in various ways also.
Ultimately, it is about being the change you want to see in the world. This starts with you, and often with little steps that may seem insignificant, but no positive change one person makes is ever insignificant. Every change we make for the better brings us more in alignment with our highest good, and the highest good of all. Sometimes this starts with a small 'easy' step like cleaning up that junk pile.
Change will not come if we wait for some other person or some other time. We are the ones we've been waiting for. We are the change that we seek ~ Barack Obama
Instead of expecting others to change, you must demonstrate the change yourself. By setting the example, you will find that you inspire others to follow your lead. Not everyone is going to be inspired by you, of course. But that's okay! The focus should never be on others anyway, as this is how we slip into ego, judgement and self-righteousness.
Instead, keep the focus on improving yourself, your own footprint in the world, and how you interact with others. This will have ripple effects over time and will improve your own life exponentially.
Remember that you have the power to inspire others. If you inspire one person to be more mindful about their own choices, and they go on to inspire one more person, and that person then inspires someone else, it becomes a powerful chain of change. This is how we change the world. Not by telling others what to do, but rather by doing it ourselves. One small step at a time.

About The Author: Seraphim

Sarah is a natural Clairvoyant, Clairaudient and Empath whose practice has been built largely by word-of-mouth. As a child her abilities came to the fore through precognitive dreams and messages she received. Her connection with Spirit was never more personal than the visit she received from her mother who passed, in which she conveyed the moving message that she loved her. Not long after her death she discovered her mom's Tarot deck, which launched Sarah on her journey and life-calling to explore a vast array of her gifts, one of them Eye-Gazing, a psychic tool she developed herself! Sarah continues to receive steady guidance and messages directly from Spirit Guides and Angels, and has maintained a steady and successful private practice in Canada, since 1995. Very active in her spiritual community, she's often called upon to lead local events, including group meditations. The practice of meditation, she confides, has changed her life in profound ways. Sarah has developed The Sacred Art of Creation, leading empowered women's circles that facilitate self-healing, manifestation and alignment with one's higher self. If you'd like a reading with a compassionate reader who can both hear and convey direct messages from Spirit Guides and Angels, you can find Sarah at PsychicAccess.com.