Stop Surviving And Start Living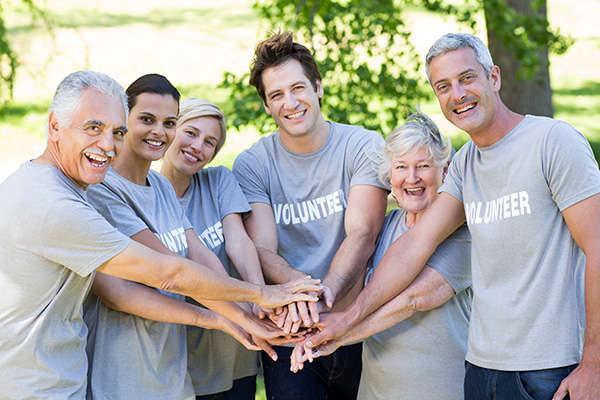 The past three years, I have heard many people say they're living in 'survival mode.' For some it has been about health and personal safety, for others it was isolation and loneliness, or bereavement and grief, or loss of employment and financial security.
It has certainly been an unprecedented, challenging time for our generation. And at times it has indeed been an actual fight for survival, which many tragically did not survive. Many families are still grieving the loss of their loved ones.
Sadly, for some it has also been a time of fearing many things that never happened. It has also been a time that revealed how some folks may be in need of a major 'privilege check.' For example, I personally know people who were excessively anxious during the quarantine lockdowns because they were eating too much and gaining weight, or were upset because they could not go to the salon or spa, while there are people in the world who were not even able to feed their families, or worse, had nowhere safe to take shelter.
The global pandemic has indeed been a unique opportunity to reflect on our beliefs, values, and what truly matters to us. Not everyone made the most of this prospect. It seems for some it is still difficult to move beyond the self-defeating mindset of 'it's a struggle to survive.'
Yes, life is sometimes definitely hard for all of us. The past three years proved that once again on a global scale. Life can throw major curve balls our way and we all handle things through our personal lens on the world. Some of us are more resilient than others; and some of us more privileged than others. Being in 'survival mode' is therefore relative to the individual.
If you really want to receive joy and happiness, then serve others with all your heart. Lift their burden, and your own burden will be lighter ~ Ezra Taft Benson
We all have survival instincts. The 'fight or flight' response, when there is real danger, is automatic and natural. Do you stay and fight or leave the situation to remove yourself from imminent danger? And if one continues to live in survival mode when there is no longer any real, imminent danger, it can be indicative of a more serious, underlying issue, such as post-traumatic stress disorder (PTSD).
Therefore, if you still feel yourself to be in 'survival mode' these days, due to the pandemic, it may be wise to consult with a mental health professional and get the necessary help. If you are in urgent need of guidance and support you can find someone to talk to on this list of crisis hotlines and resources, as well as this directory of international mental health helplines.
Some people who claim they are 'in survival mode,' are not however suffering any kind of post-traumatic stress or other mental health challenge. They simply feel they are 'surviving' the challenges of everyday living. And some people who have this cynical, defeatist outlook on life can seem self-absorbed. Taking care of self is always good. Having clear boundaries when taking care of self is vital. But when one begins to lack empathy and compassion for others, and act in callous, selfish ways, believing that you are in 'survival mode' does not justify the behavior.
As we serve others we are working on ourselves; every act, every word, every gesture of genuine compassion naturally nourishes our own hearts as well ~ Wayne Muller
In my experience the quickest way to get over this kind of 'survival' mindset is to adopt two simple, tried-and-tested strategies in your daily life. The first is to check your privilege (if the shoe fits), count more of your blessings, and practice daily gratitude for the good things you already have in your life, such as your life, your health, food in your belly, a roof over your head, and people who love you. And if nobody loves you, then begin to reach out and make a new friend or two.
The second is to step up, and be of service. Volunteer, donate, lobby, promote, fundraise. Support a local shelter, cause, or charity. Be kind to neighbors in need. Rescue an animal. Do something for someone else, without expecting anything in return. Instead of 'struggling in survival mode,' stand up for love, compassion, and kindness, and help to make the world a better, safer place. It's time to stop 'surviving,' and to start living and loving.

About The Author: Elizabeth

Elizabeth's talents go back several generations. She found her own gifts and embraced them at an early age, recognizing the difference between herself and most others around her. She's since honed and mastered many metaphysical practices, providing hypnotherapy, Psychic Mediumship, Mysticism, and Hypno-Reiki to her clients in Maine, and in areas around the US and in Canada, where she travels. A lover of pets, they are her greatest teachers and these unconditionally loving creatures often chime in on a reading in addition to the Angels, Guides and loved ones who provide resolution and answers for each of her clients. Elizabeth is also an author with much spiritual wisdom to impart and is currently working on a book. If you'd like to be a recipient of her unique Psychic Wisdom, find peace and receive answers that will also benefit your highest good, you can reach Elizabeth at Psychic Access.