The Legacy Of Limiting Beliefs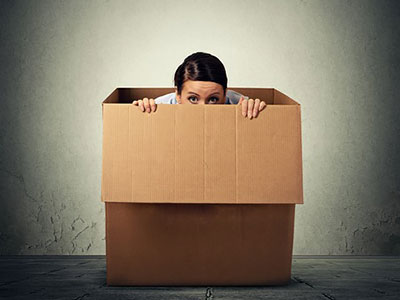 So many people live their life with the beliefs of their ancestors. Others just follow like sheep whatever their spiritual community, or the culture that they grew up in, or now live in.
Some people never question or challenge any of the things they have heard since childhood. Some of these limiting beliefs and ideas have been passed down from generation to generation, and have remained the same for thousands of years. Unless we question some of these outdated beliefs or information, we will stay stuck in limited thinking – always inside the box.
Sometimes we stay stuck thinking or feeling only how our parents of grandparents felt and thought. For example, people whose parents or grandparents lived through a great depression, or have had to endure a scarcity food or heat supply, the primary survival necessities, may feel they have to save everything. What if I will need it someday? I paid so much for it and its too perfectly good to discard. What if, what if.
We are all tattooed in our cradles with the beliefs of our tribe; the record may seem superficial, but it is indelible ~ Oliver Wendell Holmes
A good example here in the state of Maine is when an old Northeaster storm is supposed to come, bringing in double digit inches of snow. Some people panic and rush to the nearest grocery store and stock up on two or three of the same items, because what if I can't get out again for two weeks? Which, as a matter of fact, has never happen in my lifetime? Realistically you may only be marooned a day or two at the most in most parts of Maine.
It's about fear of what if, or lack of.
My grandmother used to save everything: plastic butter containers, and bread wrappers and twisters to hold things closed. When I was little, she saved grain bags and would make my sister and I dresses from them. Now that is revealing my age!
My grandparents had a little store and cottages on one of the more popular lakes in Maine. So, everyone worked hard from May until October, because a seasonal business had to sustain the family through the winter months.
So, to get to the point, my parents were brought up to work hard, save and reuse everything they could salvage. If something broke you got it fixed. Not run out and buy a new one. Especially shoes. In those days there were professional cobblers and they were all very busy. Yes, people got shoes resoled to wear another year.
In my opinion some of that thinking was good and some not so helpful. It's always good to be mindful not to waste. Not so good if one could never purchase an item without guilt.  Sometimes we need to reward ourselves with a purchase just because we like it, not because we need it. My parents would never do that. But yes, I do deserve that.
What we can or cannot do, what we consider possible or impossible, is rarely a function of our true capability. It is more likely a function of our beliefs about who we are ~ Anthony Robbins
Our most predominant beliefs create our outer realty. Also, what the mind believes, the body perceives.
In my twenties, I lived in Virginia Beach VA. It was wonderful to live that close to the sea. I'm sure in a past life I lived on, or near the sea. It always felt like home to me the minute I arrived. From that time on I always wanted to live near the ocean. The belief I was raised with was its way too expensive to live on the coast of Maine, with the taxes and cost of living so high. So much better to live inland – pay less tax, but no ocean view. All the while knowing the sea made my heart sing and sailing feeds my soul.
Well, if I hung on to that fear and belief the next chapter of my life would never have happened. My life partner and I have a beautiful purple, yes, three shades of purple, three-story home  with an ocean view from each window.
So, moral of the story: the power is in the belief of what you feel worthy of achieving for yourself. Please choose to live your best life every minute.

About The Author: Elizabeth

Elizabeth's talents go back several generations. She found her own gifts and embraced them at an early age, recognizing the difference between herself and most others around her. She's since honed and mastered many metaphysical practices, providing hypnotherapy, Psychic Mediumship, Mysticism, and Hypno-Reiki to her clients in Maine, and in areas around the US and in Canada, where she travels. A lover of pets, they are her greatest teachers and these unconditionally loving creatures often chime in on a reading in addition to the Angels, Guides and loved ones who provide resolution and answers for each of her clients. Elizabeth is also an author with much spiritual wisdom to impart and is currently working on a book. If you'd like to be a recipient of her unique Psychic Wisdom, find peace and receive answers that will also benefit your highest good, you can reach Elizabeth at Psychic Access.