divine justice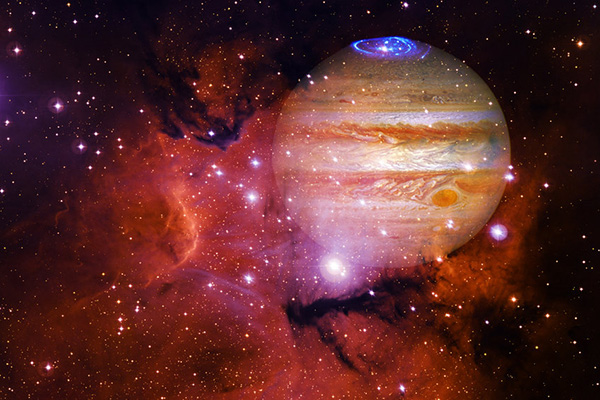 One of my favorite astrologers, Christopher Renstrom, is an uber-wise storyteller who has a knack for bringing profound astrological messages to life. He recently spoke about the separating Jupiter-Pluto energies, likening both Jupiter and Pluto to judges: Jupiter symbolizing Zeus, the benevolent King of Mount Olympus, and Pluto to Hades, his brother, the King of the Underworld.
In many ways these energies are opposite to one another, one reigning in the light (Jupiter), the other in the dark at night, beneath the surface of things (Pluto). Yet, both kings preside in judgment over matters brought to their attention.
Christopher went on to relay the story of The Judgement of Solomon from the Hebrew Bible, in which Solomon rules between two women both claiming to be the mother of a particular child. The explained that this story beautifully exemplifies Jupiter and Pluto in their role as judges over life and death.
In the story, two women had given birth, but tragically one of the babies did not survive when the mother accidentally rolled over on the child in her sleep. In the morning, she secretly switched the two babies, giving the deceased newborn to the other mother. This mother awoke and found the lifeless child, but knew  this wasn't her baby. She knew the living child belonged to her instead, but the other mother denied this and wouldn't give up the living child.
The case went before King Solomon, who agreed to listen to anyone's complaint, no matter what walk of life they came from. And so, each mother, in-turn, argued her side, with no corroborating witnesses to back them up.
Solomon listened intently, then asked for a sword. He then ordered the living child be cut in two, with one half handed to each of the mothers as a fair resolution of the dispute. But the true mother of the living baby implored the king not to kill the innocent child, but instead willingly relinquished the baby to the other mother. The illegitimate mother, however, demanded the child be killed so no one would have it, dispensing her own morbid sense of justice.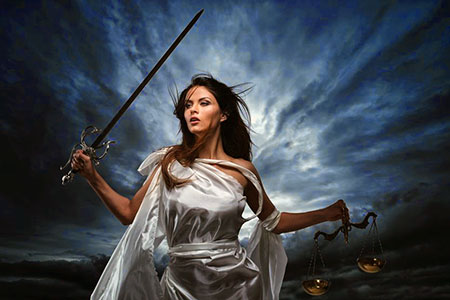 We sometimes feel we have been wronged by others in some awful way, and then we wonder if the perpetrators will get their 'come uppance' or 'just deserts.' We wish to know if divine justice will be served upon them.
Sometimes we are so upset or angry that we would like to see this retribution happen immediately and right before our very eyes. In these emotional moments we are out for revenge and want to see the other person reap what they've sown. We believe it may bring us some peace that justice has finally been done.
As a youngster, I often heard my mother refer to it as "The Law of Return," suggesting that whatever we put out there, both good and bad, will always come back to us. She would say that it always comes back to us tenfold!
There are also spiritual teachings and wisdom traditions that suggest if we don't learn our lessons and correct our mistakes in this lifetime, it will become karmic in the next. It further suggests that we eventually will experience whatever harm or wrongdoing we have imposed upon others in our own life, sometimes for several lifetimes, until we've truly learned our lesson.
So, will others get what's coming to them for the pain and suffering they have caused us? It's my experience that this is rarely the case, but from evidential mediumship messages, I am convinced that a life review, when we reach the other side, is inevitable. The soul who has hurt someone else, will be held accountable and will feel what the other person felt very intensely.
I do know from spirit messages that have come through from certain relatives and family members on the other side, that they have relived what I had felt when they were harsh towards in this life. Spirit often comes through with messages of guilt, remorse and regret. The aim is usually to seek healing and forgiveness.