We Are All Born With Six Senses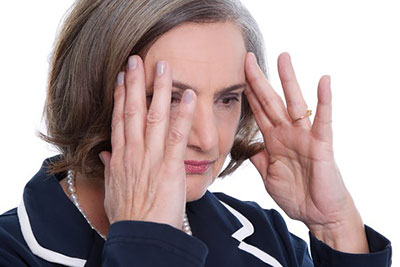 One of the first questions psychics and mediums are often asked in media interviews is, "At what age did you know you had this gift?" I don't feel it is a gift that only a special few have. All people are born with the six senses. Most people just need to remember how to tune into their sixth sense, and not fear using all of their senses.
If a person is walking through the woods, and an animal is coming up behind them, they might feel the hair on the back of their neck stand up, or a prickly feeling on their arms to alert them that something is approaching. People don't question how that works, they just accept that it is a sense they are born with. But it is good to question how some things work, because with understanding one can utilize the senses to the maximum.
Most people don't know anything about the inner senses while a few people rely on them just as they rely on their physical senses, and in fact probably even more ~ C. JoyBell C.
It's like trying to sing. Some people come out of the womb with a strong voice. Others need to be taught how to use their voice they already have.
Then people ask questions like, "How come I can't see things, or hear smell, taste, feel or just know things, like you do?" Well, the answer to that question is: relax, take some classes, and figure out your own personal 'short hand.' Just what senses are dominant for you? Some people seem to have it all at once, others have to figure out what works best for them. It's all good. How boring, if we were all the same!
Some people really fear what they see, or feelings they have, for different reasons. Some fear because of their religion. Some belief systems may say it's just wrong, only the leaders can use all of their senses. Or they fear seeing people that are in the spirit world. Or they don't want to be the 'different one.' Each person has their own reason for not wanting to sense, or know. For a lot of people, it's the fear of getting information that is not correct, or it may seem incorrect at that time, only to find out that at a future date the prediction is right on the money. After all, spirit does not wear a watch. Spirit time is not the same as earth time. One of the biggest fears is other people calling them crazy. What is crazy to one, is what another person calls sane. For some of us it is as natural as breathing, or drinking water.
Some people would really like to know how to use their senses. They just need to have a little help getting started. That is when taking instruction from someone that is teaching a psychic development class can be helpful. I feel a good teacher helps a student find out who they are, and how it is best for them to tap into their senses. It only makes sense to take some instruction. A person would not want to go to any advisor that did not recognize their own symbols, or how they receive information.
There are other senses – secret senses, sixth senses, if you will –  equally vital, but unrecognised, and unlauded. These senses, unconscious, automatic, had to be discovered ~ Oliver Sacks
I always suggest that students take a lot of classes from different people, and then decide how they want to do psychic or mediumship work. Always be yourself. Decide what is right for you. One of the most important lessons I learned in a class was when I was leaving and I looked at my friend that took the class with me, and said, "We just wasted our money on that one." Immediately I heard in my head, "Oh no, you didn't waste your money, you found out how you never want to present yourself and how you never would teach a class, and how you never want to do psychic medium work." In my book that is a very valuable lesson.
It has been my experience that when students are trying too hard, they create a block for themselves. Usually one student is saying, "I'm not as good as the rest, I'm not getting anything, I can't do this." If they hang in there, and let go, the flood gate eventually opens and things just flow. They often wind up being one of the most accomplished by the end of class.
Yes, the secret is giving up the fear of being wrong. Get out of your head. Trust and believe you can do it. Let spirit work with you. Learn how to use what you already have. It is like learning to walk one step at a time. Let go of the fear. Fear is always the obstacle in the way of reaching any goal.
If one becomes complacent being a psychic medium, or when it stops being amazing, it's time to move on. When you feel like you know it all, it's time to stop, because there is always something more to learn. When a student excels the teacher's abilities, that teacher has done a good job. There is enough in this world for all people to accomplish their goals.

About The Author: Elizabeth

Elizabeth's talents go back several generations. She found her own gifts and embraced them at an early age, recognizing the difference between herself and most others around her. She's since honed and mastered many metaphysical practices, providing hypnotherapy, Psychic Mediumship, Mysticism, and Hypno-Reiki to her clients in Maine, and in areas around the US and in Canada, where she travels. A lover of pets, they are her greatest teachers and these unconditionally loving creatures often chime in on a reading in addition to the Angels, Guides and loved ones who provide resolution and answers for each of her clients. Elizabeth is also an author with much spiritual wisdom to impart and is currently working on a book. If you'd like to be a recipient of her unique Psychic Wisdom, find peace and receive answers that will also benefit your highest good, you can reach Elizabeth at Psychic Access.