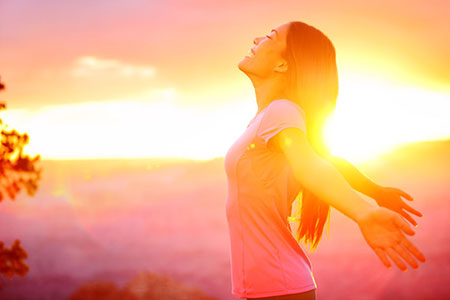 Forgiveness can be one of the most difficult challenges we face in life, especially for those of us who have been horribly wronged. But the angels say that we cannot move forward with anger or hatred in our heart. Only when we can truly forgive and let go of our past, will we reap the rewards of the future. Blessings come once we let go of the things that are holding us back.
When you struggle with forgiveness, it helps to remind yourself that God, the Divine, Source, Spirit, the Universe, always forgives us, no matter what we do. And our angels never leave our side. They do shake their heads at times, but they are right there through each life choice and every step we take, no matter what.
When we are in a place of unforgiveness, we must choose to look at life in a different way. What good is it to hold onto anger and resentment towards someone who has wronged you? It is usually not affecting them in any way, and it is also not serving you. All it really does is hold you back from moving forward and living your best life.
Your past, both the good and bad, provided you with life lessons, and if you truly consider what you have been through, and the growth and wisdom gained from those experiences, you will appreciate the lessons learned, and never repeat them. Life lessons empower us to move forward in a healthy way and not repeat the mistakes of the past.