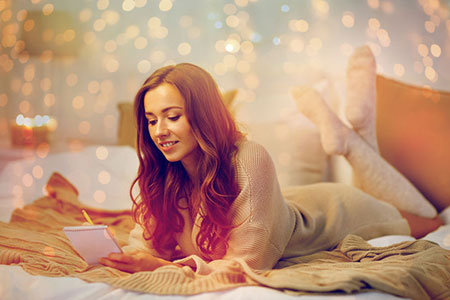 New Year's Day is the perfect opportunity to reboot your life and redesign your future. What haven't you manifested that is important to you? What tugs at your dreams moving forward? Today would be a good time to do something about it and change your life for the better.
However, if you only come across this later in the year, fear not. Any day can be the first day of a brand new year for you. It does not have to be January 1st. Your New Year's Day can be whenever you choose it to be. Today, is a new day, just as tomorrow will be, and so forth. Choose any new day for you to start living your life. Whenever you are ready, declare what is in your soul and change the direction of your life.
To get started, the best counsel I can give you is to buy yourself a nice journal or notebook, a glue stick, a comfortable pen and, if it pleases your soul, some positive affirmation stickers. This is how you start your new year. And again, it does not have to be January 1st.
As you go about your daily life, take note of things that make you smile – whether it be a picture, a saying, something kind that you saw someone do, or something selfless that you did for someone else. Journal about it . Write about how it made you feel in that moment. Let these feelings come to the surface of your life and allow them to grow.
You will begin to notice, over time, that the more positive instances you write about, they more frequently similar experiences will come into your life. It does not happen overnight, so don't sit there the next day and think, "Well, I wrote about seeing someone buy a homeless person a coffee and it made me feel good, but nothing good happened to me." This process takes time. You are working on your inner being to simply be more accepting and positive as you walk your daily path.