transmutation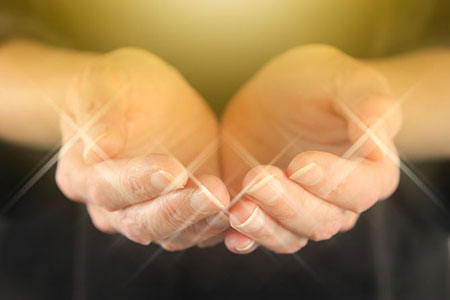 In many religions and spiritual wisdom traditions we find guidelines on healing and mind-body wellness. Many of these philosophies, in conjunction with modern medicine, can be a great aid for mind, body and soul. In all spiritual traditions there are usually rules or recommendations aimed at the well-being of society as a whole, as well as each individual soul. Many of these teachings warn us of dangers we might find in our own thought, choices and actions. And if we are unaware or careless, a damaging thought or action can turn into a harmful pattern.
Recognizing a damaging thought or behavior pattern in our lives is not easy. We might realize that someone else makes the same mistakes over and over, but it may be difficult to have the same insight about ourselves. We create the imagined walls of our own limitations, and abide by them, without being aware of making this decision. These limiting, destructive thoughts and actions that appear repeatedly in our lives – especially those demeaning, self-sabotaging, angry thoughts – are in essence negative energy vibrations. A few example of such thoughts can be:
I am useless and incompetent.

I am not strong enough.
Nobody cares about me.
I do not deserve better.
I hate myself.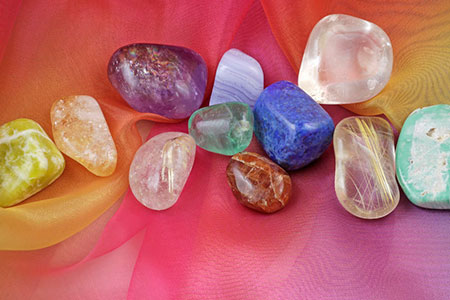 The beneficial powers of gemstones and crystals is well-known in the psychic and metaphysical community. Many of us use them in our daily spiritual work. One of the most amazing things crystals and stones do for us is to transmute energy, that is to say, change negative energies into powerful healing.
Let's take a closer look at some of the more popular crystals and stones and their individual energy properties. Remember, if you choose to use any of these crystals in your daily practice, their energies can be combined, depending on your individual needs.
Rose Quartz
Shades of pink, milky or opaque
Represents the planet Venus, and the signs of Taurus and Libra.
Not surprisingly, given its connection to Venus, this stone contains energies of universal and healing love. Many practitioners use it to increase levels of compassion for others, or before and after a session for grounding.
Rose quartz will help us to rid ourselves of fear, anger, jealously, or aggressiveness. It can also help us in a journey to let go of loved ones we have lost.