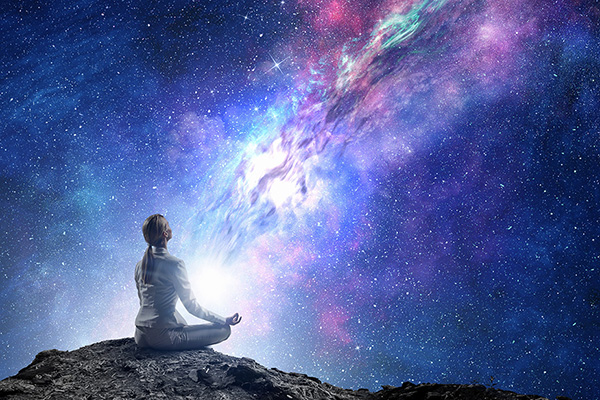 The metaphysical laws that govern our existence are known as the Universal Laws. The most well-known of these laws in mainstream culture is the Law of Attraction, but it is less commonly known that this law is inextricably linked to another important metaphysical influence in our lives, namely the Law of Vibration. These laws are in fact two sides of the manifesting ticket that determines whether we will be receiving more 'good,' or more 'bad' in our life.
When I first discovered the Law of Vibration, I learned that absolutely everything in the universe, both living and inanimate, is energy vibrating at different frequencies. Everything therefore has an energetic vibration, from the magnificent energies of the sun, moon and stars, to the simple energies of an ant or a blade of grass.
Why is this important in terms of the Law of Attraction? Well, because according to the Law of Attraction like attracts like. In other words, we attract into our life those things that match our own energy vibration. How we are 'vibrating,' and what we resonate with, will determine the results of what we attract in our lives.
When our vibration is consistently low, dense, and negative, then we are more likely to attract similar negative manifestations and more unpleasant life experiences. But when we exude a higher, lighter, open, and positive energy vibration, we experience more joy, fulfillment and good fortune, and manifest more abundance and prosperity!
Some people are always smiling, have lots of luck, and good things always seem to happen to them. But this is not because they are special people, or just very lucky. It is their vibration attracting in so much good, blessings, and good fortune.