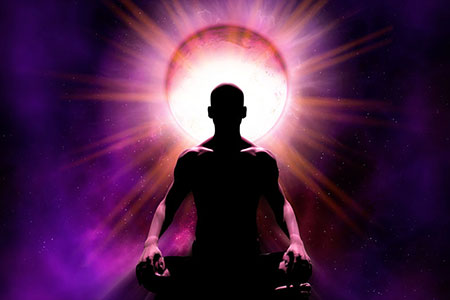 Karmic cycles are repetitive patterns in consciousness that emerge through a belief that is contrary to the laws of the Universe.
Some religions and spiritual teachings refer to humanity as the 'children of God.' When I use the term 'God,' I do not mean some off-world deity that is separate from us mere mortals. To me God is the All. It is the Creative Force. Being a 'child' of this Creative Force means that we have the same nature and creative capacity.
Many wisdom traditions also equate words, thoughts and consciousness with God's ability to create. In other words, thought has a creative function in the Universe. Thoughts are words, images, and stories that are repeated in the mind and they have creative power.
Another way of saying this is that whatever we choose to think or believe about ourselves and others, and about the world around us, ultimately becomes true for us. This is important when discussing how to clear away old karmic patterns.
Karma are patterns of thought that are repeated in the mind and influence how we create our life experiences. Free will means that we have total freedom in what we choose to think and believe.
This is not to say that a specific thought, or even a behavior, is wrong or bad. In fact, the Universe or God always takes us at our own value and says yes to all our thinking and feeling patterns.
Karma is a secondary spiritual law to the Law of Attraction, that allows us to evolve continually into our higher potentials. From an esoteric or spiritual perspective this relates to the expansion of love, joy, and peace within our mind.
Karma and the Law of Attraction are also separated by a protective buffer, in that we often experience less damage than our minds can produce through thought, and we also receive more good than our minds can produce through thought. In metaphysics this is known as the Law of Grace. Continue reading →