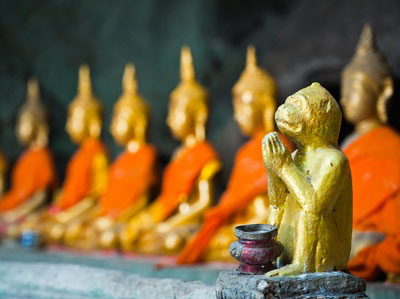 Have you ever heard of the term 'monkey mind?' It originates from ancient Chinese and Japanese Buddhist teachings. We all experience it from time to time. In contrast to thinking clearly, monkey mind feels restless, unsettled, unfocused and uncontrollable. We think too much about the next text message, passing an exam, being able to pay next month's bills, and whatever else lies in our fear centers.
This state of mind can take over if not managed, resulting in high anxiety. We lose our ability to think or to connect with what lies beneath these runaway thoughts. Our thoughts adopt a distorted sense of reality; we act on them only to find that the other person has no idea what we are talking about. Read the rest of this entry »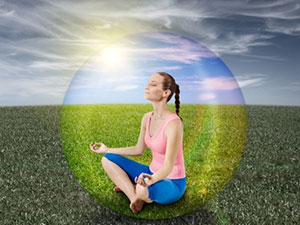 Empaths are very easily affected by other people's feelings and emotions, so their energy levels are highly susceptible to their energetic environment. Therefore it is vital that empaths learn to properly shield themselves from unwanted negative energy.
So how do you stop unwanted negativity from entering your energy system? How do you comfortably go through your day not being a sponge for all the feelings, emotions and energy of others? It is actually quite easy to shield yourself and maintain your boundaries once you practice a little.
First, you can cleanse your own aura when you get home with sage smudge sticks, or smokeless sage mist to remove any unwanted energy from your day. You can carry stones and crystals that ground you and absorb negativity, like apache tears or smoky quartz, on your person. Read the rest of this entry »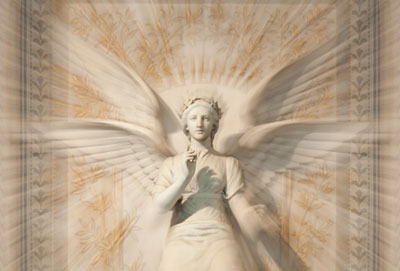 The archangels are extraordinary beings with extraordinary powers. They are here to help us on this challenging planet. The word angel is from the Greek aggelos and means 'messenger.'
We are able to draw from their gifts and powers to help us on our path and during the most difficult times in our lives. All of the archangels are healers. They come as master surgeons to repair our bodies, and to help us tap into our higher selves. They are reminders that we are never alone.
The belief is that most of them have incarnated on Earth in the past, and they therefore understand the inner workings of Earth's dimensions. Some angels have never incarnated on Earth, but feel an attachment to those of us in the human body and wish to help guide us. Read the rest of this entry »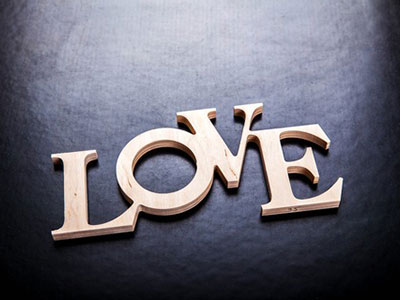 What is your word or theme for this year? I started doing this about ten years ago and absolutely love this practice, because it creates the outcomes around the energy for your word or theme. It's also about where you want to put your mental focus for the rest of this year. Think of your word or theme as your loving helper or personal assistant to bring awareness to where, what and who you are putting focus on.
Since one of the hats I wear is as Numerologist, the world is in a 1 Year, and we each also have our own Personal Year. I'm in a Personal Year of 2. Numbers and words hold an energy, a vibration. And the 2 Year is about harmony, choices, balance, intuition, and love. Read the rest of this entry »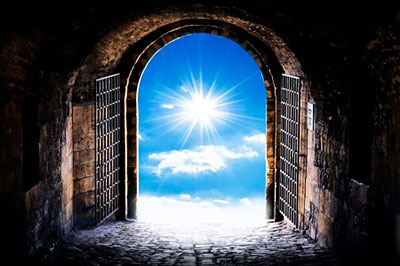 Dreams represent messages from the unconscious to reveal our innermost psyche — that which is not known or acknowledged by our conscious self. Dreams are windows to the unconscious, the intuitive part of ourselves. Carl Jung calls this "the shadow."
According to Jung, the shadow represents non-thought the conscious thought process does not wish to acknowledge. For example, many people have dreams that foretell of events, but consciously it may be too painful or threatening for them to consciously consider. The shadow-self thus protects us, until the message becomes too powerful and breaks through in a dream. Read the rest of this entry »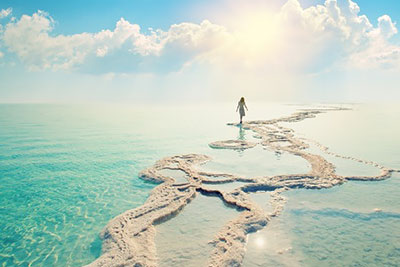 I truly enjoy my alone time. I have enjoyed it since childhood. I was often teased by a great-aunt, who lived with us while I was growing up, about the famous silent film actress Greta Garbo who reputedly said, "I want to be alone…" Looking back, I believe my aunt was correct – this has become my personal mantra!
I was mostly a loner as a child. I felt no one understood me and my heightened sensitivities, so I learned to enjoy my own company. When I was in the presence of others, it was difficult to acclimate myself into their company. As I have grown older and discovered more about myself, I do truly love my solitude.
Now, mind you, I love being around people. But there are also times, as I have learned being the water sign of Pisces, that I need to be wrung out. I feel like a sponge absorbing other people's energy. I do use the psychic protection of energetic shielding, but I still absorb other's energies when I do psychic readings and energy work. Read the rest of this entry »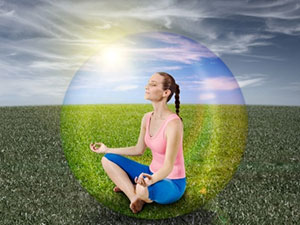 Anyone who lives in a big city knows that space is at a premium these days. And that's just elbow room. We seldom talk about our psychic space, which is constantly being bombarded. How in the world do we protect ourselves?
First and foremost, you need to have healthy boundaries. Each of us needs and deserves to have a safe place, a sense of self-worth, and protection from others. Think about what happens to a beach that is battered constantly by waves. It will wear down and eventually disappear. If you don't have boundaries, your very identity will be like those grains of sand.
Learning to connect back to the Earth and nature is essential to our well-being. This can be as simple as walking without shoes in a natural space, or by keeping plants in your living space. When we are separate from our natural selves, we lose perhaps the most important part of our soul. By walking in nature, you are literally reconnecting. Like a lightning bolt discharging energy when it strikes solid ground, you are releasing all the negative energies that accumulate in your body. Take a friend, or walk your dog if you have one. Read the rest of this entry »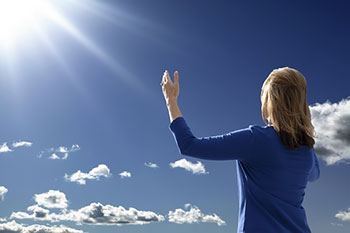 Our bodies contain endless potential for energy: physical, mental, electrical, psychic. Much like the sun itself, we are constantly providing energy. Yet, many of us feel drained and exhausted? If we learn to tap into our natural channels, this doesn't have to be so.
Like the power of our brains, we may only be using a small fraction of our personal energies. The best way to get started is a program of meditation or prayer to discover where our strongest energies lie. These are to be found in our psychic centers, or chakras. As you begin your journey, you'll notice stronger feelings in one or more of your seven spiritual centers: crown, eyes, throat, heart, chest, spleen, and root. It may be a slightly prickly sensation, like static electricity, or a growing warmth, or a feeling, or a pleasant coolness. Read the rest of this entry »