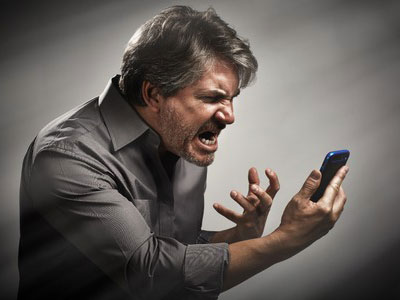 Energy protection is one of my passions. I take it very seriously. It is vital for our health and mental well-being, so we take the time to do things that will help promote our energy, health, happiness and mental clarity, right? Why then do we still find our energies being drained sometimes? Often times we don't even realize who, or what is causing this drainage.
My grandma's fingers are so badly crippled that she cannot text, so she asked me to do her a favor and just send a message to someone on her behalf. I knew in my heart that if I did send this for her, it would be an opportunity for the receiver to throw negativity my way, or rather attempt to. So, I kept putting it off, but she kept begging me. Read the rest of this entry »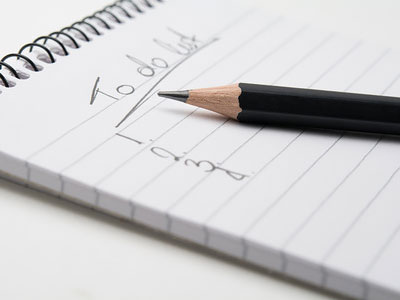 I thought today of how certain expressions tend to stick in our minds; thoughts which we adopt for a while, or even a lifetime. It can be the words of a famous writer we have read somewhere, an expression in a song, or even just the ideas of somebody we just had a brief conversation with.
Internationally renowned author and speaker, Wayne Dyer, once said, "You will never get everything done." It's a good feeling at the end of the day, to know that we've gotten through much on our 'to-do list.' But for me, I also gain some comfort from such as words of wisdom as Wayne Dyer's, as well as the poem, Desiderata, which advises us to, "Go placidly amid the noise and the haste." Read the rest of this entry »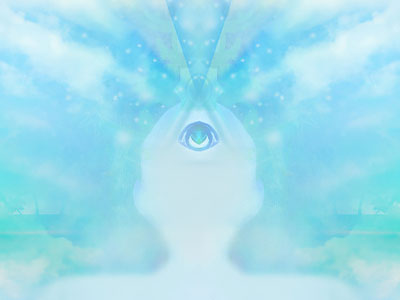 The third eye is the chakra or energy center that is associated with clear thought. Many equate this to intuition, but it really goes beyond that. It empowers us to gain spiritual 'sight' related to all circumstances of life.
When the third eye is 'closed,' it is difficult for us to recognize the purpose of what we are experiencing and it also inhibits us from having an unclouded vision of the present. Our egotistic perceptions can then get in the way and we are unable to shift our situation into a more positive experience.
If you feel as though this energy center is blocked, there are simple steps to unclog your spiritual sight and awaken your third eye.
Visioning or Visualization
Visioning and visualization are tools that you can use to mentally envision a future that you desire. This can be as simple as envisioning a positive day at work or school, to envisioning a major goal that you want to accomplish as you move forward in life. Read the rest of this entry »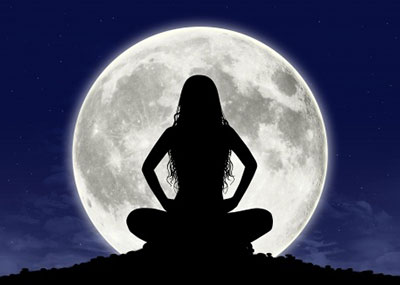 The moon may have a somewhat modest appearance, but it has a strong influence, both physically and mentally, on us human beings. When the Moon is full, some people tend to experience poor sleep, for example, and children may be noisier than usual.
The Moon is a feminine energy and therefore she hides, shines, waxes and wanes, and we all sense her influence, be that on a conscious or an unconscious level. But one can dance to the tune of the Moon and so experience all the energy and harmony it can bring.
So, how exactly does the Moon have the effect that it does? Read the rest of this entry »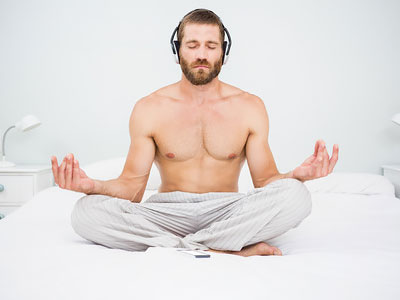 "Music hath charms to soothe the savage breast, to soften rocks, or bend a knotted oak," wrote William Congreve in his classic poem, The Mourning Bride. He seems to have understood that music can soothe anyone who might be be stressed out, overwhelmed, anxious or depressed.
Studies indicate that music and sound heal us in a multitude of way, perhaps even at the cellular level. Long-term patients, nursing home residents, and chronically depressed people have been found to experience healing through sound.
Ancient cultures from Egypt to Japan to Australia used the secrets of healing sound. What these long-ago people instinctively knew, we now attribute to the effect of certain wavelengths upon our brains to calm, relax, and heal. As with acupuncture, these sounds may be able to reset our internal balances and remove negative energies. Read the rest of this entry »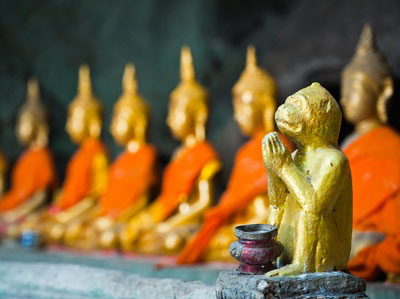 Have you ever heard of the term 'monkey mind?' It originates from ancient Chinese and Japanese Buddhist teachings. We all experience it from time to time. In contrast to thinking clearly, monkey mind feels restless, unsettled, unfocused and uncontrollable. We think too much about the next text message, passing an exam, being able to pay next month's bills, and whatever else lies in our fear centers.
This state of mind can take over if not managed, resulting in high anxiety. We lose our ability to think or to connect with what lies beneath these runaway thoughts. Our thoughts adopt a distorted sense of reality; we act on them only to find that the other person has no idea what we are talking about. Read the rest of this entry »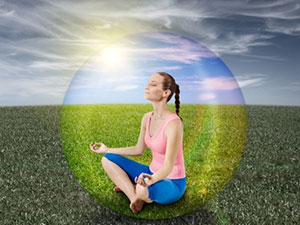 Empaths are very easily affected by other people's feelings and emotions, so their energy levels are highly susceptible to their energetic environment. Therefore it is vital that empaths learn to properly shield themselves from unwanted negative energy.
So how do you stop unwanted negativity from entering your energy system? How do you comfortably go through your day not being a sponge for all the feelings, emotions and energy of others? It is actually quite easy to shield yourself and maintain your boundaries once you practice a little.
First, you can cleanse your own aura when you get home with sage smudge sticks, or smokeless sage mist to remove any unwanted energy from your day. You can carry stones and crystals that ground you and absorb negativity, like apache tears or smoky quartz, on your person. Read the rest of this entry »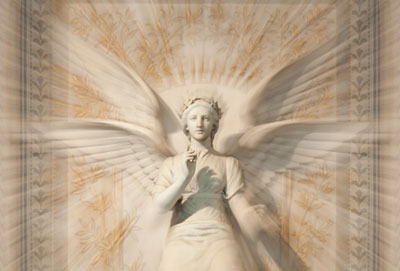 The archangels are extraordinary beings with extraordinary powers. They are here to help us on this challenging planet. The word angel is from the Greek aggelos and means 'messenger.'
We are able to draw from their gifts and powers to help us on our path and during the most difficult times in our lives. All of the archangels are healers. They come as master surgeons to repair our bodies, and to help us tap into our higher selves. They are reminders that we are never alone.
The belief is that most of them have incarnated on Earth in the past, and they therefore understand the inner workings of Earth's dimensions. Some angels have never incarnated on Earth, but feel an attachment to those of us in the human body and wish to help guide us. Read the rest of this entry »