etheric realm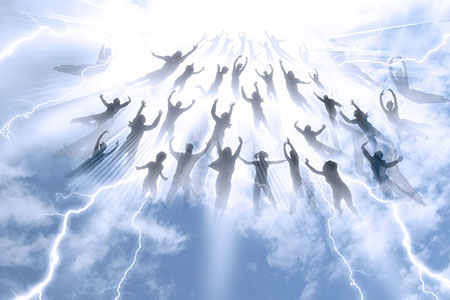 Where do souls come from? Souls are created in a place I know as the Guf, or the 'Tree of Souls.' In Jewish mysticism this Tree of Life is located in the Garden of Eden. When this tree blossoms, it produces new souls.
This 'Treasury of Souls' is said to be located in the Seventh Heaven. I have seen this place in a dream vision. I could go up to the gold and emerald gates, but could not enter. It is my understanding that all souls are created here by God.
Souls in the Guf are in different stages of evolution. There are young souls and old souls – a diversity of spirit energies waiting to incarnate, reincarnate and ascend.
I can usually distinguish the young, new souls from the wiser and more experienced, because they tend to be a bit 'wild' and unrestrained. Young souls are typically eager to experience as many things as possible, and sometimes rush in 'where angels fear to tread.' If they are exceptionally gifted, they also need to be guided properly. Many old souls reincarnate to the earth plane to help ground and guide these younger souls.
The old souls also return to provide the physical world with the many things needed for us to thrive, such as advancements in the arts, sciences and technology. Sadly, some greedy, spiritually unconscious humans abuse these gifts to the world for their personal gain. This causes much unnecessary suffering in the world.
When we decide in this life that we would like to have a child, it means our soul wants chooses to take on another soul contract. However, such a soul agreement, like any other contract, is always a two-way process. There cannot be a pregnancy unless the soul of the unborn child also chooses you as parent. In the Guf, souls can decide if they want to join a contract, or not.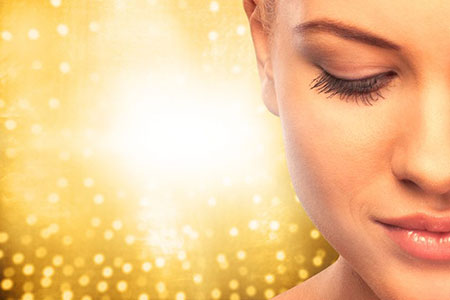 "I wish I believed in the spirit world like you do," my best friend commented many years ago. I then told her that it wasn't so much a case of believing, but more of a matter of knowing.
Last week, a new friend asked me to teach him how to have this 'knowing' that I have. But I really have no idea how to do that? I never experienced a transition from believing to knowing. The 'knowing' has always just been there.
I have always felt that the spirit realm is our true connection to home. As the years passed, I began more and more to view planet Earth as our schoolroom. And boy can we get some lessons while we are here!
When I think back, I have recollections of spirit activity around me from when I was about five or six years old. My parents and I were living in Ottawa, Canada, at the time, where my dad had recently been employed. We were temporarily living in a creepy rental home, until my father found his feet and we would be able to move to a house with better vibes.
I recall seeing and hearing shadow beings in the hallway of that eerie house in Ottawa, and I remember telling my mother about the paranormal activity I sensed there. But she thought I was just imagining things, or seeking attention. I also recall lying in bed, scared, listening to what sounded like chattering voices. The energy in that old place wasn't malevolent, but it didn't feel benevolent either.
The most profound experience occurred when I was just nine years old. We had moved back to the United Kingdom and were visiting family friends. They were hosting a party, and the kids were sent off to bed, while the adults carried on with their social event below.