etheric realm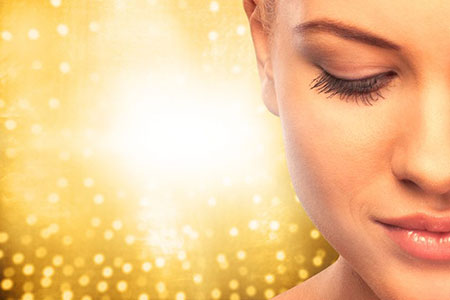 "I wish I believed in the spirit world like you do," my best friend commented many years ago. I then told her that it wasn't so much a case of believing, but more of a matter of knowing.
Last week, a new friend asked me to teach him how to have this 'knowing' that I have. But I really have no idea how to do that? I never experienced a transition from believing to knowing. The 'knowing' has always just been there.
I have always felt that the spirit realm is our true connection to home. As the years passed, I began more and more to view planet Earth as our schoolroom. And boy can we get some lessons while we are here!
When I think back, I have recollections of spirit activity around me from when I was about five or six years old. My parents and I were living in Ottawa, Canada, at the time, where my dad had recently been employed. We were temporarily living in a creepy rental home, until my father found his feet and we would be able to move to a house with better vibes.
I recall seeing and hearing shadow beings in the hallway of that eerie house in Ottawa, and I remember telling my mother about the paranormal activity I sensed there. But she thought I was just imagining things, or seeking attention. I also recall lying in bed, scared, listening to what sounded like chattering voices. The energy in that old place wasn't malevolent, but it didn't feel benevolent either.
The most profound experience occurred when I was just nine years old. We had moved back to the United Kingdom and were visiting family friends. They were hosting a party, and the kids were sent off to bed, while the adults carried on with their social event below.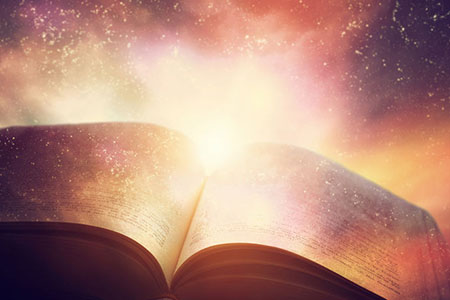 Imagine an enormous, vast, endless library where every book is a detailed record of every life every lived on Earth, as well as in every other dimension, or realms of existence. These are what is known as the Akasaha, or the Akashic Records. It is a complete collection of all the thoughts, words, feelings, events and experiences that have ever occurred in this life, and the next.
By accessing the Akashic Records, one can gain information about past lives or a present life. One can read any moment of someone's life. One can feel their emotions, observe their thoughts, and find explanations and answers to life questions. One can also do this for any other soul the particular person interacted with in their current life, or their former incarnations.
There is no ego on the other side, so there are no secrets and no need for privacy. The Akashic record is a 'public library' with 'free access.' Every life lived contributes information or spiritual data for the collective consciousness, the universal mind and soul. We don't just live our physical lives for our benefit, and our own soul evolution. We also live our lives for the expansion of the Universe, and the evolution of every other soul that has ever lived, or will ever live in the physical.
Anyone can go into the Akashic records and research their own lifetimes, and that of others, in order to learn from our choices, decisions, faults, mistakes, thoughts, emotions, challenges, adversities, lessons, gifts and blessings.