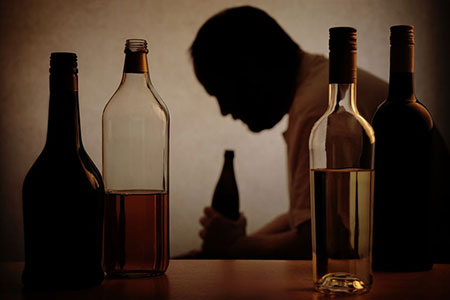 The physical damage caused by alcohol abuse is common knowledge. The long-term effects of alcohol consumption on the liver, pancreas, kidneys, heart, esophagus, and the lining of the stomach can be devastating. And those of us who have shared our lives with alcoholics, know of the damage it can do to relationships, children, families and careers.
But how often do we consider the spiritual implications of alcohol abuse? What really happens to the soul or spirit when we consume alcohol?
Some alcohol-related statistics are quite alarming. For example, it is said that some 700,000 people are in treatment for alcohol abuse every day. And did you know that about 40% of all auto accidents are alcohol-related? It is also estimated that 18 million Americans deal with alcohol-related health problems, and there are an estimated 10 million alcoholics just in this country.
Doing some research, I found an article in the The Costa Rica News titled, The Spiritual Consequences of Alcohol Consumption. The article explains that the English word alcohol originates from the Arabic al-kuhl, which means "body eating spirit." It is also the origin for the English word ghoul. According to Middle Eastern folklore, a ghoul is an evil demon believed to eat human bodies.
In his book, The Mystery of the Golden Flower, the Gnostic author, Samael Aun Weor writes that alcohol "is in fact a demon or a malefic spirit when it possesses a human being; it is clear and easily demonstrable in its effects from drunkenness, to delirium tremors and madness with forms of paralysis and other hereditary defects passed down through descendants."