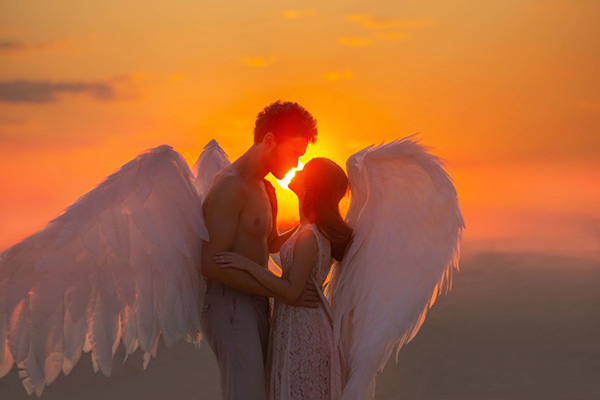 We can always tell if someone loves us, or not. Simple as that. I know you may be thinking: "What? How can that be?" But believe me, if more people made the effort to be more mindful and aware in this regard, there might be much less disappointment and heartbreak in the world.
How can one tell for sure if someone truly loves you? Well, it's in the eyes and how they look at you. The eyes are indeed the windows to the soul. We constantly are telepathically communicating with one another and although we may not be picking up on the information consciously, our higher consciousness certainly always is! Energy does not lie.
You can tell if someone cares about you. It's really that easy. It's an intuitive feeling, an inner knowing. You just know. It's how you resonate with each other's energy. It's in the way they look into your soul, the vibrational frequency of their voice, the comforting glow of their aura. Trust your intuitive feelings and inner guidance, because we have recorded in our cell memory every single experience we have had with every other soul we are connected to. Your soul will always recognize another soul who is significant to you.
When I do love readings, I can clairvoyantly see this love cord connection right away if two people are meant to be together. It's much like the silver cord that connects us to our bodies when we astral travel or dream. It's there because we are connected karmically to someone in this lifetime with a soul contract.