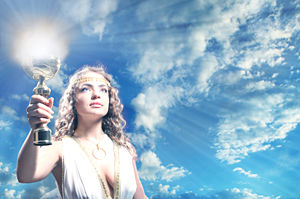 Archetype is a term coined by the great Swiss psychologist Carl Jung, and he described them as ancient and archaic symbols or prototypes that derive from the collective unconscious (the causal or mental body). Plato also spoke of archetypes, the eidos or ideas which were pure mental forms imprinted on the soul before birth.
The archetypes are innate universal psychic dispositions which form the basic symbols of the unconscious and form a dynamic substratum common to all humanity. Each archetype exists as an inherited potential in each man, and can be actualized when it enters consciousness as images or manifest as behavior.
In other words, we could say that fundamental human behavior is not individual, but rather universal. We are acting out universal patterns that exist in the subconscious mind of all of humanity. Read the rest of this entry »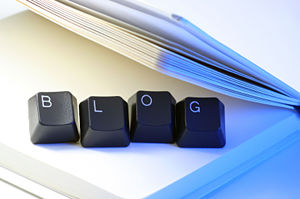 As a psychic reader I get many calls every day and I am asked many questions, because more and more clients are looking for answers.
At times I tell my clients to look at the archives of my previous blog posts here on PsychicBloggers.com, and also to look at other articles published here. The blogs are a user-friendly guide to help others in a time of need.
We have such a diverse collection of work on this site from all the different psychics at PsychicAccess.com it's almost like having the Library of Congress at your fingertips.
One of the useful features on this site is the ability to search by category or by tagged keyword, and every page offers a very long list for you to choose from and once you really start to browse and scroll down there is always something that you can relate to. Read the rest of this entry »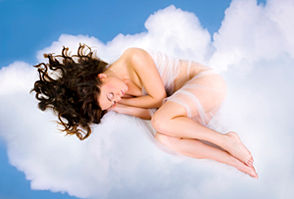 There is quite a lot to know about interpreting dreams. And there are many schools of thought on this subject from psychoanalysis to shamanic journey dream vision quests.  A person could spend a great deal of time in a class room environment studying dream interpretation. Researching this topic could become a lifelong hobby as well.
For years I have been curious about interpreting my own dreams and have read many books about it and have also spent a lot of time researching this subject on line. I prefer the less complex methods of unlocking the mysteries of dreaming and will share with you what I have learned about basic analysis of what dreams mean and how to interpret them for ourselves. Read the rest of this entry »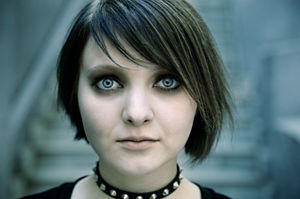 The most exponential time of growth in children's powers have always been traditionally around the time kids are starting to become adults, and with the changes of emotional volatility, parents must be aware of all the energies and ideas that will be available to their kids.
To children, in a position of powerlessness, with no rights to vote, work or leave their families despite their apparent maturity, this age opens up a slew of interesting, powerful and also useless notions that can leave them confused and highly susceptible.
We as adults should be doing research into psychic abilities and explain to them the difference between spirituality, religion and psychic work. Spirituality is often an amalgamation of different ideas, a blend of ideals that help a person feel better. Religion is an ordered and structured set of moral laws to accompany the spiritual ideals for people. Psychic work can be utilized in both aspects, and have been over the ages, which is where we have historical prophets. In truth though some people seem to prefer using psychics to distance others from their spiritual truths, as the mind of man will supersede the mind of god, thus allowing for both the freedom to grow but also no foundation upon which to grow from. Read the rest of this entry »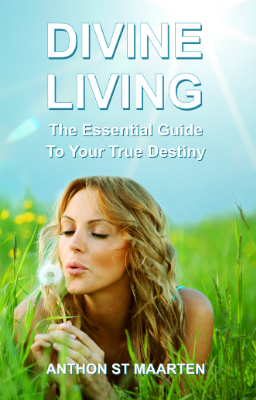 Are you truly happy? It's quite normal and perfectly understandable if you are not. These days many people feel their lives leave much to be desired. Discontent truly is the 'disease of our time', and it feels as if our world is increasingly spinning out of control. Too many of us are wandering aimlessly through our lives.
But if you knew your potential to live a life of joy, purpose and contentment, you would never again spend another moment living any other way. Within you looms the potential for authentic happiness so infinitely beyond everyday measure, or common human understanding, that you will never again be willing to settle for anything less.
This is in essence what my new book Divine Living: The Essential Guide To Your True Destiny is about. It is a practical spirituality handbook for realigning with your Divine Self, and for reclaiming your birthright to enjoy a truly Divine Life.
Many people have in recent years experienced a profound spiritual awakening, but not everyone has been able to integrate their newfound spiritual awareness into the practical reality of their everyday life. I wrote Divine Living for this very reason. It is my hope that it will empower and inspire people to finally start living the connected and blissfully abundant life they always intended to have, since long before they were born.
Divine Living is the preferred lifestyle choice for many spiritually awakened souls all over the world. It is the new way of being that changes your life and perception of reality forever. As a species we are currently experiencing the inevitable dawning of a new era in human ascension. The new age of conscious evolution has begun. My goal with Divine Living is to provide the sincere spiritual seeker with a personal survival guide to successfully navigate this looming, global paradigm shift that is currently gaining critical mass all over the planet. Read the rest of this entry »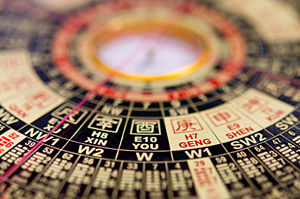 The fine art of Feng Shui, an arrangement of assets for the best outcome, is complex. Learning how to set things right was time consuming. However, the results were totally mind-altering. I made my office reflect a place of healing for seekers, and of financial benefits for the non-profit organization I manage. I am delighted to report that both aspects have been satisfied.
Placement is a means to tap into the energy that is always around us. According Wikipedia.org Feng Shui was historically "widely used to orient buildings – often spiritually significant structures such as tombs, but also dwellings and other structures – in an auspicious manner." More research will inform the student of Feng Shui that the interior can also be tuned for a positive outcome. That is what I did and this is why. Read the rest of this entry »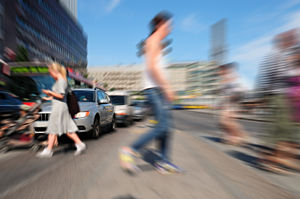 I see now, more than ever before, parents busying their children with this and that sport, and this and that activity. I sometimes wonder if they ever have time to just be children.
I see how fast time flies these days and I think we actually make it go by even faster by overloading our lives with so much activity. We over commit ourselves way too much. I have been carefully watching my world lately, and I have seen the busy lifestyles of my friends and family. I see how frantic everyone has become. Such a commotion!
I find it disturbing how we over-busy ourselves and our children, and our lives. We really miss out on what I deem as the 'finer things'. We need to get that connection back. It's never too late. Read the rest of this entry »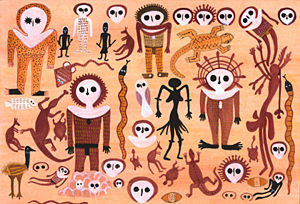 I have been reading a wonderful book by Marlo Morgan entitled Mutant Message Down Under. It is the story of an American woman who is welcomed by a remote tribe of nomadic Australian Aborigines who call themselves the "Real People".
She accompanied them on a four-month-long walk through the Australian outback, learning about their culture and beliefs.  Here is a fascinating quote from chapter eight, entitled "Cordless Phone":
"We faced east in our morning prayer service and gave thanks for all our blessings. We sent our daily message out to the food kingdom. One of the younger men took a turn in the center. It was explained he had offered to perform a special task that day. He left the camp early and ran on ahead. Read the rest of this entry »