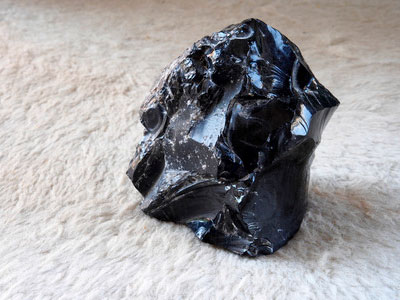 I remember when first I came into contact with Apache Tears, a kind of Obsidian, when I was just a child. I loved it! Its translucent quality was captivating. At the time I did not know the metaphysical properties of this stone; all I knew was that it had a dream-like quality to it.
Obsidian is molten lava that has cooled very quickly. It is a type of volcanic glass and it is found worldwide. The ancient Aztecs made flat mirrors from Obsidian for use in divination. Obsidian may open a person to the gift of prophecy. Legend has it that Dr. Dee, a great mage and alchemist, hired by Queen Elizabeth I, may have used an Obsidian mirror in lessons of scrying. Read the rest of this entry »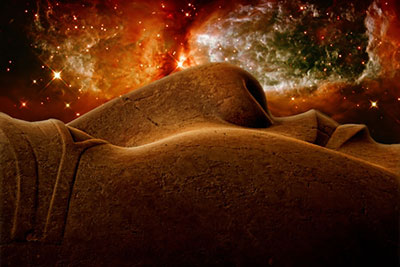 Our wise ancestors worshipped the stars in the heavens above and considered them to be a direct reflection of the earth below. As you may know, the movement of the planets in our solar system absolutely mirrors everything that is occurring on Earth at any point in time.
Have you heard of the deities known as Nut and Geb? In Egyptian mythology Nut and Geb are twins. Nut is the sky goddess and Geb is the Earth god. In the imagery found in ancient art, Nut is typically shown to be arching over, or mirroring Geb, who lies below. As above, so below…
The Egyptians were exceptionally precise astronomers. The three pyramids at Giza mirror perfectly the three stars in Orion's belt above. They are Alnitak, Alnilam, and Mintaka. These three stars form the most striking and isolated line in the heavens. Read the rest of this entry »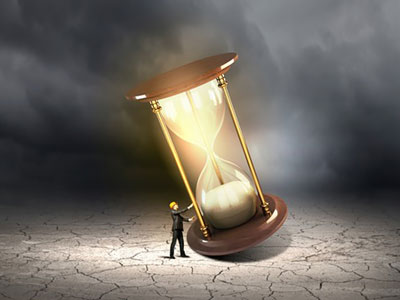 Take a look at the hourglass in this picture. Can you see that the sand pours from the upper chamber to the lower chamber? It does this in just the same way that you descended to the earth plane from the astral plane above.
You incarnated into this material plane of existence as part of your journey. This lifetime of yours is but one chapter in a very long and fascinating story. It is the book of you, your unique make up, and your unique opportunity.
Always remind yourself that, just as the sand pours from the upper chamber of the hourglass into the lower chamber below, your earthly manifestations are created from above.
Yes, yes, you have a physical body in this lifetime. You have to because everything existing on the material plane must travel in a material chariot. And yes, yes, you have this wonderful human brain at your disposal, along with all of your other earthly resources. However, be very clear with yourself that your mind is not you. Your mind is your servant. Read the rest of this entry »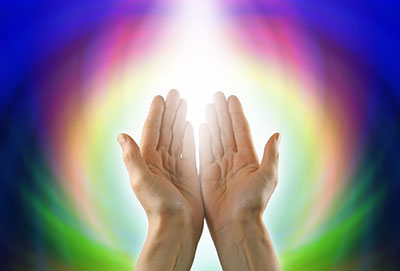 There are seven spiritual paths, or the Seven Rays, that each one of us travels on. This goes on throughout our various incarnations, and spirit life, again and again, until we finally reach back to our Creator Source, or God.
We ultimately come full circle, after we start out as divine sparks of pure spirit energy. We then become enclosed in flesh bodies, experiencing all of the hardships of physical life, until the death of these bodies and returning to spirit once again. We reincarnate again, and again, to purify our spirits, so we could be next to our God Source, and achieve total eternal Bliss.
During these incarnations we work our way through the Seven Rays. I learned of the concept of the Seven Rays by studying the books of Alice Bailey,  Elizabeth Clare Prophet, The Ascended Masters teachings, and The Aquarian Foundation. Read the rest of this entry »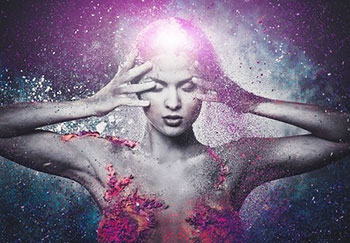 When one thinks of a superhero, one doesn't always think about the personality and thus the organization that a character such as a superhero has to have. Contrary to belief, extra-sensory perception (ESP) is only one portion of the heroic personality, and is probably only utilized in a very specific way. There are many other forms of what one could attribute as a superhuman power, but some may require study and practice, and some may require a lot of imagination.
When one categorizes a super-human energy one has to parse it into a few categories. Some of them can overlap culturally, meaning that many cultures can share the same innate ideas of power, such as the Chi for example, which is not only found in Asian culture, but also in forms of Animism. This is an example of an energy. Chi is a subtle form of energy channeling which can be appreciated well by those who understand martial arts or acupuncture. Read the rest of this entry »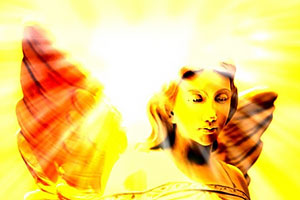 Divine messengers and emissaries, the Archangels are the foremost of the host of angels, and they help and guide us in our daily lives. Although they are established in many religious traditions, anyone may call upon them for assistance.
Most of the Archangels have names ending in "-el," which means "of, or in God." Though the spiritual traditions debate how many Archangels there are, the following are some of the most well-known to humanity.
Michael (Who is like God?) is the leader of the Archangels, often depicted as a warrior angel with a blazing sword. He can help in conquering our fears and anxieties, motivating us to do greater things, and seeking the truth. He's also a powerful ally in breaking our addictions. Read the rest of this entry »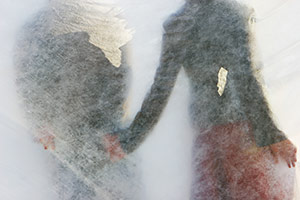 I have a friend, I've referred to him as "Mr Impossible," "Mr Can't Make up His Mind," and a few other names that won't be shared, but his real name is Mike. I started dating Mike when I was 27, which means I've known him for more than half my life.
We stopped dating when I remarried at 33, but we maintained the friendship, and dated briefly after my divorce. He is my best friend. He is the only person, besides my husband, I would call at 3am to bail me out of jail, if that was ever necessary.
His only marriage was messy, the divorce brutal and as a result he decided not to ever commit to anyone, ever again. In fact, last month he mentioned he was getting a little lonely, so he bought another Harley Davidson. He now owns three. Read the rest of this entry »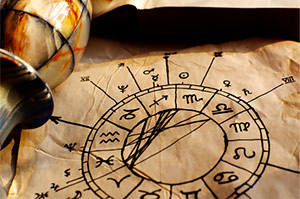 "How come the Muggles don't hear the bus?" said Harry."Them!" said Stan contemptuously. "Don' listen properly, do they? Don' look properly either. Never notice nuffink, they don'."
There are many other things that the "muggles", as depicted in J.K. Rowling's Harry Potter and the Prisoner of Azkaban, do not notice. Here are some fascinating things that the muggles don't know about Astrology:
Astrology is a highly developed art founded upon strong principles. Carl Jung was a famed Swiss psychiatrist and psychotherapist who founded analytical psychology. He also took a profound interest in the subject of Astrology. He went on record stating that ""Astrology is assured of recognition from psychology, without further restrictions, because astrology represents that summation, of all the psychological knowledge of antiquity." Read the rest of this entry »