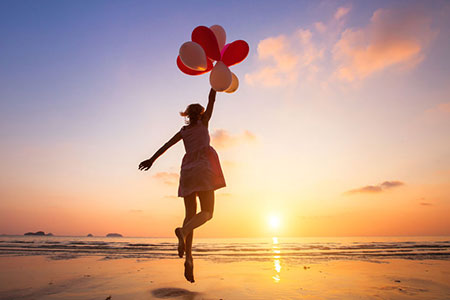 You are more powerful than you may be consciously aware of. You have access to more creative power than you think, and if you want to raise your vibration in the quickest way possible, you need to integrate your physical body with the light of the spirit of your higher self.
When your vibrational frequency shifts into a creative state, you will experience a shift in your health, relationships, income, and your entire life. It is very crucial for you to imagine yourself in the future.
To jump start this process you need to write an outline script for your future life. Find a peaceful, quiet place where you feel comfortable and then start scripting life the way you want it to be in a few year's time. Write every detail about it, every little detail, whether it seems important or not.
Be true to your own wishes and desires. This outline is not something that you need to show to anyone else. This is for you and you alone. It is your life, you design it. Write in words what you want and how you want it to be. It will start to happen the way you want it to be. Believe!
You need to be in the right state of mind to get down to every detail that you need to write, otherwise it will not be as effective or successful as it can be. If you don't seem to find the right mind frame to think properly about what you really want, you should invoke the angels and get their help, guidance, and assistance.