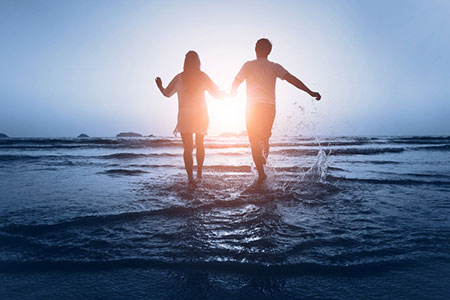 Most of us want to love and be loved. Many people are looking to find the right person. But how does one find love and keep it? And what is the key to finding the right person?
Spirit says one needs to start with yourself first. Without accepting and loving yourself unconditionally, it is impossible to genuinely love someone else.
Do you love yourself enough to find love? Are you strong enough to let go of a loveless or toxic relationship? Do you know what is best for you, or are you willing to settle for a 'just okay' relationship…simply to be in a relationship?
In my experience, low self-esteem and a lack of self-worth does not lead to long-lasting, sincere love. Love yourself enough to leave. Loving yourself is just a matter of wanting the best for you.
Doing psychic love readings for many years, I have found that some people simply settle because they are lazy, not wanting to put in the effort. But true and lasting love is hard work. Some feel trapped in bad relationships, falsely believing they can't get out, while others are scared to leave because they feel they cannot do any better.
Everyone deserves to be in a happy, healthy relationship. We are all deserving of love and belonging. If you are in an unfulfilled, or even an abusive relationship, you need to take decisive steps towards changing your prospects for the better. Take back your power.
Just because someone likes you does not mean you must like them. If you want to see if you really like them, and let it play out, great. Does not mean you have to like them back, much less marry them! Some people are just not the person for you. Move on, or you will never find your person.