How To Manifest Love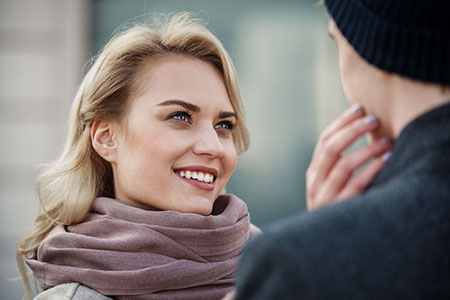 You might be asking yourself, does he love me? Is he into me, like I am into him? Or, where is my partner, my soulmate? Is he ever going to come into my life?
Manifesting love is at the top of the list for many people, next to money. But it can be a real struggle to attain a good relationship that is loving, caring, giving, respectful. Most of us want a healthy relationship where we feel desired, respected and appreciated, but many of us do not know how to attain it.
Either people are at a loss on how to begin the search, or they just don't know how to go about building a lasting love connection. They don't understand they're doing wrong, or why it hasn't shown up yet.
Some also feel that they truly deserve it, while others may believe they don't. And those who do not feel deserving of a good relationship tend to fall into the trap of settling for: "Well, it is easy, it is comfortable. It's better than nothing." Too many people feel they do not deserve love and do not deserve to feel this level of happiness.
I believe that a loving, fulfilling relationship is available to anyone who desires it. To attract such a relationship one simply has to apply the basic principles of manifesting. These guidelines are universal, no matter what the desired outcome may be. The basic steps I've used to manifest things into my life are as follows:
Clarify Your Desires
Decide what you want and need. I mean clearly decide what type of relationship you want. Who do you want your lover or partner to be? It need not be specific in superficial details, such as their name or hair color, but who are they as a person? How will they treat you? What kind of personality do they have? How much attraction will you feel? Do you share religious and or political views? Are finances and job status important?
We all have the power to manifest, and whether you realize it or not, we are all actively manifesting through our thoughts, words and actions. That's why it's important to consciously manifest that which we are seeking ~ Sachin Sharma
Express Your Desires
Say what you want out loud. Write it in your journal. Create a vision board. Visualize your future romance. Proclaim it. Do it in a positive sense, your thought and words are powerful. If you ask in a positive manner what you want, the Universe will bring you what you ask for. Be clear and concise when asking. Choose positive phrasing, such as 'my partner is honest and faithful,' instead of the negativity of 'I don't want a cheater.'
Own Your Desires
You need to own your wishes, desires, wants and needs. You need to feel it, believe it, and live it. A 'lack of ownership' can sometimes cause people to get stuck at this stage of the manifesting process. I've had people tell me they've not ever experienced the type of relationship they are trying to manifest, so how can they 'own it' if they've never 'felt it' before? This is why faith, hope and a positive attitude is so important. Own what you need and truly want.
One of the biggest mistakes people make when trying to manifest their soulmate is that they ask for love but then sabotage their own chances by not being open to the magic of the universe. ~ Charlie Rogers
Be More Grateful
Be thankful for the gifts of the Universe. Keep yourself on that positive energy vibration. You cannot be very positive about what you want and need moving forward, if you have no gratitude or appreciation for what you already have in your life. And please be patient. The best things in life always take a little more time to come to fruition.
In conclusion, your actions always have consequences. Believe in yourself and what you can do in your life. If you believe in yourself you can do so many positive things.

About The Author: Venus

Venus lives in Arizona and has helped clients with her arsenal of psychic gifts for over twenty years. She was blessed with Clairvoyance, Clairaudience, Clairsentience and Empathic gifts, and she is also a certified Life Coach and a Reiki practitioner. Departed loved ones will often enter a reading, either invited or they simply show up to pass along their messages. Messages also flow in from her direct communication to Spirit and Angels, providing the client with the answers they need to get them moving forward toward happiness, rewards, and success in their lives. In addition to being a psychic, life coach, and reiki practitioner, over the last ten years, she has also been a teacher and has led seminars to help others embrace their higher knowledge. If you'd like a compassionate psychic who can tune-in immediately and channel without tools, you'll want a reading with Venus at: PsychicAccess.com.