Guidelines For Spiritual Growth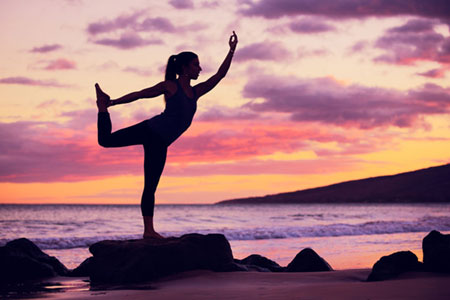 Spirituality is a wide-ranging concept with many diverse perspectives. In essence it is the process through which our inner being seeks to relate to something bigger than ourselves. It is the search for the meaning and purpose of our human existence. Spirituality is about our soul or spirit, and the unseen realms, as opposed to material things and physical life. It is also the life-long pursuit of inner peace, unconditional love, and existential wisdom and understanding.
Many people believe that the secret to spiritual growth and development can only be found in a book, a lecture, dogmatic belief system, or some other product or service that will magically unlock the doors to spiritual insight, happiness, joy and fulfillment. However, spirituality is a unique, personal path that each of us can explore on our own, from within. The following guidelines may be helpful on your journey towards spiritual fulfillment.
Reflection
The first step in personal spiritual growth is reflecting on your life journey.  To be spiritual is to be questioning and inquisitive. Spiritual growth is a process of constantly learning and improving. One must be willing to open yourself to personal and spiritual growth, and by doing this your world opens up and things become less scary.
Holding on to past events keeps us from experiencing new adventures, and the emotional baggage will only weigh you down. Accept your past mistakes and learn from them. Reflect on what changes need to happen for you to move forward.
We are all teachers. We are either teaching someone, or they are teaching us – both good and bad. Learn from your experiences and move on with life.
Spiritual development is not an accomplishment but a way of life. It is an orientation that brings its own rewards, and what is important is the direction of one's motives ~ David R. Hawkins
Control
We cannot control everything that happens in our life, but how we handle each event is another thing. It is the outcome that we should focus on. Obsessing over what or who caused a problem, does not offer any solutions. Instead, concentrate on your own response, and what you can do to improve the situation and prevent it from happening again.
Aim to never repeat mistakes that clearly do not work for you. We make choices every day and we need to be aware of our own actions and responses. We cannot control others or the world around us, but we do have the ability control our own behavior.
Awareness
Life moves so fast that sometimes it is important to stop, take a step back and really examine yourself, your thoughts, feelings and what you are doing. Examine your choices. Are they serving your highest good? Or is there a destructive pattern you need to break?
Materialism
It is easy to get caught up in materialistic things and greed, and lose focus on our spiritual wants, needs and desires. When we prioritize material things, we lose sight of what is most important in life. Instead of chasing the material stuff, increase your personal spiritual growth by further developing the spiritual awareness you already have within. When you do this, the material world becomes an ally in helping you achieve your greatest potential. Your life will be filled with love and hope, instead of just meaningless property and possessions.
Spiritual opening is not a withdrawal to some imagined realm or safe cave. It is not a pulling away, but a touching of all the experience of life with wisdom and with a heart of kindness, without any separation ~ Jack Kornfield
Patience
Have patience on your journey towards spiritual growth. The process of meaningful spiritual growth is slow, and even unnoticeable at first. You may feel like giving up sometimes.  Continue to focus on you, and why you are here, and what you feel you need to learn while you are here.
Your angels and spirit guides are always sending you messages. Spirit will show you the way. Many of us do not listen to our intuition and inner guidance. Spiritual growth is a lifelong commitment.

About The Author: Venus

Venus lives in Arizona and has helped clients with her arsenal of psychic gifts for over twenty years. She was blessed with Clairvoyance, Clairaudience, Clairsentience and Empathic gifts, and she is also a certified Life Coach and a Reiki practitioner. Departed loved ones will often enter a reading, either invited or they simply show up to pass along their messages. Messages also flow in from her direct communication to Spirit and Angels, providing the client with the answers they need to get them moving forward toward happiness, rewards, and success in their lives. In addition to being a psychic, life coach, and reiki practitioner, over the last ten years, she has also been a teacher and has led seminars to help others embrace their higher knowledge. If you'd like a compassionate psychic who can tune-in immediately and channel without tools, you'll want a reading with Venus at: PsychicAccess.com.


This site uses Akismet to reduce spam. Learn how your comment data is processed.