Psychic Self-Defense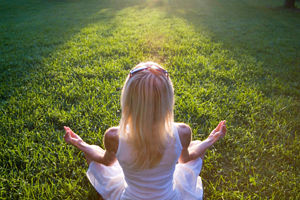 It is very important to always be aware of the energies swirling all around us. There are psychic vampires out there; there are people who will suck your energy dry if they can. Those of us that have learned to be open, and tune in to what others are feeling and thinking, can easily become victims of psychic attack.
It's so important to practice psychic self-defense. One way to do this is to ask for your spiritual strength and psychic abilities to be deepened, so that the negative energy of others doesn't hurt your mind, body and spirit.
I further believe that there are angels around us, protecting us from people that mean us harm, or people who gossip about us and talk behind our backs. I like to envision the white light of God's protection around me.
Darkness cannot drive out darkness: only light can do that. Hate cannot drive out hate: only love can do that ~ Martin Luther King, Jr
During my psychic protection visualizations I always ask that anything negative will not harm me and that I will not be affected by other people's harmful thoughts or feelings directed at me. I know from experience that they bounce off me and go right back to the sender, because looking back I can see how this has happened many times. It never fails. Never. If you are protected you will see how it affects them, instead of you.
I know several people who have talked badly about me or meant me some form of harm. Some of them are angry people who live miserable lives. They don't live with their hearts open. They are emotionally disconnected and never learned how to center themselves and live in love.
I pray for them, even though they may wish me ill. I hope and pray that one day they find the path that will lead them down the road of enlightenment. That is all we can do – pray and hope for the best.
There are many ways to protect yourself from negative souls, but the most important way is to not put yourself in their company. It's not worth it. Be careful who you surround yourself with, as it does effect you on all levels – health, mind, body and spirit!

About The Author: Moon Goddess

Moon Goddess is a third generation empathic healer and seer. She started to give healing readings to people more than 20 years ago. She has always been interested and studied all things metaphysical from a young age. Being hypersensitive she can feel and see things before they happen. Utilizing the Tarot, and with the help of her Guides, she is a source of support for many people all over the world. After he passed over, her grandfather kept his promise and came back to say goodbye and gave her the most amazing experience. Moon knows there truly is a Heaven, and it is wonderful! Sharing her experience has helped many people after they have lost someone, or anyone experiencing some form of grief. Get a reading with Moon Goddess now at PsychicAccess.com.


One Response to Psychic Self-Defense