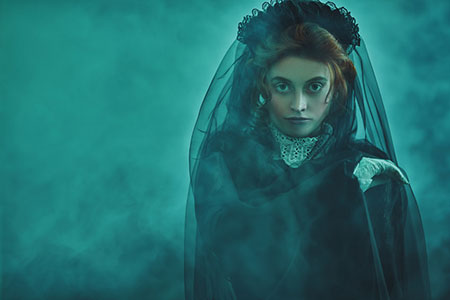 I have never been one to base my beliefs on popular opinion, rumors, or superstition. My beliefs regarding the supernatural or paranormal come solely from my personal experiences, as well the trustworthy accounts of my immediate family. So, if I tell you there are indeed 'things that go bump in the night,' you can be sure that I am speaking of personal experience.
When I was a little girl, for example, my father was the first person to bring the supernatural to my attention with a story of his own paranormal experience back in 1946. His story was the first to whet my appetite for investigating the paranormal and the mystical.
The Second World War had just ended, and my dad was only 20 years old at the time. The United Kingdom was still recovering from the horrendous aftermath. As a result, people were seldom out and about after dark. In fact, from what my father told me, there was not much socializing in those days and at night the streets were mostly deserted.
One night, after my dad had walked my mom (his future wife) back to her house, he decided to take a shortcut to his grandmother's place, where he was living at the time. It was around 11pm and the short route took him past the graveyard on a street called Columbus Ravine. It was here that he saw the strange sight of a lady walking up the road in what appeared to be a Victorian costume.
"That is odd," he thought. "A woman out alone at this time of night and dressed like that? Maybe she attended a fancy-dress party?"
He did not want to alarm her. After all, she was all by herself, it was dark out, and there was no one else around. To put her mind at ease, he therefore thought it polite to greet her.