A Cheater Is Never 'The One'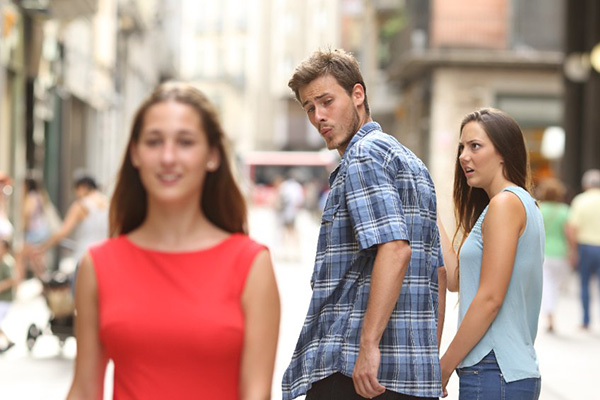 I have been doing love and relationship readings for over 30 years now…and one thing I have learned is that staying in a toxic, soul-crushing relationship with a partner who is cheating never ends well.
I am clairvoyant and therefore able to remote view the lives of my clients. I can see, for example, if there are other women around someone's husband or boyfriend.
Sadly, whenever this kind of information comes up in a reading, I find some clients refuse to accept the truth of their situation. They are often in denial and believe that their unfaithful partner or spouse will change his ways.
In readings, I also analyze the couple's astrological compatibility and their romance and marriage aspects – which oftentimes further indicates their partner came into this incarnation with a predisposition for infidelity, polygamy, sex addiction, and so on.
As a seasoned love psychic, I can assure you the best thing most people in such a relationship can do for themselves is to get out of it! Never settle for less than you deserve in a relationship. If you are currently doing that, reflect on your self-worth. Self-respect is impossible without self-love.
Indeed, no relationship is perfect, and it always requires commitment, dedication, hard work, compromise and at times even some personal sacrifice. But this should never include being okay with infidelity and dishonesty. Cheating should be a dealbreaker, no matter what.
Cheating and lying aren't struggles, they're reasons to break up ~ Patti Callahan Henry
My clients often also ask what they should do after such a break-up, or how they should handle future relationships, so they don't get stuck again with someone who will hurt them the same way. Spirit's response to this kind of question is always the same: when dating someone new do not have sex with them too soon.
Be patient and wait until a deep emotional bond has formed between the two of you. Get to know them first, see if they have problematic baggage you may not be able to deal with, and get a proper sense if they are the ideal person for you. Do the hard work early on, so that you won't need to struggle later.
Also, pay attention, be aware and trust your intuition when the two of you are out and about. Does he have a wondering eye? Does he flirt with the waitress? Is he constantly looking at others or is he focusing on you? If your gut is 'going with grain' then it is probably okay, but if you feel 'pulled back' or uneasy, then there is something wrong.
Once someone cheats in the relationship, there's no reason to stay. If they truly loved you they would've never cheated ~ Anurag Prakash Ray
Aspart of a healthy dating strategy I also recommend a spiritual practice such as meditation, prayer, divination, and even dreamwork. Ask your ancestors to reveal to you if this person is right for you or not. You will get the answers you need if you ask and actively investigate the potential of a new connection, instead of jumping into a new relationship.
Spirit says when you meet someone who is partner potential you will know if they are 'the one.' You will know if they are the one because your new love interest won't wish to look at anyone else. There will be no cheating whatsoever. Period.

About The Author: Moon Goddess

Moon Goddess is a third generation empathic healer and seer. She started to give healing readings to people more than 20 years ago. She has always been interested and studied all things metaphysical from a young age. Being hypersensitive she can feel and see things before they happen. Utilizing the Tarot, and with the help of her Guides, she is a source of support for many people all over the world. After he passed over, her grandfather kept his promise and came back to say goodbye and gave her the most amazing experience. Moon knows there truly is a Heaven, and it is wonderful! Sharing her experience has helped many people after they have lost someone, or anyone experiencing some form of grief. Get a reading with Moon Goddess now at PsychicAccess.com.