Being Patient With The Man You Love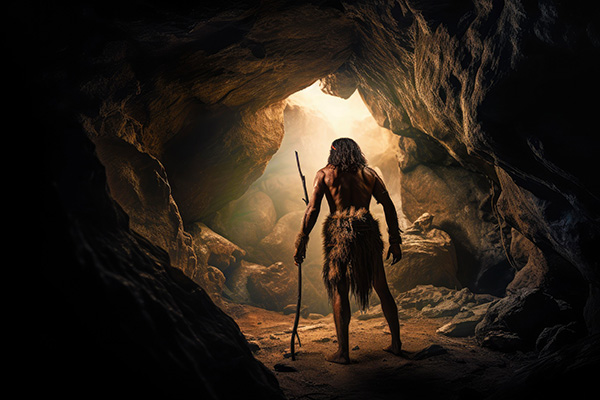 When we meet someone we're attracted to, we don't always listen to our inner voice and tend to go with our heart instead of our head. And when we don't listen to our inner guidance and get ahead of ourselves, we tend to get hurt.
I think it is fair to say that modern women prefer men who say what they mean and mean what they say. Women today are independent and we want someone who can stand his ground and bring out the best in us.
Today's empowered woman wants a gentleman, a best friend, a soulmate and a superhero all in one. We want romance and respect, adventure and security, strength and tenderness.
But most of all, we want loyalty, honesty and trust. Because without that, we have nothing. Unfortunately, some men never speak their minds, and some never tell the truth.
There are also men who come on too strong, always calling, always texting, making you feel like he can't live without you and everything seems almost too good to be true. Then suddenly one day he is gone, missing in action, retreated to his cave.
I always tell women when this happens, let it go. Don't contact him! The reason he is in his cave is because he is trying to figure things out or find his own solutions. He needs some time and space for himself. Some will come back and some will not, but in the meantime you need to focus on yourself.
Patience does not mean to passively endure. It means to be farsighted enough to trust the end result of a process. Impatience means to be so shortsighted as to not be able to see the outcome ~ Elif Shafak
Trying to talk it out often turns into a push and pull that leaves us feeling very sad and lonely. Some guys take longer than others. Men talk when they are ready, and usually they do not have much to say.
However, I find that many women tend to worry instead about what they might have said or done to make him feel this way. We usually blame ourselves or want to be the nurturing caregiver who will make things right.
So we go against our better judgment and contact him anyway. Big mistake. The more women pursue men, the less they appreciate and value us. They become comfortable and we are no longer a challenge. So why are so many women shocked or surprised? Give the man some time and space to pursue you.
Most of the time, if we wait and stay patient and let them process things in their own way, or allow them to pursue us, things will work out in our favor.
For men, commitment can be daunting, but fortunately, giving up is not something many of them want to do either. If he gives up on you at the drop of a hat, then you would not want to be with him anyway. So give him some time and space, pace yourself, and keep your expectations in check.
Have patience, my friend, have patience; for Rome wasn't built in a day! You wear yourself out for nothing in many and many a way! Why are you nervous and fretty when things do not move along fast; why let yourself get excited over things that will soon be past? ~ Gertrude Tooley Buckingham
All relationships are challenging, even the really happy, healthy ones. A good relationship takes a lot of faith, courage, commitment, trust, time, and patience.
But being patient is easier said than done. Some women give it their all, some give up too soon, and some just don't bother. Just know that there is a good chance that it will be worth it.
Instead of trying to chase your caveman when he leaves, focus on self-care and self-love. There is always some aspect of our lives that we need to work on. Spend some time and energy cleaning up your side of the street. If he comes back, he will find more reasons to stay than before. If not, someone new will come along and find you at your best. Stay calm and breathe.

About The Author: Andrea Grace

A Psychic, Medium and Paranormal Investigator living in New Jersey, Andrea has been a top featured internet psychic for many years. She was born with psychic gifts that made her unique in her family. At 17, she was in a horrific car accident and recalls traveling to the other side, describing the beauty beyond explanation. She received last rights, but returned with gifts that were enhanced considerably--a blessing she treasures to this day. It was her calling to stick around to help people, and this is exactly what she's been doing ever since! Her ability to help clients recall their past lives has helped many to understand where they're headed in the future. With the help of her Spirit Guides and Angels, she gives clarity on any issue, always respecting her clients, while telling it like it is. If you'd like an accurate reading with a caring, kind, and accurate Psychic and Medium, you can find Andrea at PsychicAccess.com.