Is Their Kind Gesture Selfless Love?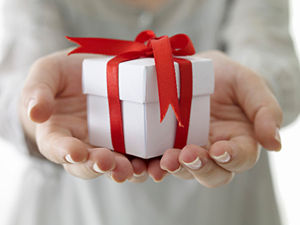 I'm sure you know some wonderful people that just seem to do or say the right thing at just the right time. It really makes you feel good to have friends that go out of their way to bring you some chicken noodle soup if they have heard you're not feeling well. Those friends are like gems!
I love to do charity work. It makes my heart feel good to just give without wanting anything in return; just the giving is giving back to my soul that feeling of doing something good for another person. It just makes me feel like I'm fulfilling my life's purpose to help people in any way I can.
It could be a kind word, or to give some insight or answers to an issue that can set them on the right life path, or maybe knitting a scarf for children hat have nothing warm to wear, because their parents can't afford it. It gives me such a feeling of happiness that you just can't get any other way. It makes you feel connected to the source of all that is good and right in this world.
Real generosity is doing something nice for someone who will never find out ~ Frank Howard Clark
But I have had some friends also who do things only to get something in return. They will keep reminding you over and over again about that great deed that they did, so that they could only get something from you. Or they will make you feel guilty for something that they did. That is not a true friend. That is just juvenile.
I have also known people that will do things to get a free psychic reading – not realizing how very draining it can be. It takes a lot of time and energy to do psychic and mediumship work. There are times when I work too much and actually get sick because it. It depletes me so much; I have to take a few days off or even weeks.
People that know what I do, who are family and friends and not clients, I will sometimes do a reading for or give them a heads up. I don't ever expect anything in return. I do this because I'm connected emotionally to these people and want them not to waste their time and energy, if they don't need to. Sometimes I may make a psychic connection with family living far away. If I see that there is stress or problems in their lives, I will pray for them. But I will never tell them, because for me it's just the right thing to do!
Its amazing what you can accomplish when you don't care who gets the credit ~ Harry Truman
It saddens me that there are people who do things for only one reason – to receive. That is not unconditional love.
If you have people in your life that continually do this, it can be draining to deal with them. So, I suggest you distance yourself from these people. You don't need the guilt. Learn to say no, because they feel that they must people please until they are sick …literally sick! So, take care of yourself and do what you can, but don't be bullied or made to feel like you owe someone for something they did for you. That is not friendship or love! Period.
Love is selfless and patient and peaceful and faithful. True love flows and is not to make you feel like you have to work at it. Unconditional love just is…and it's a wondeful rare thing! If you're blessed to know a few of these selfless wonderful people, appreciate them more. Show gratitude, for you are blessed!
About The Author: Moon Goddess

Moon Goddess is a third generation empathic healer and seer. She started to give healing readings to people more than 20 years ago. She has always been interested and studied all things metaphysical from a young age. Being hypersensitive she can feel and see things before they happen. Utilizing the Tarot, and with the help of her Guides, she is a source of support for many people all over the world. After he passed over, her grandfather kept his promise and came back to say goodbye and gave her the most amazing experience. Moon knows there truly is a Heaven, and it is wonderful! Sharing her experience has helped many people after they have lost someone, or anyone experiencing some form of grief. Get a reading with Moon Goddess now at PsychicAccess.com.