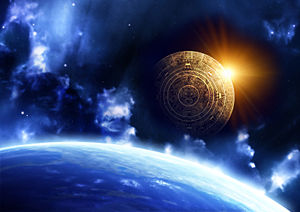 I recently gave a lecture entitled "The Prophecies and Astrology for 2012." In preparing for this lecture, I studied many prophecies for this phenomenal year and beyond, including those of the Mayan, Cherokee and Egyptian.  Also, with the help of several astrologer friends I studied the astrological chart for December 21, 2012.
I was surprised at the findings of this research. The astrological chart for December 21,2012 is not so catastrophic as we might think. Instead, it is a chart showing a T-square (conflicts), but this one is between Neptune or Chiron (our spiritual source or Healer), Venus (our connection to Earth and our Heart) and Jupiter (wisdom acquired through the expansion of the heart). This T-Square is also aspected by Pluto (transformation) and Uranus (chaos). Read the rest of this entry »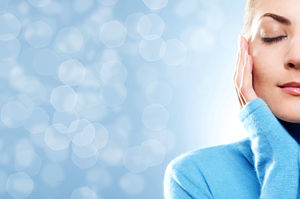 You are not who you think you are. You are not that face you see in the mirror every morning. You are not someone's child, or someone's parent, or partner or friend. You are not the physical body you admire or criticize when you take a shower, or when you get dressed.
Neither are you the profile description on your social networking page, or your high school diploma, your driver's license, or your title at work. You are not defined by your career, or the things you own, or the family and friends you love. You are not a name or an address, or a six-figure salary.
You are one thing only. You are a Divine Being. An all-powerful Creator. You are a Deity in jeans and a t-shirt, and within you dwells the infinite wisdom of the ages and the sacred creative force of All that is, will be and ever was. Read the rest of this entry »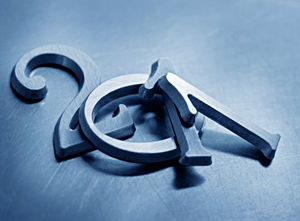 Looking back on the past year and the gifts it brought is always easier than looking head-on into the unknown for answers. It is easier to understand what has been more often than to understand what lessons are to come. I wish to take a moment and reflect on what life for the past year has revealed.
It has been a year of feeling stuck! At times the seasons appeared to be unraveling and at times there was glue in the air with so much pushing and pulling—a real tug-o-war. What a year indeed! If you ever felt bi-polar this was a year of bringing a forced balance into your being whether you wanted it or not.
But more importantly it was a year of consolidation and a time of discovering what commitment and stability are all about. These are not easy efforts on our part to exam because for most of us, being practical and taking the sojourn of a Saturnal spin in life takes a great deal of patience and I must state for the record: I personally have never been very patient with my own self examinations! Read the rest of this entry »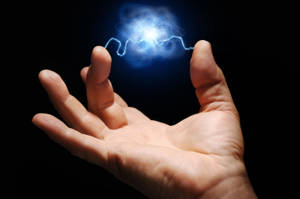 Why does empathy and telepathy work? How can one access the past and the future? How does it work? Could it work?
To some this 'skill' may seem magical, spiritual, ethereal, indefinable and incalculable, or a mechanism without reason, a hidden method of accessing what to some can be termed as a 'super-power'.
Nevertheless, when you read books or theories put together by scientists who study everything from Einstein's theory of relativity to quantum mechanics, you can see that there are possibilities for this type of phenomenon.
Think of Einstein's theory as the study of physics on a macrocosmic standpoint (gravity, light, velocity, and the measurements and predictions of the movements and mechanisms of planets and galaxies), and quantum physics being of the 'smallest' possible breakdown of these laws on the tiniest level – beyond atoms and molecules, into the smallest denominator, and into how they behave in different environments. Read the rest of this entry »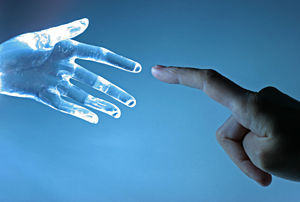 I have presented myself mainly as an empath, as it is a concept I have enjoyed working on for some time. As each client is unique, and after well over 10,000 calls, I still get surprised or find interesting quirks in behavior I have not encountered before.
Even though my primary interest lies in behavioral responses to emotional states and the strategies as to how to manage each person individually, I have other interests and ideas I am working on.  As many of you are familiar with my empathic techniques, I would like to expound on some other ideas I am developing.
Firstly, a form of mathematical synchronicity and the way mathematics 'communicates'. I have noticed the timing and arrangements of numbers deliver 'coded messages' in a non-random manner, so I wonder if mathematics can 'communicate' to us through certain events that may appear coincidental. Read the rest of this entry »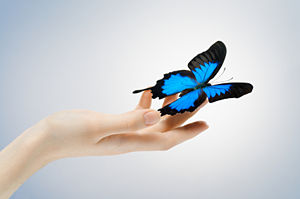 The Summer of 2011 has arrived with a bundle of energy that may upset any plans you have for stability, as the cosmos will be rolling up its sleeves to feverishly attempt to put into play any spiritual initiations you might have missed during the Winter.
Consciousness levels are awake now and running in high gear. Light from the Creator will push you to take responsibility for, among other things, healing your karmic and ancestral history. For many this task may seem difficult and confusing, but you are a Soul who has a connection to your inner voice and Higher Self so you understand the mission during this time. Those who are confused have perhaps found safety and predictability in the old ways, that create levels, hierarchies, and circumstances that can be predictable, even though it is predictability with restrictions. Read the rest of this entry »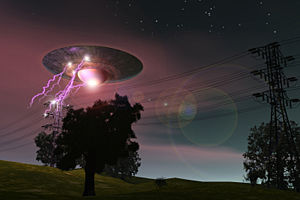 I have had the unique privilege to be witness to a UFO sighting. It was back in 1977. My boy had just turned 9 years old. We lived in Upstate New York, in Westchester (anything past Yonkers was up-state to us).
It happened on a Monday night. We were on our way to a decent Chinese dinner in Ossining. We were on Route 9, traveling at about 60 miles per hour – a similar speed to the ten other cars that were traveling with us.
We lived near Indian Point, the nuclear reactor. It was located on the Hudson, Route 9 runs along side of it. Mario, my husband at the time did some work on the plant, before it opened. Mario has since passed away. Anyway, we were cruising along, and Mario said to me, "Gabby, look up there in the sky, at two o'clock!" Read the rest of this entry »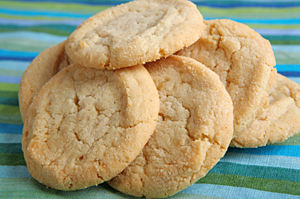 Our 'One' Universe is made up of two aspects. It consists of a field which has components with no mass. This is known to us as space, or the immaterial. The second component is the things that are in this field, namely matter or the material.
The fascinating thing is that elements of this field (what is our cosmic backdrop) are the same as the elements comprising the matter of what manifests in this field (what is in the cosmic backdrop).
So how do we tell them apart?  What makes them distinct? Well, one could picture it using the following imaginative explanation. The 'Great Force of Intelligent Love', or 'The Great Cosmic Baker', uses thought, love and creativity to take elements from the field. These are mixed together in a holographic pastry bag and then squeezed out onto a holographic pastry sheet, namely our current plane of existence. Read the rest of this entry »