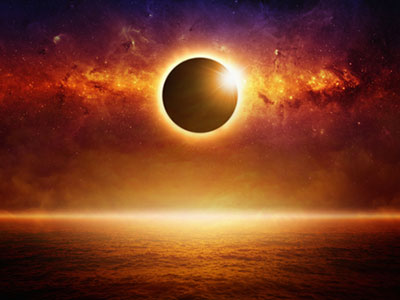 A rare solar eclipse is expected to occur coast to coast over the USA tomorrow. Some believe this eclipse is a negative spiritual event.
Traditionally a total eclipse was seen as a source of dark energy or a bad omen, because the Sun's energy is blocked and the Earth goes dark for a while. However, I believe this is a misconception in regards to the actual energetic and spiritual attributes of a solar eclipse.
When a solar eclipse takes place, it heightens the energy towards the Earth and all humans, but especially towards those on a spiritual journey. This is a good time to meditate, reflect and successfully perform personal spiritual rituals or practices. And yes, because the energy pull shifts, it means that you will feel the difference if you allow yourself to.
However, there are positive and negative energetic aspects to a solar eclipse, if you are not careful. If you are in a state of peace, you will experience enhanced peace at this time. If you are in a state of unrest, you will have an enhanced state of unrest. It is imperative to be in a good space and be mindful of your thoughts, words and actions during this eclipse. Read the rest of this entry »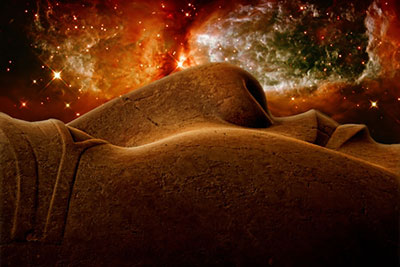 Our wise ancestors worshipped the stars in the heavens above and considered them to be a direct reflection of the earth below. As you may know, the movement of the planets in our solar system absolutely mirrors everything that is occurring on Earth at any point in time.
Have you heard of the deities known as Nut and Geb? In Egyptian mythology Nut and Geb are twins. Nut is the sky goddess and Geb is the Earth god. In the imagery found in ancient art, Nut is typically shown to be arching over, or mirroring Geb, who lies below. As above, so below…
The Egyptians were exceptionally precise astronomers. The three pyramids at Giza mirror perfectly the three stars in Orion's belt above. They are Alnitak, Alnilam, and Mintaka. These three stars form the most striking and isolated line in the heavens. Read the rest of this entry »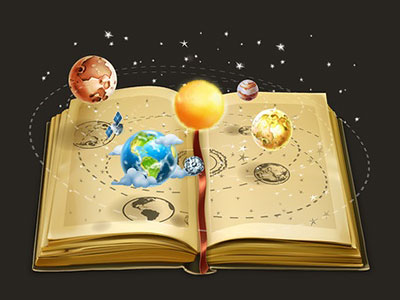 We all take for granted the sun's diurnal and seasonal activity and its life-giving energy, but to many civilizations it was also its passage that marked the agricultural and seasonal alterations that were essential for survival and migration. For the ancients the Sun marked the passage of time, as it went through the twelve Celestial Houses of the Zodiac.
It is interesting to note that the Sun itself is one of the orbs that acquires the characteristics of every astrological house, or the personality of each zodiac sign it passes through. When we look deeper into the astrological methods used to divine the planets, we know, in part, the sun is not a planet, by a technical margin. It has a third path of travel known as the precession of the equinoxes, in which it retrogrades around the Zodiac through the twelve signs at the rate of one degree every 72 years. Read the rest of this entry »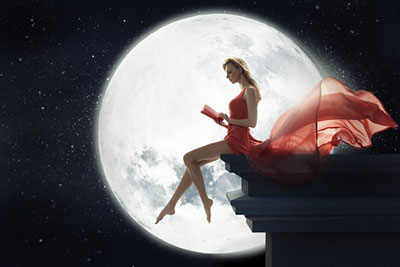 Even the most casual observer knows that the Moon continually changes shape in the sky. This is because its regular orbit of approximately 28 days puts it at different points relative to the Earth and the Sun, making it go through phases.
So why should we care about this? Well, as the nearest celestial object to Earth, the Moon has a special place in Astrology, as well as the psychic realm itself. Our planet, as well as our bodies, consist of over two-thirds water, and therefore the Moon's gravitational force affects us in different ways at different points in its orbit.
It's worth noting here that the word lunatic comes from Luna, the Latin for "Moon." But the Moon doesn't make us insane, as some ancient stories would have us believe. However, a recent study suggest the Moon phases may affect our sleep patterns, and it has also been shown that the Moon influences the behavior of various animals. Read the rest of this entry »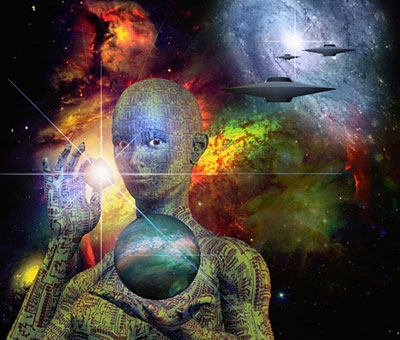 Some time ago, I thought I might investigate where I had originated from, before I came into this Earth existence. I manage to find out I was from a place called "Jute," somewhere out in the galaxy – destination unknown. That was the only piece of information I had at that time.
During a personal energy healing session I, I unexpectedly went back temporarily to that time. The color of this unknown world was a glorious and wondrous shimmering blue. I almost didn't want to come back to this life! Thankfully, while I was there, I was having a conversation with one of the Seniors who was in partnership with me coming onto this plane and he did convince me that my work here was not yet completed.
Discovering my alien heritage all began with my quest for health. Recent life experiences  made me think a lot about healthy living and well-being at my age. I have tried many different healing methods and products to do a thorough cleansing, but have never been very successful. I finally came to the conclusion that the one thing that would work for me without fail was my own brain power. Read the rest of this entry »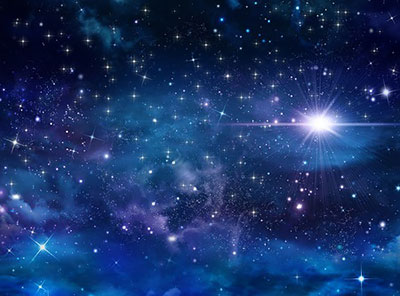 Do you know someone that seems to have all the luck? They win lotteries, hit the jackpot at the casino, are drawn for the first prize in raffles. Everything just seems to fall into the lap of these lucky people. Were they born under a lucky star? Can the heavenly bodies be the reason for this unexplainable luck? Can the cosmos affect a person's psychic ability?
Lucky folks seem to breeze through life without a care in the world. I have a friend that swears she paid her new car off with her winnings at the casino. Another says she remodeled her house with her winnings from the lottery. But I'm fully convinced that while we may hear about the winnings, there are many losses that are never talked about. Read the rest of this entry »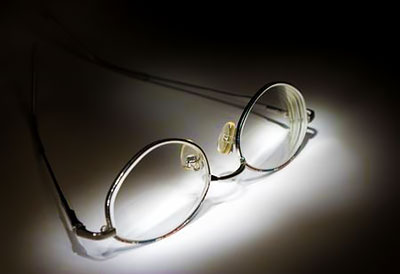 I have been an avid student of Edgar Cayce's work since my youth. My advice to the younger generation, as well as newcomers of all ages who are interested in metaphysics and psychic phenomena: please read about Edgar Cayce. He is the most documented psychic in history. Study his material; much has been written about him.
Edgar Cayce was born in 1877 and came from a southern Protestant background. He studied the Bible and displayed psychic and mediumship abilities from a young age. He could talk to his deceased grandfather at the age of seven. He was lucky enough to have an open-minded mother, who recognized and nurtured her son's special gifts. Read the rest of this entry »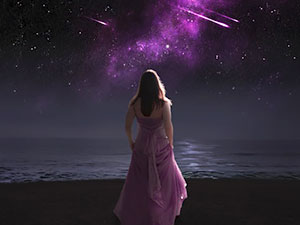 Is it possible to live life in a normal, grounded and sane manner without having to constantly consider not bending reality or manifesting a desire? If indeed we do choose our fate then can one not simply sometimes void any poor choices by simply existing, and not affecting one's destiny? Can one not just amble through life without a care, or without consideration to the outcome of our thoughts?
If as it has been posited that matter is comprised of strings which contain information that comprises how matter behaves, then what can one do to avoid affecting these strings? Do we affect them, or are we perhaps responding to them, meaning in part that we may not have free will?
These are questions we all should ask! Is there simply any way of living one's life without affecting one's environment? Does one always have to be aware of one's thoughts to not affect our fellow persons on this earth, or can one perhaps nonsensically, self-indulgently, haphazardly and selfishly just continue to create one's reality? Does one have to be considerate when one manifests one's own destiny? Wouldn't that affect another person's destiny? Read the rest of this entry »