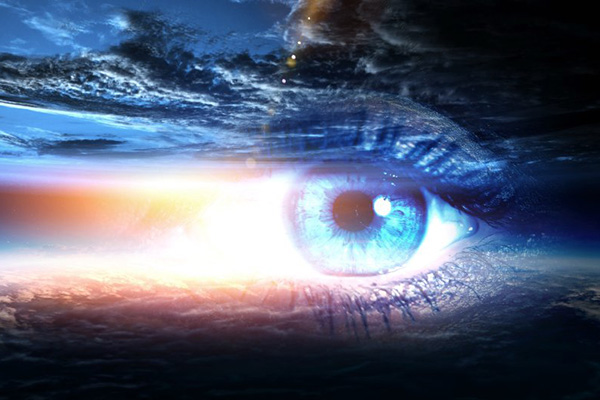 So much of our lives seems to be about balance. We spend so much time and energy trying to become more balanced. We are taught that if we balance our life things will be easier. If we are balanced we will be more in tune with nature. Balance your checkbook. Balance your weight. Balance your spiritual life and lifestyle. So many people feel as though they have failed themselves by never achieving this balance.
Well, maybe we are going about it all wrong. There was a time when I believed all things in this universe were balanced. But, when you really stop to think about it. Nothing in this universe is balanced. It is continually flowing.
If we think about our solar system. It isn't balanced at all. It continuously flows. The planets move in a procession through space. Harmonizing gracefully with one another. Rivers flow. Water flows. Our bodies, comprised mostly of water, flow. The blood in our veins, flows.
Our minds are never still, our thoughts are constantly flowing. Glass, may appear to be solid, but in reality, it is forever flowing. Look at a  piece of glass that has been in the same position for 75 or 100 years. The bottom is thicker and the top is thinner. As, gravity has pulled it. It has flowed.
So, again maybe we can learn something from nature. Instead of trying to balance everything, which by the way is impossible. Maybe, we should focus more on finding ways to flow harmoniously through our life. If we are forever trying to do the impossible, we are forever defeated. The world isn't going to stop and allow us to balance it. So, instead of working against it, we should figure out where we fit into it, and just go with it.
If you don't know where you fit in the bigger scheme of things, look at it like this: the universe and nature aren't concerned with the material things. And, maybe we shouldn't be so consumed by them either. Maybe we should step away from our computers, television sets and phones and try to learn a little bit more about who we really are, as well as about each other.