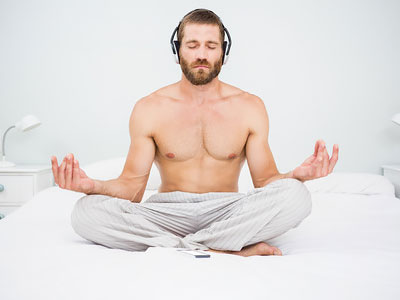 "Music hath charms to soothe the savage breast, to soften rocks, or bend a knotted oak," wrote William Congreve in his classic poem, The Mourning Bride. He seems to have understood that music can soothe anyone who might be be stressed out, overwhelmed, anxious or depressed.
Studies indicate that music and sound heal us in a multitude of way, perhaps even at the cellular level. Long-term patients, nursing home residents, and chronically depressed people have been found to experience healing through sound.
Ancient cultures from Egypt to Japan to Australia used the secrets of healing sound. What these long-ago people instinctively knew, we now attribute to the effect of certain wavelengths upon our brains to calm, relax, and heal. As with acupuncture, these sounds may be able to reset our internal balances and remove negative energies. Read the rest of this entry »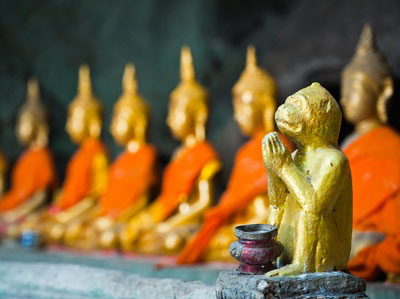 Have you ever heard of the term 'monkey mind?' It originates from ancient Chinese and Japanese Buddhist teachings. We all experience it from time to time. In contrast to thinking clearly, monkey mind feels restless, unsettled, unfocused and uncontrollable. We think too much about the next text message, passing an exam, being able to pay next month's bills, and whatever else lies in our fear centers.
This state of mind can take over if not managed, resulting in high anxiety. We lose our ability to think or to connect with what lies beneath these runaway thoughts. Our thoughts adopt a distorted sense of reality; we act on them only to find that the other person has no idea what we are talking about. Read the rest of this entry »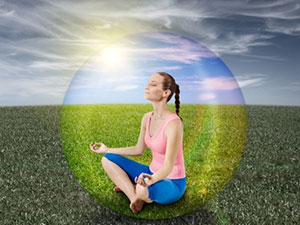 Empaths are very easily affected by other people's feelings and emotions, so their energy levels are highly susceptible to their energetic environment. Therefore it is vital that empaths learn to properly shield themselves from unwanted negative energy.
So how do you stop unwanted negativity from entering your energy system? How do you comfortably go through your day not being a sponge for all the feelings, emotions and energy of others? It is actually quite easy to shield yourself and maintain your boundaries once you practice a little.
First, you can cleanse your own aura when you get home with sage smudge sticks, or smokeless sage mist to remove any unwanted energy from your day. You can carry stones and crystals that ground you and absorb negativity, like apache tears or smoky quartz, on your person. Read the rest of this entry »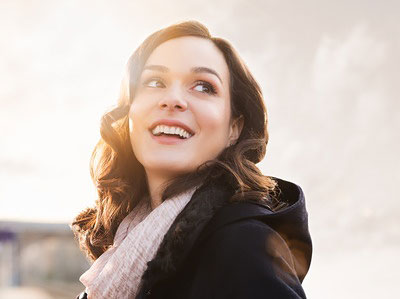 Your energy is best spent standing up for yourself and being seen. No more cowering in the corner or hiding under the covers. It's time to throw yourself in with both feet and fully live your truth.
The energy that is moving through now is about strength, courage and conviction. Standing in your power never felt so good. There is no more guilt, no more 'should haves.' Only receiving of the inspiration you've asked for, and Divine execution.
Love is your middle name, or your first, if you are truly ready to rise up and glow. For choosing to glow means action and assertion. No more playing small. The world needs your gifts and they need them now, or yesterday actually. There is an urgency to our message today, as we cannot say it strongly and loudly enough. The time is now. Read the rest of this entry »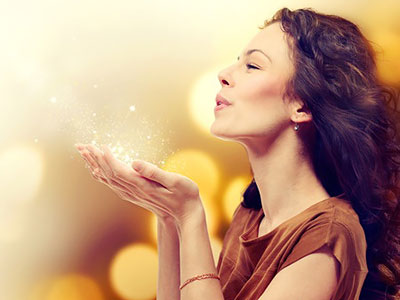 What does the word manifestation mean to you? Perhaps it conjures up images of those witches and wizards you heard about in fairy stories when you were little? I suppose for a lot of people it does.
Nevertheless, manifesting is a metaphysical art that can be mastered by all people. You do not need to be part of a select group or an adept in any way, shape or form. Anyone can put this inherent power to good use in their life.
However, before you attempt to change your life for the better by implementing the art of manifestation, there are a few things that need to be borne in mind first. Read the rest of this entry »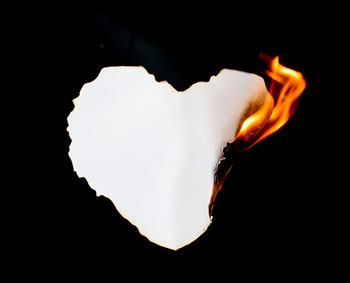 Spirit has taught me, from a very young age, that gaining closure with a person (where necessary of course) is imperative so that we can move on with our lives in a positive way. After all, we cannot possibly embrace our future without having effectively dealt with our past. There are three types of closure:
1. Natural closure that comes with the passage of time.
2. Direct closure that we may have with the person or persons involved and where love is concerned.
3. Third party closure when we meet someone else.
All well and good, you may be thinking, but it takes time to get that natural closure. Maybe your ex (or whoever) won't give you direct closure and you don't want to have to wait until you meet someone else in order to get it! But you do need a degree of closure now. Well, spirit recognizes this and offers the two following solutions which may be of benefit to all those who need to gain closure on someone and find forgiveness, and start afresh in the shortest possible time: Read the rest of this entry »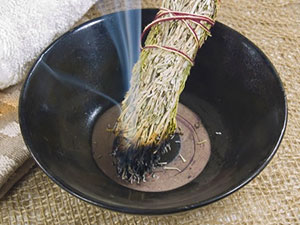 There are many effective ways to purify ourselves of old baggage or toxins in our lives. A great place to start is a very ancient art popular among indigenous peoples known as "smudging." This refers to the burning of sacred or blessed herbs, or grasses to cleanse yourself and your space.
If you are just beginning try burning sage, one of the most popular and fragrant herbs. As you become more adept, you may want to customize your herbal blend. Bundles may be purchased at an esoteric store, or a Native American or natural market, and burned in a vessel of your choice.
Before you start, make sure there are no fire hazards and open a window or two for ventilation. When you light your sage stick, make sure you are only using the leaves and not the other parts. Read the rest of this entry »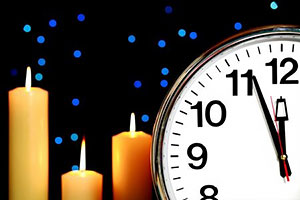 I have two New Year's Eve spiritual practices that I do to release, and bring luck and prosperity for the New Year. One is the Burning Bowl and the other is Ringing in the New Year with Coins and a Candle. Rituals help us stop and pay attention to our lives, look at where we are, where we are going, release and feel gratitude.
The Burning Bowl Ceremony has been practiced by many different spiritual groups. I participated in this ceremony years ago in the Unity community. It is a way to release the experiences from the past year that no longer serve us. I still practice this in my home every year. Read the rest of this entry »