A Year Of Charity And Personal Prosperity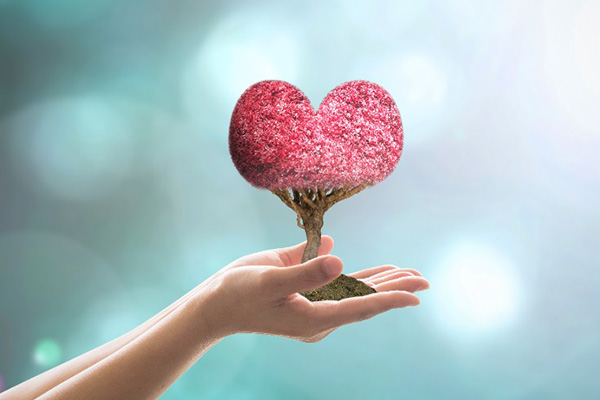 A new year tends to inspire the mindset of a fresh, new start. It is a time of high hopes that this year is going to be better, or that one is not going to make the same mistakes as last year. But what does spirit forecast for the year that lies ahead?
From my guides I received a confirmation that we will be on the right path this year as long as we keep our attitudes positive and our intentions true to our heart. As children of God, Source, Spirit, the Divine we are to always expect only the best, as long as whatever we desire does not harm or deprive others. If we set a sincere intention for our own highest good, as well as the highest good of others, the best will happen for us, in the right way, at the right time.
The year 2023 is set to be a year of greater tolerance, mutual understanding, unconditional love, compassion, and kindness. The world has grown weary with all the conflict, drama and hate in recent years.
At times it is difficult to find these noble qualities within ourselves, especially after we have suffered trauma, loss, or a major disappointment. However, the more we can dig deep within to express these qualities, the better this year will turn out for all of us.
This is a year to strive for the betterment of humankind. Spirit wishes to encourage us to make more of an effort in 2023 to help and support others wherever we can. It does not necessarily have to be financial or material if one simply cannot afford it, but is good if you can. There are many ways we can care for others, including a silent blessing, a hug, a prayer, a meal. Simply mowing someone's lawn, shoveling their snow, or doing their shopping can sometimes transform, even save a life.
The good we secure for ourselves is precarious and uncertain until it is secured for all of us and incorporated into our common life ~ Jane Addams
Do whatever you feel led to do and expect nothing in return. There is no greater reward and blessing than being charitable with a humble, well-intention heart. We are spiritually greatly rewarded once we realize within that service is our one and only true calling in this lifetime. And no one needs to know how much you do for someone. God, Source, Spirit knows, and your heart knows. And that is truly all that matters.
The year 2023 will also be an excellent year for manifesting. We must believe in our own worth and who we are meant to be, and things will gradually fall into place day by day. Take the time to make your wish list of what is important to you. What is it that you need to breathe new life into your daily existence. Ask and you shall receive, says spirit.
However, if we are to selfishly demand more power, material possessions, or personal love, we must beware, as it will in time most likely be lost to us, instead of flowing to us. Manifesting abundance and prosperity is not about making demands and placing orders. It is about allowing an accepting. It is about giving, instead of receiving. Greed and the lust for power come from the ego. And the ego will destroy all that is good in the end.
Too often we underestimate the power of a touch, a smile, a kind word, a listening ear, an honest compliment, or the smallest act of caring, all of which have the potential to turn a life around ~ Leo Buscaglia
Lastly, spirit advises us to cultivate an open-minded, tolerant outlook on life and our fellow human beings. We must strive to see others through the loving eyes of God, not the eyes of fear and judgment. We must not limit our free spirit by blindly adopting the narrow-minded opinions, prejudice, and fearmongering of others.
Find your truth in your heart. Listen to your inner voice. In the pureness of our soul we find no anger, hate, fear, or judgment. Those negative emotions are toxic delusions of the ego, not of the higher self.
We all have our journey in this lifetime. Forgive those who trespass against you. Let it go, and move on. You are stronger and better than anything negative that happened to you. You are a divine soul. Let you heart light shine in 2023. Make this a year of manifesting personal change, charity, and spreading love and light.

About The Author: Sheri

Sheri is an international psychic and angel reader who provides clear answers on finance, career, relationships, manifesting your dreams, and working-out the kinks of life. Since 2004, Sheri is the owner on an International Spiritual Healing Centre where she runs her Reiki practice - either working on clients or teaching them the levels of Usui Reiki. She utilizes her office space for readings that are conducted via mail, phone, chat or live. Since 2008, she's honed her gifts on various psychic service websites, where she's provided telephone, chat or email readings. She also works on a spiritual network for people who have suffered horrific loss, applying her own first-hand experiences with such tragedies. Sheri's work has been described as honest, compassionate and life-transforming and she would like to see all of her clients soar free to a higher level of spirituality and growth, and exponentially change the world to the best it can be. You can get a psychic reading from Sheri at PsychicAccess.com.