We Need To Reopen Our Hearts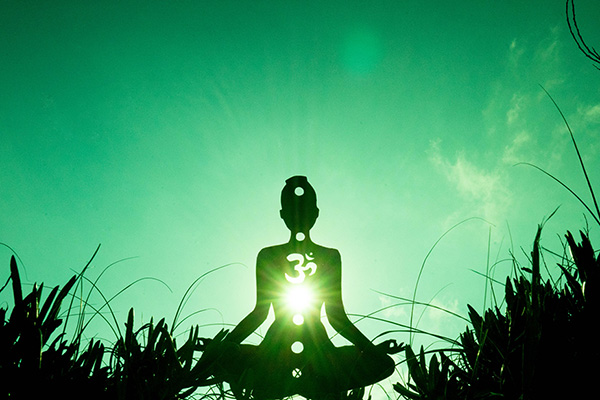 If, like me, you are highly sensitive to energies, I am sure you have noticed the alarming increase in anger, hatred, callousness, and cruelty in our society in recent times. It seems many people's hearts have hardened. In my view, this is due to a post-pandemic heart chakra problem in our culture.
For example, one issue I have been finding more of in post-pandemic readings is an inability for many of my callers to remain 'in the flow' with their romantic partners. Some of my clients are either overly focused on, and extremely loyal to a partner who clearly doesn't deserve it, or they are too rigid in keeping their distance and even avoiding contact. I have also been noticing more of this with people's friendships and interactions with their relatives.
Of course, we must set healthy boundaries in all our relationships for the sake of our own well-being. Without proper boundaries we will become too exhausted and energetically drained to be of any use to others. By taking good care of ourselves, we also take better care of others and will have more to give.
But there's a difference between healthy boundaries and 'excommunicating' just about everyone across-the-board. 'Blocking,' 'banning,' and 'ghosting' every person who dares to express a different point of view on social media, and disowning every person in your life who has the nerve to do or say the slightest thing that may annoy you, is not exactly setting healthy boundaries. It is rather a sign of having very weak, fickle boundaries. If this has become your way of being in the world, then you may want to consider doing some heart chakra energy work.
It is the heart chakra, Anahata, the central chakra, three above and three below, which symbolizes happiness and love, psychic oneness, spiritual understanding ~ Frederick Lenz
The heart chakra, or anahata, is the fourth primary chakra of our seven chakra energy system. It is the energy center of unconditional love, kindness, empathy, and forgiveness. Located in the area of the heart in the center of our chest, it enables us to freely give and receive love.
Exposure to high levels of stress and trauma can disrupt, destabilize and even block energy flow in the heart center. This has been in large part what has happened fo many people during the Covid-19 pandemic and all its associated cultural, political and social side-effects.
For unconditional love, compassion and tolerance for ourselves and others to abundantly flow in our lives this chakra must be open, and its pranic (life force) energy flow unrestricted and balanced. When the heart chakra is open it coasts naturally, being connected to the other two feminine chakras in the chakra system, namely the instinctive sacral chakra, or second chakra, and the intuitive third eye, or sixth chakra. When properly integrated and aligned, these three even-numbered energy centers empower us with feelings of well-being, connectedness, love, and belonging.
If, on top of everything else that has been going on in the world, you have also experienced exceptional trauma in your life, it may take even more time and energy healing work for you to fully reopen your heart. Astrological positioning of Venus in one's natal chart may also give additional clues into your unique heart chakra needs.
The key to heart chakra healing is to break the toxic cycle of feeling unloved. And the energy rebalance of this chakra can only be achieved with self-love as the starting point. If you do not love and accept yourself, you cannot expect others to love and accept you.
The heart is not only the location of the fourth chakra, located at the center of your chakra system but also the center of your conscious universe and can create and define life in its true essence ~ Steven Redhead
If you have had a lifetime of hurt and disappointment, choose not to become jaded, entitled, or bitter. Instead, channel that energy into self-care and self-compassion, as well as charity, kindness and service to others. Instead of asking what you can get from others, see what you can offer. Consider volunteering your time at a local shelter, blood bank, or soup kitchen.
For friendships and family relationships, consider breaking an estrangement if you are at odds with close family. Friendships that have fallen by the wayside are good to circle back to as well, but only if you have genuine motives. On the receiving end, if someone reaches out to you, consider reopening your heart to that person. Keep them in your prayers and ask Spirit to guide you in crossing the difficult divide. We all deserve a second chance. Listen to your heart, and you will know when to open yourself to reconciliation, or when it is truly best to walk away.
But don't do any of the above until you have strengthened your heart chakra first, otherwise you risk further trauma. Once you are ready to get back out there, remember to keep your heart open to all possibilities. Never be a doormat to others, but also don't be afraid to put yourself out there and let your light shine! Above all, love yourself first.

About The Author: Esther

Esther knows the best way to survive trauma is to keep looking for the positives in life! She left a successful career as a pharmacist in 2017, to help others see their way through the darkness. She honed her psychic gifts and developed strong counseling skills that helped thousands. She hosts her own radio show on Wednesdays and has been a sought after guest on other programs. An expert in Astrology and Tarot, she maintains a list of 250 personal clients, she's served over 2000 clients from all walks of life, and has dispensed accurate information and insights to those in need. She uses a holistic approach that allowed her to deal with her own serious illness and avoid an organ transplant! In life, she's conquered pill addiction, divorce, a serious illness and has the life experience to help others overcome their own obstacles too. For over 10 years, she led an education group for psychiatric patients and has an acquired wealth of knowledge in general health and wellness. There's no better door to knock on than Esther's. This gifted intuitive has walked in your shoes and has come out the other side healthy, happy and fulfilled. You can find Esther at
PsychicAccess.com.