What Really Matters In Your Life?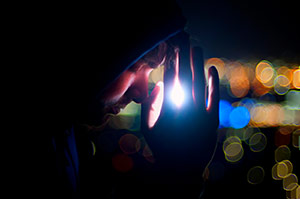 It doesn't matter what your profession is, how rich or successful you are, how attractive you think you are. Some of the most beautiful, caring, thoughtful, compassionate and charitable people are not necessarily wealthy or gorgeous.
God provides for His children in ways that are far beyond anything fame or fortune can provide. Less is truly more.
Instead of hoping to find many friends, who often come with a good amount chaos and drama, which I have no time for, I prefer one good friend, Jesus Christ. God always provides for his children. Less is truly more, especially when you have a Christ-centered life.
I am not moved by what I see. I am not moved by what I feel. I am moved only by what I believe ~ Smith Wigglesworth
It's important to stay on track with what is most important. The evil one would love to deceive God's children and keep them from what truly matters: Love and Kindness.
How you treat others is what matters, not who you are by way of your profession or how financially stable you are, or how pretty you are. None of that matters. However God's enemy would like for you to think that, it makes his job easier.

About The Author: Moon Goddess

Moon Goddess is a third generation empathic healer and seer. She started to give healing readings to people more than 20 years ago. She has always been interested and studied all things metaphysical from a young age. Being hypersensitive she can feel and see things before they happen. Utilizing the Tarot, and with the help of her Guides, she is a source of support for many people all over the world. After he passed over, her grandfather kept his promise and came back to say goodbye and gave her the most amazing experience. Moon knows there truly is a Heaven, and it is wonderful! Sharing her experience has helped many people after they have lost someone, or anyone experiencing some form of grief. Get a reading with Moon Goddess now at PsychicAccess.com.