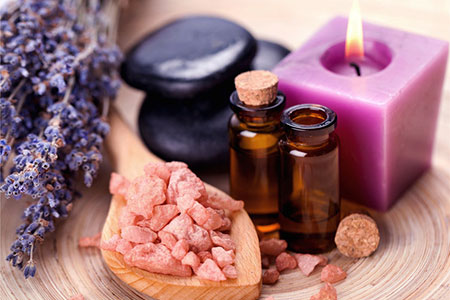 Aromatherapy and essential oils are often used in spiritual and metaphysical practices, but it can also enhance our health and well-being in many ways, including relaxation, relieving tension, calming the mind improving concentration, and increasing mental clarity.
Below are five practical ways to use your favorite essential oils in your home, as well as personal health and beauty.
CANDLES
Any essential oil can be used in a candle to infuse your home, or any space where energy needs to be shifted, cleansed, or recalibrated.
Candle-making is an art and a fun craft for the entire family. You can use molds, tall fireproof glasses, dixie cups.  Just be sure to add the oil while melting the wax, not after the candle has been poured, I learned this the hard way!
SOAPS AND LOTIONS
Soap making is also an art and especially useful in gift-making around the holidays. Making a personalized gift of soap, lotion or candles is inexpensive and always treasured instead of commercial retail products.  Soaps can be either in liquid form, or a bar form (or any shape you can think of).