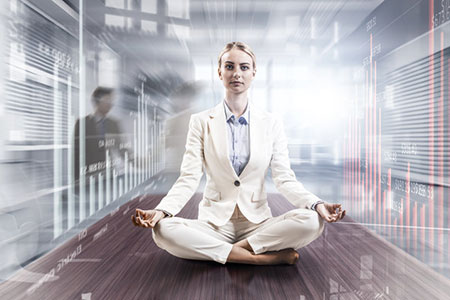 If you are seeking change in your life, you must create the change. You alone create your reality. Your future happiness, joy and fulfillment does not depend on others. It truly depends on you, and you only. But it is not necessary for you to plan or control exactly how everything will change or work out. Leave the ultimate manifestation and transformation to Spirit and the Divine. But you must at least believe your life can change, and will change. And the best way to ensure such transformational changes in your life is to spiritual practice a part of your daily lifestyle.
My daily routine, which rarely changes, includes the following spiritual practices. Upon awakening I immediately do my affirmation prayer for the day.
Thank you, Universe for this amazing, positive, successful, and abundant day ahead of me. I know it will be better than yesterday and I am ready!
Thank you, Archangel Michael for putting your cloak of protection around me, from above my head to below my feet. May it shield me from all negative energy and bounce it back in to the ethers, instead of attaching itself to me during my day.
I also ask this for my partner, children and grandchildren. Amen.

After my prayer, I am grounded and centered to confidently go about my daily business. Even if I have nothing major going on, I will still get dressed as if I have something important to do that day. This further 'lifts my energy,' because as I look in the mirror and I feel prepared anything. I know I am going to be successful, happy and in a good place for the day.
One I am turned-out for the day, and before I start working, I sit at my desk and study at least one chapter in a spiritual book, as I need this knowledge every day in my work with my clients all over the world. Some of my favorite inspirational sources to date are Psycho-Cybernetics by Maxwell Maltz; You2 by Price Pritchett; The Power of Awareness by Neville Goddard; You Can Heal Your Life by Louise Hay; and The Four Agreements by Don Miguel Ruiz. But I have many others in my personal library.