Reversing The Reversals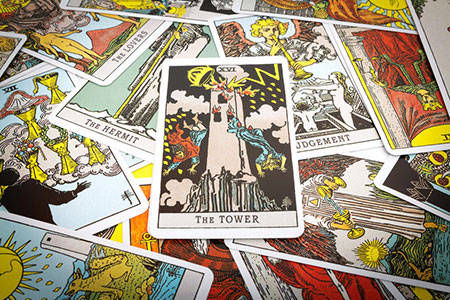 You're moving at a breakneck pace and everything is going like gangbusters. Good health, great job, satisfying relationship. You just moved in with the person of your dreams and you're banking some major coin that gives you many options in life. Travel, designer clothes, flashy car with all the latest bells and whistles. You're the belle of the ball, the center of attention, feeling like Ms Scarlett O'Hara in Gone With The Wind.
Any problems you might have, like those recurring nightmares in which you're being chased and can't get away, you simply disregard. You'll rather think about it tomorrow. Every morning you simply turn a blind eye and start another glorious day. Today is good, forget about last night. No time to see the truth in the rear view mirror.
And then a global pandemic hits. Suddenly the entire world is reversed and upside down. Everywhere people are dropping out and tuning into misery. You're stuck at home with your new live-in partner who no longer looks so shiny, neither does the new car, even with all those bells and whistles.
You're feeling shell-shocked, overwhelmed, scared. You feel like a trapped lab rat, waiting for an insidious disease to strike. Meanwhile you are getting a crash course in relationship 101, learning about all your partner's peccadilloes, those annoying little quirks and habits you used to find so cute. Then the awesome job goes away, and you and lab rat partner are left to fight all the time. One of you needs to leave. But neither of you can go anywhere.
All you can do is go within. Sleep becomes a refuge, until those nasty nightmares become more of a reality to you than your waking life. And now you feel like a zombie; the dead version of your former vibrant self.
This is what's called a reversal in life. Dramatic? Yes. Depressing? Absolutely. We all encounter it from time to time, the reversals, the spiritual contrasts. Sometimes not quite so dramatic, other times even more so.
Everyone is handed adversity in life. No one's journey is easy. It's how they handle it that makes people unique ~ Kevin Conroy
But there is always a silver lining. Divination tools such as Astrology and Tarot can give us warning posts along the way, buoys that point to dangerous objects lurking beneath the surface, which we need to either avoid entirely, or meet head-on.
These reversals often show up in readings through upside down cards in the Tarot spread and through retrograde periods and challenging aspects of Uranus, Neptune, and Pluto in Astrology. They point to a difficult time ahead, and with a skilled reader's red alert they can often be tempered or even completely avoided. And other times the difficulty should not be avoided, but met on an internal level, or through drastic external action.
Mainly, these reversals are telling you it's time to roll up your sleeves and get to work on yourself! If you've already done the work, it won't be so bad. Just a blip on the radar. In Qabalistic Tarot, we'll look to the card that comes before the reversal to remediate that difficulty. We'll see the blockages it causes, we'll experience what that reversal feels like by surrounding cards as well, and we'll deliver your spiritual message.
When you come out of the storm, you won't be the same person who walked in. That's what this storm's all about ~ Haruki Murakami
In Astrology, we'll let you know what there is in your natal blueprint that caused your upside-down condition. We'll point out previous patterns and times when similar energy expressed itself, we'll let you know what areas of life are affected through the houses these reversals rule, who may've contributed to the reversal, where help is waiting for you, and how long this less than desirable time will last.
The roots in the Tarot's tree of life face upward toward heaven, the hangman dangles by his feet in an upside-down world of his own making, and retrograde planets go back over previous areas of life to re-work what hasn't worked for you in the past.
You can reverse your reversals with work and awareness. That's part of the wonders that Tarot, Astrology, and all divination tools offer you. Though the way may temporarily feel backward, in reality all you can really do is move forward on your life's evolutionary path.

About The Author: Tracey

For 11 years, Tracey's predictive practice has taken her down the rabbit hole, where she's amped up her intuitive gifts by mastering new tools that are accurate and cutting edge. She began with Tarot, Numerology, Soul Path Energy Clearing and Natal Astrology, reading for her one-on-one clients in her private practice, at fairs and festivals, and at private parties. Her newest technique, Horary, is popping up on new apps and on social media. Horary is a predictive and magical form of astrology like a psychic reading, with a chart cast for the moment and quickly read by a highly trained practitioner in the art. Tracey currently lives in South Florida, but she maintains a busy practice with clients situated mostly in Los Angeles, NYC, Chicago, Atlanta, and Palm Beach. Past clients she has worked with include a well-known Disney actress, a comic book icon, an Emmy nominee, a luxury hotel entrepreneur, and the founder of Ben and Jerry's ice cream. Tracey was asked to be part of a panel for an exciting new YouTube series sponsored by the prestigious Wessex Astrologer. She is also a successful sci-fi and fantasy author with a new book recently released to rave reviews. You'll have a magical trip when you hop aboard Tracey's exciting Horary bullet train leaving the station at PsychicAccess.com.