Astrology Forecast October 25 – 31, 2021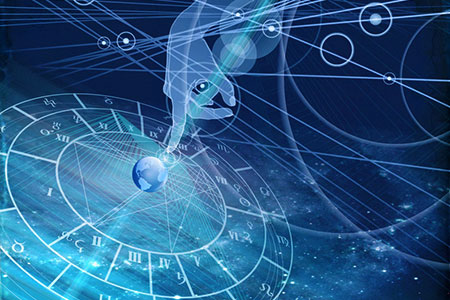 Happy Samhain and Halloween! This final week of October culminating in the sacred Celtic holiday should run quite smoothly. A Gemini Moon today, followed by tomorrow and Wednesday's Cancer Moon, will put us in the mood to embrace the spiritual tones of the season.
Two favorable aspects join forces today to inspire personal power and achievement in our lives. The Gemini Moon trine Mars in Libra will boost our willpower and resourcefulness to get some practical things done, while the Gemini Moon trine Jupiter in Aquarius will have us feeling positive, optimistic and popular.
We often present different facades and keep up appearance for the different people in our lives and this is a great time to examine why we do this and how well it is working for us. There will be an energy in the air this week to express ourselves more authentically or to show more of our true nature to the world, especially as the Moon travels through Leo on Thursday and Friday.
There's a tendency to overthink things as the Moon moves through Virgo on Saturday and Sunday, so try to avoid those mental gymnastics and be sure to watch for critical thinking or high idealism, as these two mental activities can only get you into hot water this weekend!
Mars will move into Scorpio on Saturday, where it will spend the next two months shifting our actions and movements in subtle spiritual ways. Though our journey may not make sense or could change direction at a moment's notice before the end of the year, we can trust that spirit is in charge now and directing the traffic.

About The Author: Susyn

Susyn lives in New Mexico, and offers Psychic Guidance, Astrological Insights and Channeled Messages that will change your life! Her credentials are top-notch and include a doctorate in metaphysical studies and certifications from The American Association of Professional Psychics and The American Tarot Guild. She's also a published author, with two metaphysical books under her belt, and has authored numerous articles and horoscope columns. In addition to her readings, Susyn is also a mentoring practitioner who teaches others how to master their own gifts, raise their vibrations, and empower themselves. A sought after guest on numerous radio programs, she has also hosted her own radio show. If you're looking for one of the truly bright shining stars who can also read them with an accuracy that will astound, look no further. You can find Susyn at PsychicAccess.com.