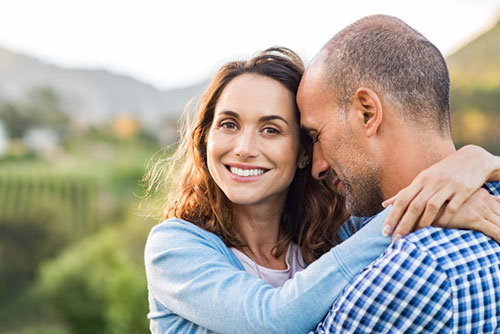 How do I find my soulmate? This is indeed the magic question. Many people are constantly searching for that special person, but just seem unable to find them.
Actually, achieving this life goal is often simpler than most people believe it to be. The direct path to your soulmate is paved with clarity of intention. Many people do not find what they wish for in life simply because they don't know what they are looking for.
Sometimes, people end up finding the person they used to be looking for a decade or two ago, because they never 'updated' their intention. As we grow and evolve in our life, our priorities, goals, wants and needs change. But we do not always make the effort to match our intention and energy vibration to it.
To find your soulmate, the first thing to recognize, or reconsider, is what do you truly want? Make a list of traits you wish for in a partner: caring, sense of humor, fun-loving, adventurous, happy, joyful, good listener, honest, dependable, loyal, respectful, kind, confident, nurturing, strong, ambitious, trustworthy?
Keep the list short and concise, as the more complicated your wish list becomes, the longer and more complicated the manifesting process will become. Nobody is perfect, do expect too much. Instead identify your shortlist of 'must have' qualities that are non-negotiable. Identify your absolute deal-breakers.
You must look at what is really important to you; what is a priority. Once you have decided, stick to those items of priority. Every time you meet someone new, make sure the person has these qualities. If they don't, move on. This is key to finding your happiness and fulfillment – not to settle for less than you deserve.
You need to believe you deserve this and to be happy. It sounds basic and simple, but you will be surprised to know how many people tend to put their own needs last and end up with someone who who treats them poorly…just to be with someone. It is important to remember you are important. Ask yourself honestly what you want, need and deserve.