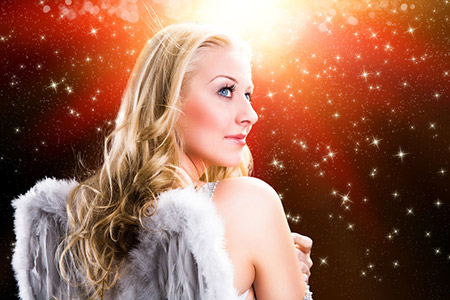 Recently, during a reading, someone asked me what her 'gift' was. When asked why she wanted to know this, she said, "Because I don't want to continue studying or working, unless I know I am going to succeed and be really good at it." My jaw dropped.
To me that is like saying, "I will only get married, and have a children, if there is a guarantee that it will all work out!" Even if you have a so-called 'gift,' it doesn't mean you will be 'successful' at it in earth plane terms. Jesus, Buddha, and many other spiritual teachers, did not become rich and famous in their lifetimes. They used their 'gifts,' talents and lives for the greater good, because they believed in what they were doing.
In my days as a performing artist, I saw many gifted, brilliant dancers choosing to abandon the dance studio to raise children. I saw mediocre or physically challenged dancers, with no family support, work, and work, and work, to become brilliant dancers… while others thought they were simply 'gifted.'
Sadly this idea of having a special 'gift' has become a cash cow for the self-help industry. Tell someone they have a gift, and they will hand over thousands of dollars to attend workshops and seminar to develop their 'gift.' And the so-called teacher gets to feel good for getting others hyped up about having a gift, for which there is no evidence, and therefore they cannot be held accountable when nothing materializes.