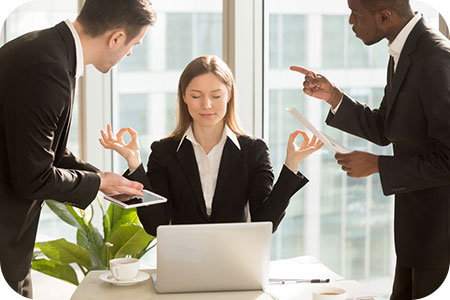 Sometimes the emotional charge of something as simple as a misunderstood comment, or a statement taken out of context, can throw even the most level-headed person into a tailspin. Developing a general demeanor of good humor can assist you in dealing with some of these most difficult, embarrassing or awkward situations encountered in life.
Everyone handles things differently, doing the best they can with the information they have at the time. Although, generally, the goal is to come to a better understanding and reach common ground, sometimes this takes much more time, effort and compromise than expected.
Although it is important to resolve an issue and clear the air, if possible, it is equally important to put each issue into context. Years from the date of the affront, will the issue be remembered at all and, if so, will it have anywhere near the importance that it did at the time? Certain issues will never be forgotten, however, they can often be forgiven for the sake of all parties involved.