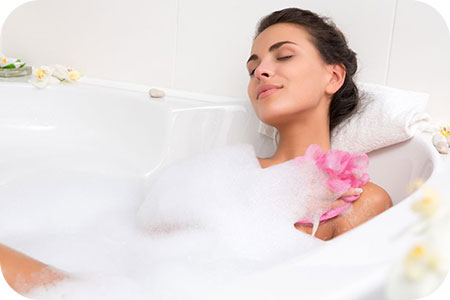 I often tell my students to take some 'me time' each day, even if it's only five minutes for self-care. And I have heard 101 excuses as to why someone cannot do this, ranging from parenting responsibilities and career, to house cleaning and maintenance. These excuses typically start with the words, "I have to…"
At one workshop, I had several people offer their excuses for not having even  a few minutes for themselves on a daily basis.  Then I narrowed it down to a simple question. When you have to go to the washroom, do you hold it in all day long, and all night, because you 'have to' do something else?  After the laughter stopped, because I did do an exaggerated imitation of someone 'holding it' by rolling on the floor in agony!
And then I asked the next question. By holding it all day and night, and writhing in pain and agony, what did I accomplish?  How much time did I waste focusing on this issue of 'I have to go,' but 'I don't have time.'
This is the simplest way to explain time management versus wasted energy and time. I take a bath or shower each day, as do most people. I am usually at least a few minutes under the water in some way. Water is my peacemaker and my calming force. It energizes me and charges me for the day.