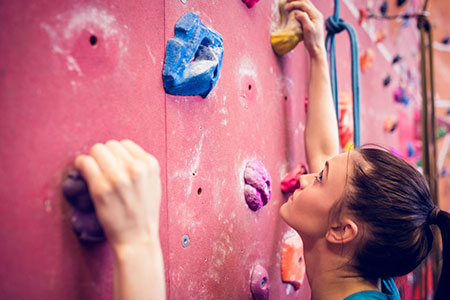 Life presents many challenges to each of us. Even those people who you think have lucky 'horseshoes' and 'rainbows' over them, have their own challenges, just like you and me. However, it is how they choose to deal with adversity that makes the real difference in their 'fortunate' lives. Their choice of reaction, or non-reaction, to each setback or negative event in their life, is what creates their 'luck.'
If your life seems to be suffering from a lot of 'bad luck' lately, take another look at how you reacted to your last break-up, loss of a job, lack of finances, or not manifesting your dreams. Are you that person who chooses to sulk, complain and be envious of the success of others… or are you the person that knows that challenges are just side-steps towards what you are going to achieve for yourself?
Your perception, or the way you look at life, is what makes or breaks us in the end. That person who seems to have everything you desire, did not get there because they were 'lucky.' They arrived where they are because they believed, and they worked hard on what was important to them.
When that job didn't come in that they wanted, they didn't get upset or discouraged,. They didn't give up and think they were not good enough. They stood back up, shook it off. They accepted that they didn't get that job because something far better was probably in store for them down the road. It often is that simple.