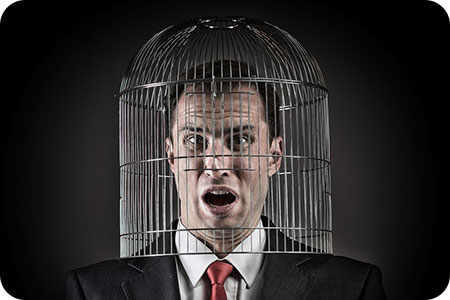 You reap what you sow. As a man thinketh, so he is. You are what you eat. Create a vision board, hold that thought and see your goal come to fruition. What we think is what we manifest.
These are probably some of the most common and regularly used phrases to redesign and renovate the thoughts and movements of our lives. They work for some people, when placed in the scope of their reality. But why work only for some and not for others?
The answer I received from spirit was odd, to say the least: "One thousand times in his head he is in a big, famous prison." This is what was related to me in my sleep state and Spirit must have felt it was of some importance, because they chose to wake me from a sound sleep in order to hear the message clearly… and resoundingly.
My first thought was: what on earth is this? What could it possibly mean? Then, as I delved into it further, I could discovered the true meaning.
The only famous prison I am personally aware of is Alcatraz. Just saying that name sends shudders to many people who have actually visited the place.
Next I thought of a human being found guilty of a crime and then have the most severe punishment handed out, of being sent to that dreadful place. I can only imagine what that must be like: locked up for an indeterminate amount of time, no freedom, and only periodically getting out for a breather. Imagine the rest of the inmates, the fearing for your safety and the struggle to survive. Continue reading →