fable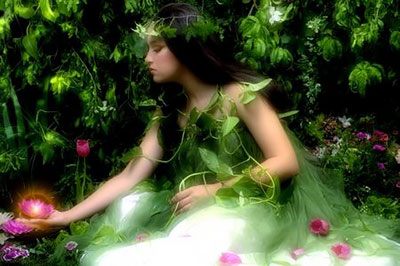 Faeries love fun and love to play! When you are experiencing a creative phase, or feeling called to go outdoors, or into the garden, there's a good chance you are being called out to have some fun and free spirited playtime with the faeries.
Typically, faeries, or fae, are easiest for us to connect with during the times of year when seasonal energy portals are open on the cross quarters holidays of the Summer and Winter Solstice, and Spring and Fall Equinox. These times are traditionally also celebrated in the ancient pagan festivals and religious holy days of Imbolc (Saint Brigid's Day) on February 1st, Ostara (Easter) on March 21st, Beltane (St. Walburga's Day)on May 1st, Litha (St John's Day) on June 20th, Lammas (Loaf Mass Day) on August 1st, and Samhain (All Saints' Day) on October 31st. Continue reading →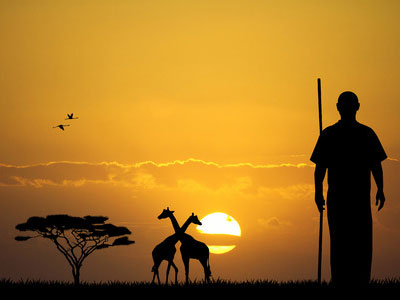 During the time of my ukuthwasa (period of initiation to become a traditional healer or sangoma) some decades ago in Southern Africa, my mentor and some other village elders would join our group of ithwasa (sangoma trainees) by the campfire and discuss other spirits. That is, others in addition to those of our ancestors.
We heard many tales of other spirits who control the rivers, oceans and lakes, as well as those who live in the sky and control the rain. There were also stories told of sacred places where spirits inhabited mountains, trees and rocks. I loved hearing those stories from various individuals whom have had unique experiences and felt they had seen and communicated with those various spirits. Continue reading →