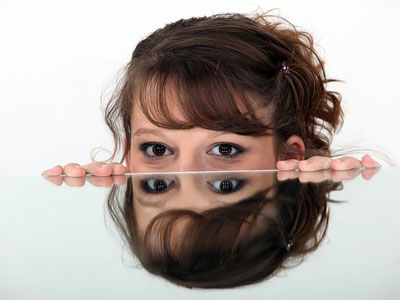 As a professional psychic, I often come across clients who are stuck in a relationship or career that doesn't seem to bring them fulfillment or happiness. Overall it seems our society has been conditioned to settle for less than we are worth, and the majority of us have been raised to escape from our problems, instead of acknowledging them head on.
If you are at a crossroads, or questioning why you find yourself in a toxic situation, then it may be time to get brutally honest about who you are and what you really want. Refuse to make any further excuses and take responsibility for what you can change. Denial or lack of self-love will often times hold us back, but the truth will always set one free into greener pastures. Ask yourself the vital questions. Read the rest of this entry »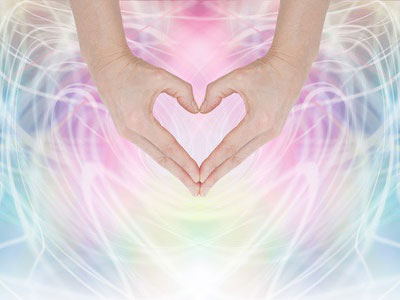 Your default program automatically moves you into fear and crazy. This is the automatic response that you engage in when things are amiss or awry in your life. It takes conscious effort and presence of this moment to catch yourself and recalculate, if you will.
The more that you can be present within your life, and not allow the whims of the world to blow you here and there, the more powerful you will become in creating the reality that serves you best.
We are aware that there is much discord within your political system and there is much fear as you listen to the news and watch television. Again, we would like to raise your awareness to the fact that your default program automatically moves to fear.
As you become aware of what fear looks like in your body: the tightness in your chest, the frowning of your brows, the tension in your neck, it is an opportunity to choose again. Read the rest of this entry »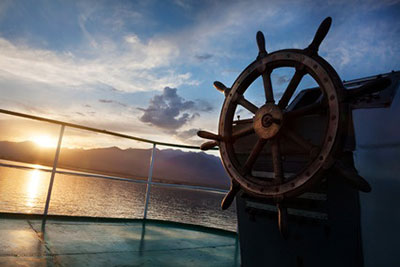 Recently a trusted friend posted on my Facebook timeline a link to the Jeremy Buck song Turn my Ship Around, from the album Vibe. I had never heard of Jeremy Buck, but I clicked it and listened. The song's lyrics reminded me of times when I felt no one listened to my concerns, when people tried to bully me, when people tried to undermine me and were being false friends. It reminded me that through those times, I ensured I found a new direction and was determined to fulfill my goals to the best of my abilities.
The song reminds us to simply "turn our ship around" when feeling that we are heading in the wrong direction. The question however is what type of ship are you in, or steering? Perhaps a Kayak, a 12ft fishing boat with outboard motor, a 35ft cruiser or speedboat, or an oil tanker or cruise ship? What kind of ship are you commanding? Read the rest of this entry »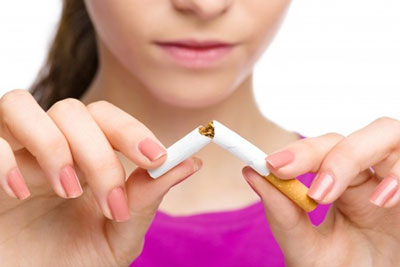 Spring is one of those times of year that we attempt to bring renewal into our lives, and change for the better. Perhaps we attempt to change old habits, or create new ones. Have you ever tried? Yes, but have you ever accomplished them? Have you ever stopped to wonder why, so often, you haven't been able to make long term change?
Everyone wants to make change. I am really going to lose weight. I'm going to stop smoking. Oh my, I'm going to quit swearing. I'll quit procrastinating, or stop doing that obnoxious thing I so often do. I'll start exercising. I'll be a better person. I'll organize my life. I will find time for change!
We truly believe that we have the will power to succeed in instituting these changes into our lives. Maybe for the first few days it actually goes okay. So, why don't these changes become permanent? Why can't we seem to follow through? Why can't I change my life? Read the rest of this entry »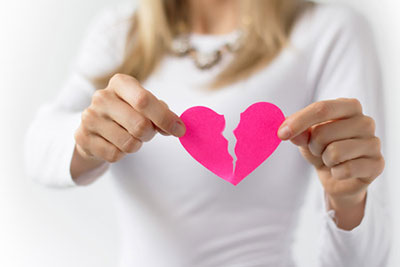 When a customer asks for a reading about future love prospects, they will often ask how they could possibly meet this person. "How can this possibly happen", they ask, when they really don't go anywhere, not to mention that their internet dating attempts have been futile.
I don't feel that there are coincidences in the way in which people meet. Our frequencies attract to us the 'other' who will bring us our next life lesson. At least this is my overall feeling.
This force of nature holds a magnetism unlike any other feeling, and it can throw any logical perception of another person (who is the attention of our desires) right out of the window. It's a real pity how a toxic relationship can divert someone off course from their true spiritual purpose, which, for many of us is, to find the love of self. Read the rest of this entry »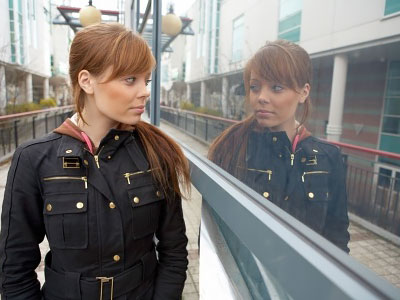 Many of us work hard on our personal evolution, self-awareness, and spiritual growth. Sometimes this takes us down the trail of intense self-criticism, often leading to disparaging thoughts that we will never get 'better' or be 'good enough.' I have traveled down this dark trail many times myself.
In addition to this being a very cruel way to treat yourself, this radioactive attitude leaks out into other relationships in our life. Even if it does not manifest in overt ways, we all know energy travels, and energy travels all the time. Self-hatred cannot be contained; it changes the orbits of our electrons. Read the rest of this entry »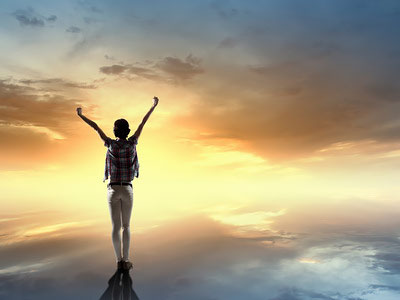 April was a month of transformation, new beginnings and change. It was a 'shift' month where many found their lives in a state of confusion and not knowing what the cause is. Relationships fell apart. Not just marriages or soul partner relationships, but also relationships with friends, family, career, loss of material items, and so much more.
Why is this happening at this time?  When I put this question out to spirit, this is the answer I received in return.
"Your life is changing and so must the attachments that come along with it. We are removing those things that no longer serve you as we know what is best for you even if you think otherwise. Read the rest of this entry »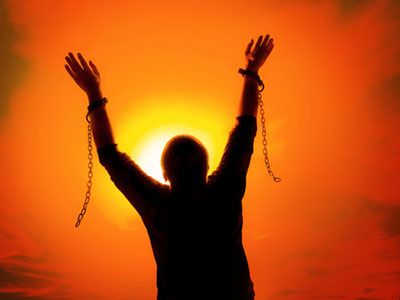 Plato's Allegory of the Cave reminds us that we have the power to change our reality if we can break free from the chains that bind us.
In his allegory Plato describes a dimly lit cave in which a group of prisoners are chained to a wall, completely immobilized. The cave represents the sensory human mind. When we believe that knowledge is what we see, taste, touch, smell and feel, we are trapped in a cave of misunderstanding. We are the prisoners.
The prisoners know no other reality other than the wall in front of them which has projections of shadow images. Its appearance resembles puppetry, as the shadows are created by people walking on a walkway carrying things on their head. These images are actually cast by the light of a fire behind them. The shadows are our perceptions that have been created from our limited experiences. These shadows are in some way representative of what we believe to be truth. What we see, we believe is real and true, however, what we are seeing is merely a shadow of truth. Read the rest of this entry »