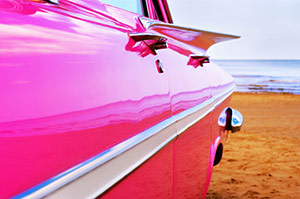 So, by now, if you are a regular reader of my blogs, you've become acquainted with my bipolar mom who is great 75% of the time. You would also know that I am a psychic reader of great faith, and a couple months ago I wrote blogs about both my mom, as well as my plan to manifest a new car for myself. I am pleased to share with you, dear reader, that I have achieved success!
But how, you say. What happened, you ask. I don't know how it happened, but it did.
While I love my mom tremendously, when she takes a ride on the bipolar train, I step back for a week or two and let her work through it. So, it just was the case a month or so after I wrote that blog, she went on a tear again and I backed way up. I had no choice, because you cannot reason with the unreasonable, and as anyone knows who is familiar with the highs and lows that mental disorders can bring, sometimes it is best to live to fight another day. Always pick your battles carefully. Read the rest of this entry »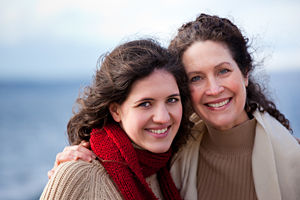 We all know people who have come in and out of our lives at just the perfect time to say just the right thing at just the right time. Some of these wonderful people may have stayed in our lives, or perhaps left just as quickly as they came.
I have had several experiences with Earth Angels, but looking back maybe they were not of this earth at all. When I think of Earth Angels, I think of one person in particular and that is my Mother. My mother has taught me many things that has helped me in my life. She has taught me the fruits of the Spirit by applying them in her life.
So, with this blog post I simply wish to thank my mother for being present in my life. Read the rest of this entry »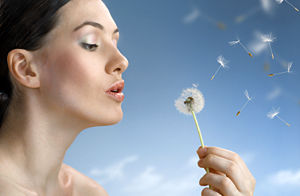 You are the only thinker in your universe, and what you think will be demonstrated in your life experiences. Many of us scoff at such a notion, thinking that it is a lot of "hocus pocus." But if we really take an account of our lives, we will see that life produced just what we were thinking about at the time.
This is true for the people around us as well. Many of us know someone who complains that they cannot get ahead in their finances, and they never do. You are most likely also familiar with someone who complains of being sick all the time, and that person surely gets every new illness that comes down the pike.
Just tune into what others are saying around you, and then look at the fruitage in their lives. No person can rise above their most deep-seeded thoughts, and confessions of such. Think of it in these terms: your life is like a sacred garden, and what you think, believe and speak are like the seeds you plant in that garden. Read the rest of this entry »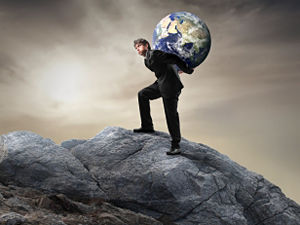 It is not true that we must live a challenging, tormented life to learn certain spiritual "lessons". Believing that we are here to "learn" is merely a justification that some folks offer to make sense of the bad things that sometimes happen to good people.
The irony is that those who choose to believe this myth will most likely have to face one trial and tribulation after the other, just as they expected. If someone's life is awash with "weeping and gnashing of teeth" it is often because they choose it to be so.
The hardship and suffering we see in this world is mostly man-made. Misery is something we inflict on ourselves, and each other. It is not of Spirit, Source or God. Read the rest of this entry »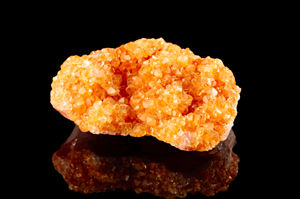 Citrine, meaning "Lemon" in French, is a quartz crystal. Natural Citrine is pale yellow, to golden, to orange-brown, and often referred to as the "Merchant Stone". Citrine is associated with the Sun, success and abundance. I call it my "prosperity enhancing aid".
Citrine can be found in Brazil, Argentina, Burma, Madagascar, Scotland, Spain, Russia and Namibia, and long ago amongst certain cultures, Citrine was carried for protection against evil thoughts, and even snake venom.
You can wear Citrine as jewelry, to assist with psychic awareness and psychic protection. This quartz is also said to expand our spirit of generosity. Citrine, along with Topaz is a birthstone for those born November month. Read the rest of this entry »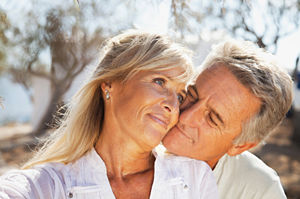 Day after day my heart bleeds for a lot of clients who don't know why love fails them. In truth, it isn't love failing, but the lack thereof. When we are stuck in the present with a partner that does not respond to us, we tend to do everything we can to save the relationship. What we need to know is that love is a gift. It is God-given, and that kind of love is never wrong, it never fails.
What is important is when we hit that brick wall, when love is on the rocks and there is nowhere else to go, we have to look ahead. We must realize we are spiritual beings and we are deserving of all the blessings and benefits that come with a new partner.
Problem is, you get afraid and want to cling to the failed relationship you are in, because that is all you know, or feel or believe. There are people out there in the same position as you, and I don't think that dating sites or websites that promise to match you to your perfect partner, will be helpful to you. Read the rest of this entry »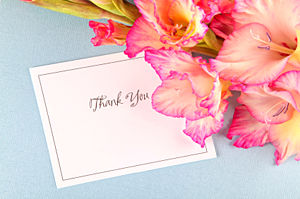 I feel like so many of my clients have woken up and really made some amazing progress from the beginning of 2012. I have had so many clients tell me that, because of my advice and readings, their lives have changed dramatically.
When I do a psychic reading I share what comes in – quickly and without hesitation. If I feel someone is not going to get any real soul growth or soul evolution from a relationship or a career that they continue to stay stuck in, where the energy is stagnant and it really is going nowhere, I will definitely share this. I do not sugar coat and I don't waste people's time. I want them to have the very best life possible – and want them to have it as quick as possible.
I am a firm believer in not wasting time. I like to be progressive and constantly moving forward, but doing so in a way where you can enjoy every minute. I treat every single psychic reading as if it were a new, fresh client, as the outcome may have changed based on the person I am reading for, or the person they are having me look at for them. A person's thoughts, words, choices and decisions most certainly may change the outcome or the timeframe I saw previously. Read the rest of this entry »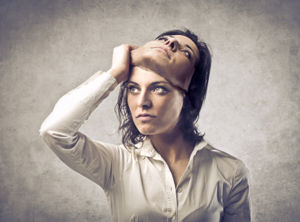 My mother is a wonderful woman. Kind-hearted, giving, a great cook and a good listener. In short she is all the things a good mother should be.
My mother is also the most mean-spirited and callous woman you could ever not want to meet. She will cause a scene just to do it, just to get a rise out of someone, because she is bored and isn't getting paid any attention. Which, to her, is all the time.
My mother is bipolar, with severe manic-depressive mood swings that leave you gasping for breath in the wake of an episode, the same way you gasp for breath after being sucked under by a huge wave of water. My mother has Narcissistic Personality Disorder (NPD). There, but for the Grace of God, go I, as the saying goes. Read the rest of this entry »