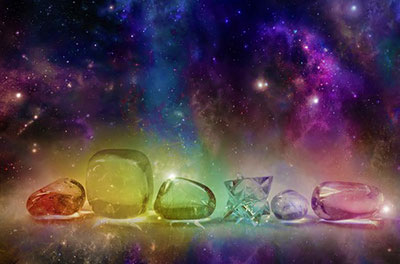 You don't have to be a geologist or gemstone expert to experience the magic of working with crystals and gemstones. Many of us light up when you mention the magic of crystals and gemstones, and we usually have a story to share about a particular stone we own or carry on us for specific intentions, healing, added strength, or protection.
How do the crystals and gemstones work for you? Well, in many magical ways. When you're drawn to a particular stone, whether it's the color, texture, shape, or other qualities, the attraction you feel to it is the first stage in the magical process. This attraction is actually the stone's way of calling you to it, to make contact. Sometimes a stone can be gifted to you by someone, or one way or another just makes its way into your hands. The circumstances upon which you found it, or perhaps how it found you, is just the beginning of a new and magical relationship. Read the rest of this entry »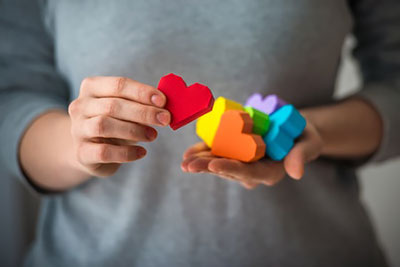 Color therapy  is a well-established practice when it comes to putting right what could be wrong in our lives – be it emotional or physical. The ways in which we can make use of color are broad and varied.
For example, we can wear color in our clothes and jewelry, burn gorgeous colored candles, cook beautifully colored foods, work with color while meditating and even bathe in color when we so wish.
Color therapy can also be beneficially applied in our romantic life. So, whether your are single or in a relationship, why not consider applying a little color therapy magic to your romantic life?
Maybe you currently feel you are never going to meet your soulmate. Are you afraid of history repeating itself and think that you may never, ever find 'the one?' Or maybe you feel you may have found your soulmate, but you are not exactly sure about this. Or maybe you would just like more passion and commitment in your life? Color therapy could play a significant part in bringing your romantic hopes and desires to fruition. Read the rest of this entry »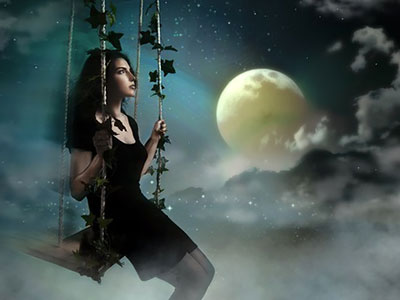 The Moon has always been a mysterious thing to me. I look at it and I feel a sense of comfort, and a sense of wonder. Do you also stare in wonder at the Moon sometimes? Then this blog post is for you.
I am not a Wiccan. However, I do like to take advantage of what God has given us to use in our lives. And I believe we can use the power of the Moon.
Ken Biles of Cyber Witchcraft explains how all people are affected by the Moon. First responders in emergency services will most likely tell you that things can get a little unusual around the time of a Full Moon. This is a truism without scientific proof. Read the rest of this entry »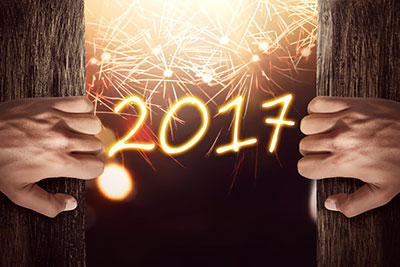 From a numerological perspective, I am taking a peek today into the universal energy for 2017. You can use this information to set yourself up for success, become a powerful creator, and make 2017 your best year!
No matter what's happened in the past, as we can often feel like the last Unicorn, make this your year. This planet needs you to step out and make your dreams come true. People need more dreams – that is how our world will be healed. To become powerful creators, we must nurture ourselves and our dreams. Yes, you are a powerful creator of your life experience, and yes, you can make your dreams and desires come true.
First, we need to look back on 2016, so we'll know where we're coming from, before we peek into the energy for 2017. Read the rest of this entry »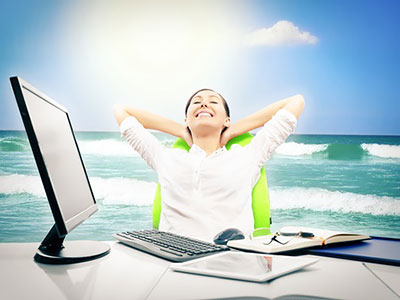 Have you come to a point in your life where you know that you no longer intend to settle for the way things are in your life? Or are you ready to consider that, perhaps, you actually allowed yourself to accept a less than ideal relationship, or situation? Then, as we head towards a new year, maybe it's high time for 'out with the old, and in with the new.'
So often my customers say, "It's just my luck, I should have known I'd be used again." Or they believe they will always attract the unavailable ones, the cheaters, or those with addiction problems. When a person's subconscious is being fed statements such as these, they are taken on board as gospel by our subconscious mind. If we have programmed our subconscious to accept such dialogue, it is what it expects, not just now, but in the future too. Read the rest of this entry »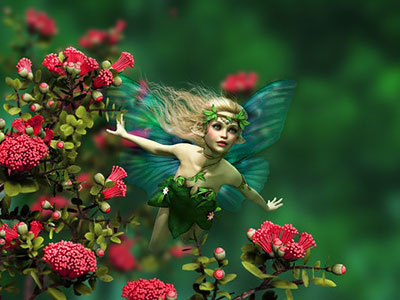 Fairies are magical beings believed to have abilities to cast minor spells. However, this is a Hollywood view that bears little relation to fairies from folklore. Folklore fairies have the ability to confuse even the most experienced researcher, because it's hard to pin down exactly what they are.
According to Victorianhawk.com, Fairies and mankind have existed side-by-side for generations. Fairies look after the natural world, such as woodland, lakes, and mountains. In earlier times it seems that humanity had dealings with fairies on a daily basis, but because of man's need for scientific explanations, the power and presence of the fairies has been diminishing. Read the rest of this entry »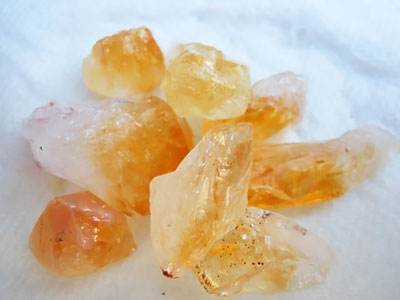 I looked forward to doing this essay because, honestly, I have never been drawn to Citrine. I wanted to learn more about it.  So, here is what I found.
Citrine is a variety of Quartz. It can be pale to golden yellow, to honey, even brown.  It can also hold rainbows or sparkle inclusions. The name stems from the French word citron which is lemon. It was used as a gem in Ancient Greece, however most of the Citrine sold today is actually heat-treated Amethyst or Smoky Quartz. Natural Citrine is pale yellow. Heat-treated Citrine and natural Citrine are said to have different uses and metaphysical properties.
It is traditionally known as The Merchant's Stone, because it brings money to a cashbox. In fact, this is one reason I have come to like this stone. This is a stone of success, abundance, prosperity, and attraction of wealth. It also encourages generosity and sharing. It helps with acquiring fast money. We can carry it to bring money and to stop the extreme outpouring of money. Read the rest of this entry »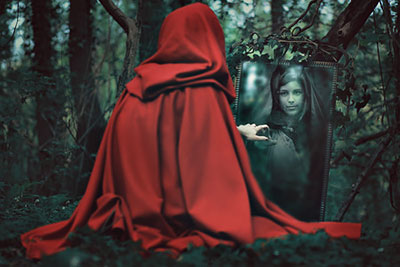 The idea of a mysterious, magic mirror evokes scenes from fairy tales like Snow White, where the wicked queen looks into the mirror and is able to see what her enemies are plotting against her. But do magic mirrors really exist? Can they be used to see into the future, as seen in so many fantasy and horror films? The answer is yes.
The magic mirror, also known as the black mirror, is a powerful scrying tool that has been used for thousands of years. A scrying tool is typically an item with a polished or reflective surface, such as a crystal ball, mirror or even a bowl of water. The seer gazes into the reflective surface to see psychic visions. Read the rest of this entry »